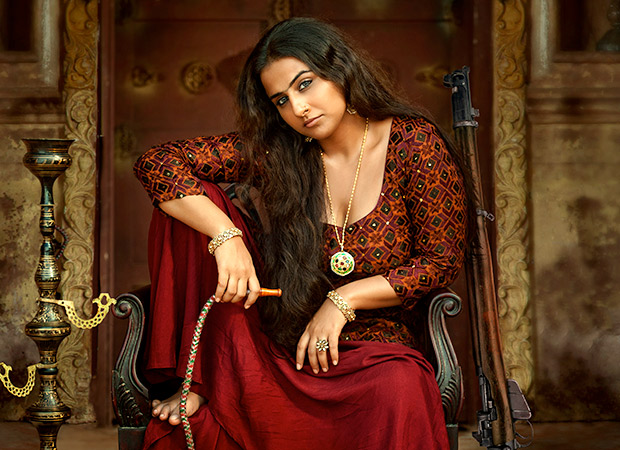 EXPECTATIONS
You aren't really in the know-how of which way would the music of Begum Jaan turn out to be. One thing was sure that it won't be on the same lines as a quintessential Vishesh Films soundtrack since the film has an altogether distinct stage and setting. The period era further warrants a sound that would be different from the kind that is prevalent in current musical scene. With Anu Malik and lyricist Kausar Munir entrusted to bring on a different experience, one plays on this quick album that features just five songs.
MUSIC
It is always a pleasure to listen to the voice of Asha Bhosle and one has to credit Anu Malik for making it happen. He brings on the lady back in the studio and makes sure that the song is indeed worthy enough of her presence behind the mike. The song in question is 'Prem Mein Tohre' and the love song indeed makes for a wonderful experience. With any lesser singer, the song wouldn't have managed to cover as much distance but it is the magic of Asha Bhosle that makes it stand out. A semi-classical number that later also finds a 'reprise version' by Kavita Seth, it makes you go back to Asha Bhosle all over again.
It is the sound of temple bells followed by 'shehnai' that you hear right at the beginning of 'Aazaadiyan' which has a very different sounding Rahat Fateh Ali Khan kick-starting the proceedings. Soon enough, Sonu Nigam joins the proceedings as well and together, the two experienced singers aim at bringing on their characteristic magic. Somehow, one gets an impression that both the singers haven't really gone all out in bringing in the true pathos that was expected out of 'Aazaadiyan'. Though as a composer Anu Malik brings this one in the zone of his songs from Border and Refugee, one feels something is amiss.
The composer continues to bring on experienced singers for the soundtrack of Begum Jaan and this time around it is the turn of Shreya Ghoshal who gets into the 'brij ki baala' avtar with 'Holi Khelein'. A decent track which has a classical base to it, this one gets into the 'kanha-gopi' zone and at best fits in as a situational track. Shreya is supported by newbie Anmol Malik who has been around for a while, though not as prolific, and eventually their rendition turns out to be functional and reasonably effective.
Kalpana Patowary and Altamash Faridi are the chosen ones for 'O Re Kaharo', a pathos filled song which is about a 'doli' being put together for a young girl. The video of the song indicates some dreadful moments that could well be unfolding once the song plays on screen. Though as a situational track this one appears to be effective for the film's narrative, somehow the voice of Kalpana doesn't really suit Vidya Balan and seems oddly placed, especially when the lip sync takes place on screen.
OVERALL
As the composer and lyricist, Anu Malik and Kausar Munir do well to put together a good situational soundtrack. However, from the commercial reach perspective, the music of Begum Jaan has limited bandwidth. Moreover, the entire soundtrack has been unveiled just eight days before the release of the film and that hardly gives it any scope to find popularity in such quick time.
OUR PICK(S)
'Prem Mein Tohre', 'O Re Kaharo'