Here's replying to the request of Mr.Alphonse and many more Puthrans, when I said master class I was not talking about me as the master. The reason I did not teach is that teaching needs a bigger sacrifice, that which equals a mother. I am a student,a perennial student which means I am more selfish than a teacher and I am willing to learn with the class but to address a class am not too sure. Not that I am nervous but it's because I have a bigger appetite than a teacher and that's why I need more teachers like I need a bigger plate to eat from. I have always stayed that way and this is the reason why I learned so much from Mr.Ananthu,Mr.Singeetham and Mr.K.Balachander,who are all masters at the art of teaching which is one of the noblest and ancient professions. I have always had gurus who only gave and I am trying to emulate the same quality and share my experiences during my learning process, but only if you return the favour by promising to do better than I and my gurus.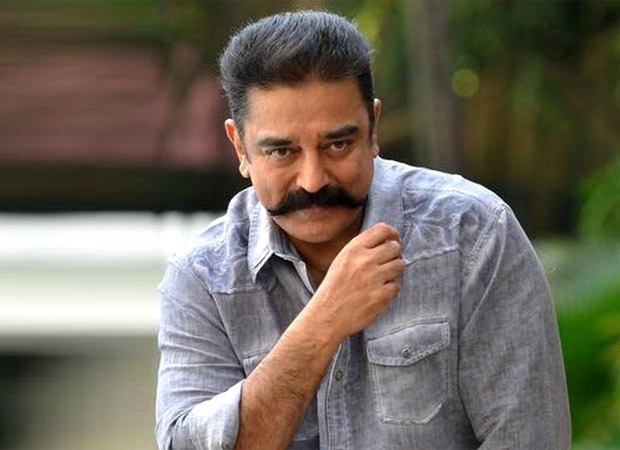 New age film makers should move beyond being awed by what we did 30 years ago and create their own classics now. Let me tell you why it matters; Chaplin is somebody who unnerved me when I saw his films and made me question myself on my eligibility to become a filmmaker /film actor.All these questions throng me because apart from the massive work that he has done the halo around his head was blinding. Thanks to his daughter Ms. Geraraldine Chaplin who has done the greatest service to Chaplin and extended his longevity for at least another 100 odd years by creating a film using his leftover footage's called 'Unknown Chaplin'. As an artist, the applause one gets confuses him as you become thirsty for more of that but that's not good work as it's merely an addiction. How do you space your applause ,your works, and your income? It's a dichotomy that tears most of the actors apart, Heath Ledger's suicide comes from that. Guru Dutt's suicide is for the same reason as he could have gone on to be a Mahaguru and I could have learned under him. That's my sadness and I am very angry with him even today.
About MMKR; comedy is a serious business. You must be willing to shed tears, sweat maybe even blood but the rest around you will be laughing. Ask a clown and he will tell you. The pratfalls are painful. The bat hits are with slit bats, yet it pains, and remember the louder the noise the bigger the applause. Nothing is easy. Simply balancing on a ball will not get you enough applause, a dangerous trick will get the applause. Knowing all of these and yet to be there is bravery.
I was doing the Malayalam film Chanakya in Cochin when Mr. Singeetham came to me. Even during Raja Paarvai he was telling me about a subject called Advaitha. Mr.Singeetham was then considered an art filmmaker who had done Dikkatra Parvati, vamsa Viruksha, an integral part of Vamsa Viruksha which is iconic in Karnataka film movement. He has worked against all odds and carved a niche for himself. Even after directing hits, he applied to work as an AD with Mr.David Lean when he came to make the film "Passage to India" in India. That's Mr. Singeetham for you. I had never before found such company wherein I could admonish him, heckle him, applaud him all at the same time. Mr.Balu Mahendra and Mr.K.Balachander were the only other two but the former had a teacher in him and the latter was above all. Mr.Singeetham always thought we were classmates but we were both a class part . Age was the only chasm between a child-like friendship.
Anyone who tells you "isn't it good" is not goading you to say the right answer, he's actually exhibiting his doubt and he doesn't mind doing so, that's how Mr. Singeetham is and very few people would do it. It's always felt that if you ask a question with the answer embedded that's not a good questionnaire at all, but I don't agree because it's also a willing reflection of accepting am not sure I am like that. Mr. Singeetham is like that and that's why we became friends in spite of our age differences.
The seed for MMKR came from our previous outing Pushpak which was an exercise that gave us the muscularity to do Aboorva Sahodharargal which gave us the gut and post the success of Aboorva Sahodharargal we wanted to stop being technobrats and become entertainers once again. I was very keen on doing Appu 2 and I wanted him to escape from jail. I had even thought of a scene high up in the mountains with a high tension cable walk and Appu would be the only man to walk across the high tension cable but unfortunately, he chooses a windy day and that's how he loses his pole. Today when I saw "High wire" I was reminded of that short man walking. That was the mindset then post the success of Appuraja but we wanted to stop being technobrats and become entertainers.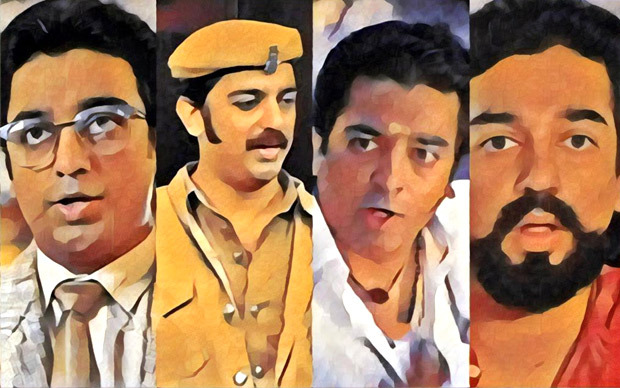 Around the same time, Mr.Singeetham and I went to a marriage of one of our technicians at Palmgrove hotel and both of us told Mr.P.C.Sreeram that we have come up with an idea of making a film with 4 characters. He very quickly said no as he wasn't going to do masking all over again. That was a quick gut-level reaction, unlike how he refused Kangana Ranaut (pun intended ). The plot MMKR was simple; it's yaadon ke baaratx2 or Deivamagan plus 1, MGR's Nadodi Mannan x2.
The idea itself is age-old being done over and over for decades. I did a diagram and I explained the plot with the sketch I made which was full of arrows and squares and a high point which we call the climax, and that's how the film began. Mr.Singeetham understood it and said ok right away. We first wanted to make Kameshwaran an inventer/scientist because we came up with the idea of balloon ,wheel etc in Appu Raja the scientist kind to fit in with his eccentricity. Actually, Kameshwaran did not surface at all. I once again repeat here that I am not talking about the techniques of how we made 4 people, 10 of my elderly technicians will decipher it and guide you through it like the back of their
hands. That's not the trick. We started the film with separated brothers and I was unhappy with spending time setting the premise. So we came up with 'Kadhai kelu Kadhai kelu'. I found a guy with a bioscope who was a part of the shoot which had a carnival set up around there and he was the last of the mohicans and I bought the machine from him as he was worried that he could not do anymore with it. The idea originated from there and I told Mr. Singeetham about the bioscope and added to him that he, Singeetham would play the role saying it would be a good way to establish your authorship on it and you are the sootradhari! Mr.Singeetham has a spirit of a child and he agreed. These are bigger technical problems than just making similar-looking people appear 4 times on the screen, and I am very proud of the same. We wanted to establish the fact that it's a funny film and set the premise and mood during the opening song and usually, humour is done by making big
headed cartoon figures in posters. I suggested doing it in hue film and speed it up to save time on the narration and we did it with 4 people. But immediately after that, I was not happy with the scientist and thankfully the screenplay was between Mr.Singeetham and me.
Mr.Crazy Mohan was averse to being contained within an idea of the screenplay and liked to play around freely with dialogues. Hence we brought him in at a later stage only. I told Mr. Singeetham that Kameswaran as a scientist didn't work as a scientist should take you back in time or into the future, in short, it will be anything but believable. And We always believed that the least we tamper with a role, it works wonders. I am neither a fan of superman nor batman but only of The Phantom by Lee Fak as none of his trappings give him superpower and he could die anytime. He was a complicated vigilante and that's what I love.
I wanted Kameswaran to be a genius in anything from being a toilet cleaner to a cook and thankfully, we did go to the right end of the alimentary canal. Then I came up with the character of a Palakkad Brahmin. My first wife was a Palakkad Brahmin and I liked the sing-song manner of speaking. My experience of working in Malayalam films and having a lot of friends from Kerala helped me understand what goes wrong and right in the language. My guru in still photography, Mr.Ramamani, loved the idea of me playing a Palakkad Brahmin and asked me to go for it and added that no one could do it but for me. That's how Kameswaran was born.
The original name for the film was Jolly Jag Jeevan Ram which probably was due to my influence working in Hindi films. Nobody was happy with it, after all, we are Hindi agitators and they said it wouldn't work. Madhana Kama Rajan was a title suggested by Mr.Crazy Mohan to which I said yes, but felt it was not inclusive. I suggested adding Michael to it and that's how it was born. For Michael, I wanted to use a Tirunelveli accent as I wasn't sure about Coimbatore because I hadn't met Ms.Kovai Sarala then. We've heard on the news and read on papers about the scam of counterfeit notes being printed in Coimbatore so I wanted him to be connected to that and that's how we drew Michael's character. Another thing we wanted to do is mix the 4 children across religions and did not want to make it obvious so we just left it at that.
What's more important than how we did the multiple exposures was how we got these talents together. Everyone has an ego and at that time Mr.Nagesh and Ms. Manorama were not on speaking terms. They came into this film for the love of me and the bond they shared with me and I consider them as my mamma and papa of Tamil comedy. So I spoke to her and massaged her ego and asked her to watch Saraswathi sabadham where the great Mr.Nagesh would never miss a chance to swipe at any co-artist. That's Mr.Nagesh who lets you perform and keeps watching you with open jaws is Nagesh I love and you should also love him is what I told her. And on the other side, I told the same story to Mr.Nagesh to get him onboard. These are the kind of challenges I put together.
For the female protagonists; we had Ms.Khushboo who was at the top of her game, Urvashi who was very famous and a favourite in Malayalam alongside being Mr.Bhagyaraj's heroine, and Ms.Roopini. All of them would be squeamish about what would be their part and we couldn't take any more of it and that's when we decided to keep Michael single. These are the actual challenges while making a film. But I must tell you that Mr.Nagesh and Ms.Manorama were used to all the trials and tribulations during Appu Raja and had seen the results, so they would never ask questions.
Ms.Manorama used to wait outside the set for over 6 hours while the climax was being shot without a whimper at Rathna studios (back then) and would not let anybody come and bother me as she understood that it was a process for me and did not want to interrupt it. For me these come above all in making a movie, techniques are available and you can google and find your way in or out but this is simply Human Resources. Urvashi who was Malayali did not fully comprehend the Palakkad accent. She speaks great Malayalam and Tamil but to convince her to get on the middle ground wasn't easy. She refused to dub for the film initially. I insisted and sat with her every single day of the dubbing because I knew she had the winning hand, so much so, she became the protagonist in our next film Magalir Mattum. I called her for a rehearsal at a house at Triplicane for an entire day before the shoot. It was the director, me,asst directors and, yes, the cameraman with minimal lights and that's when and how Thiruppu and Kameswaran happened.
I am not surprised by the magic of the climax, am surprised by the magic that happened here. Some sets we over-plan but this house we shot in was my Sanskrit teacher's house. I was in Hindu high school and his son was the newsreader Mr. Varadarajan and we were scared of the Sanskrit teachers at school and kept making fun of them too. Ironically, here I was a few years later shooting in his house and it was surreal. While rehearsing I found the rat trap and I wrote it into the script right there and the shelf I open up was also written in the script when I came across it during the rehearsals. I was also considering another scooter accident where I fall because someone keeps yelling 'Thiruppu Thiruppu' and the entire team instantly broke into laughter and this is the magic I make in movies as opposed to making one man appear 4 times.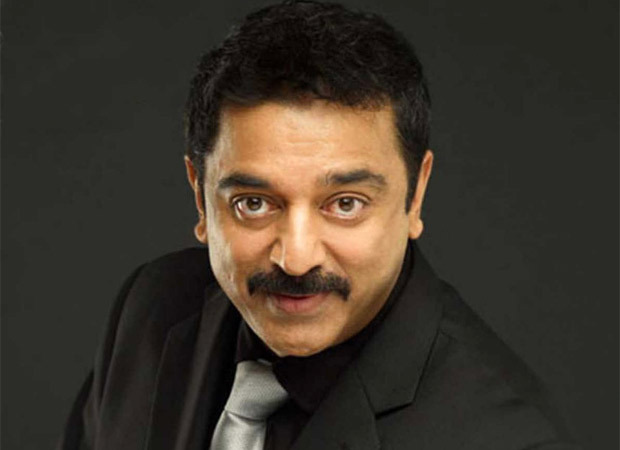 Going further I would say that's the magic of Mr.Crazy Mohan, Mr.Singeetham, Mr.Illiaraja, and me. I wanted to make "Sundari Neeyum" tune like a BHAJAN and took the idea to Mr.Illiaraja. Originally we wanted to parody our peers. I was always troubled by the people dressed in white dancing in the background in most films and hence we said we will have many widows dancing for the first-night sequence. The reasoning behind it being that the widowed grandmother was the only relative Thiruppu had. But it turned out that everyone was completely against it, though there were 2 people for it; the one that conceived the idea,Mr.Singeetham, and without a doubt the other one was me. Mr.Panchu was scared that it would create a negative response. Hence I decided to make the song like a Bhajan and since it was shot like we were in Markazhi Masam it would fit in aptly. I met Mr.Raja and sang the tune and he immediately said fantastic this is a tradition 1000yrs old and we should do it.
We immediately got on to the making of the song and got a person who knew Malayalam and Tamil to write the lyrics. Everything for the recording was in progress and Mr.Raja was giving notes and it always happens during lunchtime. With Mr.Raja if you miss the smallest of his note you will miss the star falling. You have to watch him like a shooting star. Suddenly Mr.Raja came up to me and expressed that he felt the tune was old but I stuck to my original thought on the tune and quickly reacted that we knew it was old and Mr.Raja was quicker to get back and quipped "But we are new" and he had set up a fully modern version complete with drums etc. I told him he was being modern for the sake of it but he asked me to trust him and that it had turned out really well and I should not stress over it. With the tune in place he added that all they needed to complete this blockbuster of a song was the right singer, and he had made up his mind on that too! I very quickly reacted and called out the name of Mr.Yesudas to which he shook his head in denial and pointed approvingly at me.
I was not ready for this and tried to get myself out of it, but he was very convinced that it was me who should sing that song and pumped that confidence into me. I did not know what he had in his mind about the background score. I still had only Margazhii in mind but he had added drums and made it modern and this was the only song that would fit into that mood. He came out of prasad studio, retied his dothi and added on a very excited and positive note that this is going to be a sure shot HIT! That is the magic not many people can create. I ,Mr.Panchu ,Mr.Illiaraja Mr.Singeetham - all of us were able to create this because we were a community. Technique alone does not make a film. Democracy,love, and endeavour to make a project work was what we believed in .Mr.Panchu kept away initially ,he was unhappy that we did not involve him in any of the discussions because he was a writer himself but he understood it was not his style and that I was going towards another direction.
Another very interesting story was Nagesh saw a shot of what we shot of Ms.S.N.Lakshmi and literally fought to play that role also. His point in the argument was that if I could play 4 roles, so could he. He wanted me to remove her and give him that part also and Ms.S.N Lakshmi was aware of this too. He brought it up during Avvai Shanmugi and reminded me how he wanted to play the old woman and now I was doing it. Moorthy sir was another person who elevated his role as the suspicious stupid father adding his own quirks to it and making it so memorable. By the time we reached the end of the film, it was constant impromptu improvisation and Ms.Khushboo was a person who shed all her stardom airs and got down to it and worked alongside me as an assistant director..That said now I am coming to my tricks.The cummerbund /belt she was wearing in the climax is unusual and wouldn't usually be given to a figure such as hers.
However, I needed it as I was going to use it as a mark for a double exposure masking. I hence convinced her by saying it would double up the purpose and lend the corset look and she instantly agreed. I asked her to get me 6 similar ones, that could be used as a belt. Mr.Subbu, the line producer, and got the idea and ran around to get it organized for me in time to move on with what I wanted to do. My idea for insisting on it was because I wanted Subramanian Raju and Madhan to interact with Ms.Khushboo while the building was tilting and the question was how would we cut a mask while they were in close proximity, and remember we didn't have CG where you rotoscope that to pull it off. So we had to cut her in the middle and that belt band was the Mark as we chose the most immobile part of the body when you are struck by gravity. This was designed by me and it was quickly understood by another who had worked as an assistant director in "Maya Bazaar" , which was none other than Mr.Singeetham himself.
The next of the challenges was about 'how do you make a whole set move up and down'.Too many engineering problems were being discussed. Then I told them about the blotter that was on my father's desk which was actually a see-saw and I suggested why not build a square set and move it and have tractions on either side with manual pulling and lock positions so that it can stay in one position whenever we wanted it. The art director Mr.Ranga Peketi had ancestry so none of the techniques baffled him. He built that set the way I had visualised it. Here's the interesting part ,most of the shots in the film don't rely on masking as most of them are in pans and that also adds speed. I was very good at it from my experience of being a dance assistant and shifting to different locations without losing continuity, which can also be seen in "Manmadhan Ambu" where you stop block pans and Mr.B.S.Loganath, who's also my guru, was a master of slow pans without panic .You could use the pan at the speed you require as long as you know the continuity. We used speed pans and if you look at it closely all the shots are "cut shots"but will look like one single shot like the mother coming to help the son and father teetering on the edge we changed from K to Madhan to Raju using once the mother as a frame wipe and Michaels walking towards the camera as a second wipe during that wipe we replaced Madhan the dupe to Madhan the real KH. There was no blue matte then and hence the Ooty background had to be real so once again we built the set on a real location and my most trusted lieutenant Mr.Vikram Dharma had the stunts taken to the length as I kept narrating. The climax rocking hilltop set was built in 3 locations. The first was inside the studio to capture the "rocking " effect ,second in the the actual location at Conoor and then we created a 30 feet model after a lot of mathematical calculation at "campa -cola grounds" where Kameshwaran and other characters were made as little puppets. Some of the puppets were being handled between the art director and me and we shot it in slow motion from down and it was a controlled situation. There were 2 people who really enjoyed working with the miniature building and they were none other than Mr.Singeetham and me, as we Love the feeling and effect of "make-believe". I did bend over backwards to make it extra realistic.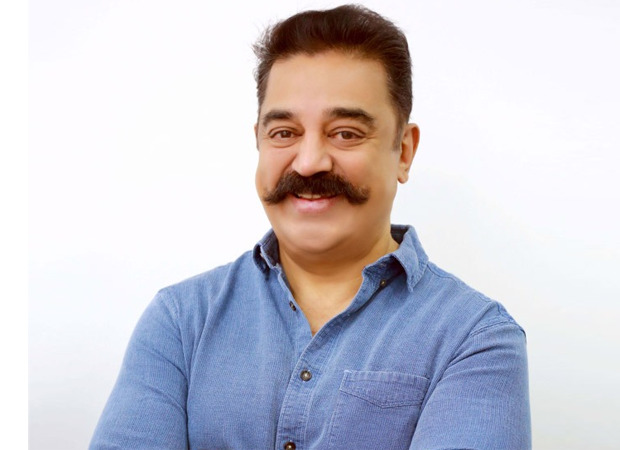 Moving to the interior of the cabins here occurred a big blooper and we couldn't go back to correct it and it still stays with the film. You have 2 people standing on the left of the frame then there is a doorway and then there is a window. Towards the climax, there is this man who moves cuts across the doorway and comes to the window and another character the same man enters across the window and comes to the door.In the meanwhile he moves to a middle position and then moves again. This man moves into the middle position.So it's a mask crossing mask .I had received great appreciation from Mr.K.Balachander when I had done it earlier. This halfway through a running mask while you are shooting the other side you just remove the mask so that somebody who crosses goes out and comes back and it's astounding. You Mask both sides do one exposure finish with it and then make him exit and just do the whole exposure and you still have footage left here you rip the mask on the left and he walks across the frame he's crossed the cardinal line that defines a double exposure and we wanted to do this twice. It so happened that one of the Asst Directors forgot to pin the curtain down so it jumped and you can still see it.
These tricks can be emulated by the next generation filmmakers by just Google to their assistance and this could be outwitted by collective conscience and collective wisdom. But what you cannot get and what am too proud,call it bragging, about is getting these great talents together. What it takes bringing them together is not power, just humility. I will beg, borrow, but not steal and I will talk to each and everyone in the unit to pull it off, and there lies my biggest strength. Mr.Singeetham and I have fought together and made films together as comrades and that staying together is the magic a filmmaker needs to learn to work and that does not come with a PhD degree, it comes with humans who love art and share the same thoughts. We missed MR.P.C.Sreeram but our cameraman Mr.B.C.Gowrishankar was fantastic and we had worked with him earlier in Pushpak too. Hence we understood each other's line of thought and there was no panic and he was cool and composed. We brought Mr.Lal for masking. Very few cameramen know the art of masking and our cameraman willingly accepted that he was not good with it. I had worked with Mr. Lal's father and he was a daring man who would rip masks as we were shooting.
Our editors had a big job to pull off in a short time. Mr.Vikram Dharma was very careful that I don't get into any accidents as I had suffered many before and hence he did not let me do the glass breaking shot in the toilet. But irony had something else in store for me, as when the dupe finished that shot I had a piece of glass on my face just by watching it and I looked at him cheekily with a mind voice he understood that said "You should've just let me do it ".The toilet fight is mention-worthy as it was so well choreographed and all artists had to stand by till it got done with and because of the training we had in Aboorva Sahodharargal we pulled it off without any stress. There lies the true magic . Moving on, a whisk pan can knock away most of the details in continuity and that's the reason ramping became famous. When you did not have enough assistant directors if you ramp the whole scene to the high point all mistakes are concealed and the suitcase can go from the right to left hand, you can wear a different dress without having to care about continuity drop the cigarette you had in your mouth for the previous shot and it will still make sense. So they started using it as a cover-up but we used it with a purpose to make SN Lakshmi's be catch fire a precious talent older person but they all do operate. You can see her back smoldering. I think one of our best comedies together (Mr.Singeetham and me)was not our most successful child "Mumbai Express".
We did not do a film after that but well that's a good enough climax and that's magic. Magic of cinema you can pull off, the lesson of the degree any student should look for is to understand the democracy in this art. You cannot be Van Gogh do your paintings get upset with it and cut off your ears. You have to keep your ears, nose your brush and the canvas in a swirling storm and still complete the picture and that's the magic of MMKR.so many ppl worked their way to the magic.
The bonnet/hood of the car that clips off with the wind was created by this gentleman Mr.Sahadevan an engineer himself who also created Appu mechanics for us. I borrowed the 3 brothers from Nayagan because I cast them in that film .The genetic reality strikes you hard and I wanted to give them another face a crazy one this time ,with one of the brothers missing .(write the names of the brothers)(write about the background of the brothers). We had nazar who wanted to know about the masks as he wanted to be a director. Mr.Ananthu my guru did one scene with Mr.Nagesh he just came because he wanted to be a part of this.
Mr.Crazy Mohan last but not least was an excellent addition to the film. Another child of mine though much senior was so willing to participate willingly to everything we did. Mr.Typist Gopi and Mr.Usiilamani .They were fantastic. Call Ms.Manorama my daughter or mother Call Mr.Nagesh my son and godfather. Wonder if I left out any names as each and every one of the ensemble cast were part of the magic.
Without these, all techniques would fail.If masking is AK you wanted to learn then see "Maya bazaar" where Mr.Singeetham was only an asst director. We learned from great masters whom we've worked with Mr.Marcus bartley ,Vincent master ,Mr.G.K.Ramu and many more. That's the lineage I belong to and that's the shine, that's the genetics that's showing and this is the only place which seriously does not look at caste community or colour but only talent .and that's the magic of any film and MMKR. I believed that while great artists like Gogain and Picasso and more worked on white canvas, we the filmmakers worked on black canvas. We painted with lights so any point in the frame missed by light seems like magic for the audience, a student of cinema, or just an ordinary man.
BOLLYWOOD NEWS
Catch us for latest Bollywood News, New Bollywood Movies update, Box office collection, New Movies Release , Bollywood News Hindi, Entertainment News, Bollywood News Today & upcoming movies 2020 and stay updated with latest hindi movies only on Bollywood Hungama.