IITian turned filmmaker Kiran Reddy made his feature film debut with the Telugu thriller Gatham. The film which was released on November 6 is currently streaming on Amazon Prime Videos. In an exclusive conversation with Bollywood Hungama, Kiran Reddy spoke about the response to his film, his eight year journey making movies and nepotism in the film industry.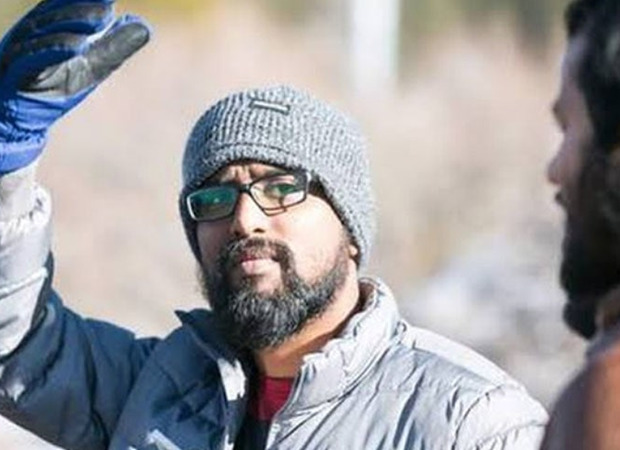 How has the response been from the industry?
To be honest, they are catching up with the movie. We have been receiving response slowly and slowly it is picking up the heat. So far, it has been good. Whoever has watched it so far has poured in appreciation.
There are memes on the internet about IITians ending up with a career totally unrelated to their academics. When did you think of switching gear?
That's a good question, right. Why do IITians make all the noise when they switch streams when there are other departments, fields where people have switched gears. People think getting into IIT in itself is a smart task and then getting into movies, they have to be so versatile. No, that is not the case. Because in India you can only be in two streams- doctor or engineer. But things are slowly changing. But I have to be in one of the two to meet both ends. But the passion of watching movies is always with us. It is one of the major entertainment quotients along with cricket and politics. It was always there for me right from childhood. But with digitisation, movies moved from reels to the memory card. It just became easier to exploit the itches of why can't we try out something in movie making. That's how it all started in 2012 and I made 13 shorts and web series.
What did your beginning in the film industry look like?
I began along with my associate Harsha. It all began in 2012. We managed each and every craft except acting, including logistics, screenplay, dialogues, producing, script, shooting, editing, directing and what not. That's where the experience came from. It was all a process and we went through a lot of challenges, struggles. Out of the 13 short films half of them didn't even see the light of the day. We learnt a lot of lessons, most importantly what not to do. So all these put together it made our job relatively easier I should say, expanding our horizons to make a feature film.
Being a newcomer, how did you get someone on board to produce your film?
I always had this question: Why would anyone produce my movie? Or in fact if I were in the shoes of a producer, why should I produce anyone move or back a newcomer? That question prompted a lot of thoughts and then I decided to take things in my hands. During the process of filmmaking, I met talented and versatile people who shared the same vision and passion, especially the willpower to not be bogged down by any other external factor. I built the team over a course of eight years. It was not an overnight decision. It is a long time, but today it is successful because people are talking about it.
Considering the short duration of the film, was it always meant to have a digital release?
The initial idea was to go for a theatrical release, no matter the duration. In India people are getting used to short duration- no nonsense, no drama, no additional songs. They are getting used to it, but it is not a popular formula yet. We always dreamt of debuting with a theatrical release, but the pandemic shifted the entire world upside down. There is a paradigm shift in watching movies from theatres to at home with the advent of OTT. But no regrets. Today, we are more than happy to be in more than 230 countries for the people to consume our movies and come back with appreciation
What kind of difficulties did you face once the film went on floors?
Logistically it was a nightmare. We went through a lot of challenges. Always expanding into a feature was anticipated to be tough, but what we went through was beyond calling. I mean I don't know if I can coin a word for that. I would say that the film would have been shelved 20 or 30 times. Because nothing is in your hands, except the script and yourself. There are lots of external factors because you are filming gorilla style and you cannot acquire permission because of the cost. You have to depend on other people. Things like these factors halted our movies. We pushed ourselves, we kicked ourselves and resumed shooting again and again with  sheer will power.
Nepotism in the film industry has been debated a lot over the past few months. Making your debut in 2020 and as a complete outsider, do you feel it is difficult to make it in the industry?
Absolutely not. Maybe a couple of years ago, I may have been a little diplomatic, but now I can say absolutely not. The reason is people are watching world cinema right. They have been exposed to variety of content, variety of genres irrespective of the cast and crew. As long as the content is gripping there are no qualms in paving the red carpet for young filmmakers like us. So, keeping the nepotism discussion aside, if the content is strong people are ready to welcome us.
BOLLYWOOD NEWS - LIVE UPDATES
Catch us for latest Bollywood News, New Bollywood Movies update, Box office collection, New Movies Release , Bollywood News Hindi, Entertainment News, Bollywood Live News Today & upcoming movies 2021 and stay updated with latest hindi movies only on Bollywood Hungama.