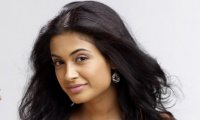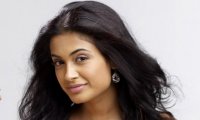 If Sarah-Jane Dias is feeling terribly embarrassed, there is a good reason behind that. The hottie, currently shooting her
second Hindi film, didn't know how to react when of all things; she realized that her expensive designer lingerie had disappeared. This happened during
her stay in Goa recently when she was shooting for the comedy Kyaa Super Kool Hain Hum, co-starring Tusshar, Riteish Deshmukh and Neha
Sharma.
"This was Sarah's personal lingerie, which she had taken to Goa. Till she was shooting in North Goa, she remembered that the lingerie was in her
possession. She travelled to South Goa at night after packing up in North Goa and on reaching the hotel realized that the lingerie had gone missing,"
informs a crew member of Kyaa Super Kool Hain Hum.
Initially Sarah felt that someone had played a prank. However, she was way too embarrassed to ask anyone about it. She checked her belongings all
over and enquired with the hotel laundry. Later she called up the hotel in North Goa to check if she had left it there by mistake. When the response
from there too was in the negative, Sarah realized that she had lost it for good.
"She didn't know whether to feel amused or disgusted because generally a theft of lingerie isn't common! On the other hand, a similar incident had
happened with her in Istanbul during the shoot of Game," the crew member continues.
When contacted, Sarah just sent back a text stating, "Yes, it is funny that something like this did happen. However, it would be way too embarrassing
to get into the details. Hope you understand."
Of course Sarah, we do!