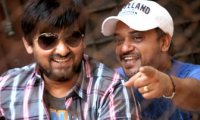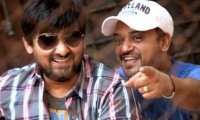 The duo has shown versatility right from their debut song, the evergreen 'Teri Jawani Badi Mast Mast Hai' in Pyaar Kiya To Darna Kya way back in 1998. But the low-profile sons of legendary tabla player Ustad Sharafat Ali Khan with a maternal and paternal lineage of much-honoured musicians (Ustad Abdul Latif Khan, their paternal grandfather and Ustad Faiyyaz Ahmed Khan, their maternal granddad) took a long time to reach where they deserved, despite Salman Khan's unflinching support.


The musical record was consistent - Kya Yehi Pyaar Hai (2002), Chori Chori (2003), Mujhse Shaadi Karogi (2004), Partner (2007), Wanted and Main Aur Mrs Khanna (2009) and Veer (2010), a score compared to classics like Kranti for its sheer mix of grandeur and intense melody with today's sound.


The tide turned only in mid-2010 with Dabangg, which brought back great melody, intense lyrics and songs lip-synched in the classic Hindi film manner in a scenario corroded and benumbed by 'rock'-ous jingles and hooks masquerading as film songs. 2012 sees Sajid-Wajid in full fettle with Housefull 2, Tezz (despite the calamity the film was), Rowdy Rathore and now Teri Meri Kahaani and the promo song of Aditya Chopra's Ek Tha Tiger. Excerpts from an interview:


What if I say that at least 25 percent of what Rowdy Rathore has grossed seems to be thanks to the music?

Sajid: (Laughs) If what you say is true, we should get a commission and we will share that with you!! Well, we are very thankful to Allah that the industry has woken up to the fact that we are around and that Sajid-Wajid yeh bhi kar sakte hain, Housefull 2, Dabangg or Veer bhi! I think the fact that we never ran after publicity has paid rich dividends now. Our father and grandfathers taught us that it is more important to last long in this industry of many passing meteors. Jung ladhne ke liye maidan mein rehna zaroori hai was their advice. So we just kept doing our work, treating every song as an examination in which you never know what you will be asked to come up with next: Teri Meri Kahaani, which needed music for three eras separated by 50 years - 1910, 1960 and 2010, was a like a jolt.


Wajid: And as for the publicity, there is a practical angle too! Do we spend on publicity or on the best education for our children?


What else did you learn from your elders?

Sajid: That calculation is the bane of creativity, and making mistakes and learning from them is what creativity is about! So many of our contemporaries and seniors, incidentally, have been trained by my maternal grandfather and grand-uncle Ustad Niyaz Ahmed Khan.


The secret of Rowdy Rathore's smash-hit score and its creation, please!

Wajid: One, we love this man called Prabhu Dheva. When a director inspires you, nothing can stop the entire team, as Rowdy Rathore proves. And he is a legend as a dancer, so the songs had to have that quality. Terrific titles too excite us, and of course Rowdy Rathore was coming from the Sanjay Leela Bhansali gharana.


Sajid: Plus, the hero was a superstar with whom we have had a 100 percent record - Akshay Kumar after Mujhse Shaadi Karogi and Housefull 2. And let me make a categorical statement - only musical stars can be true superstars - from all the big names of yesterday to today's Khans or Emraan Hashmi. I also feel that Ranbir Kapoor has huge potential.


The songs from Teri Meri Kahaani have solid intrinsic weight. But are they falling a bit short on the popular quotient?

Sajid: I think that the success of our songs has shown that while pancakes are fine for a change, nothing can substitute the puri-bhaji as a daily intake! We have to justify three eras, with music that is completely rooted. It's a total myth that people in and outside India want to hear Western, fusion and so on all the time - because Bollywood is such a hit all over the globe that they want us to be ourselves and not become imitations of Western artistes! The so-called Indian GenY that is supposed to be a big consumer of such pancakes is just a tiny fraction of the total listeners and our films are meant for everyone including them, but not them alone.


Wajid: Maybe a song or two can be made whenever possible in a film for this segment. But this wrong belief is a serious bimari today with big-name filmmakers falling prey though they are gambling with crores. Yes, we can change the sound, but we will never leave melody or our traditions of raags, folk and meaningful lyrics. And when we have a musical director like Kunal Kohli, a lyrical talent like Prasoon Joshi-saab and great actors and dancers like Shahid Kapoor and Priyanka Chopra in Teri Meri Kahaani, we had better make music to match.


How meticulously have you followed the eras in the score?

Wajid: Well, we cannot give a dated sound or lingo - but there must be something in the compositions and words that identifies and connect to the era, like 'Jabse Mere Dil Ko Uff' brings a whiff of Shammi Kapoor and the songs that ruled the '60s. The qawwali has been missing in its non-hybridized form for years and we have brought it back with 'Humse Pyar Kar Le Tu'. Then there are 'Allah Jaane' and 'Mukhtasar'. Good music and good wine share one quality - their value and flavour only get better with time! We are confident of both the film and the music.


How much do you keep a star in mind when making a song? And how particular are you about raags for a song's mood?

Wajid: An actor or actress has to be kept in mind, both by composers and filmmakers. And we keep both director and stars in mind. Had Teri Meri Kahaani been made with a different director but the same stars, our music would have been different. And you cannot show Salman bhai as either a loser or a common man - he is so larger-than-life! For the title-song that spoke of the character of Chulbul Pandey in Dabangg, we needed an element of machismo blended with masti and Salman Khan's persona. The song 'Hud Hud Dabangg' was born out of that as much as from small-town Uttar Pradesh.


Sajid: As for raags, they are important, but we give greater weight to lyrics that fit the mood. But 'Thaana Mein Baithe', a song that we have composed a song for Dabangg 2 is in pure Raag Darbari, and film songs in pure raags are barely heard today!


What else is coming up next?

Wajid: We are doing Priyadarshan's Kamaal Dhamaal Malamaal, David Dhawan's Chashme Buddoor, three films of Vashu Bhagnani including Sajid Khan's Himmatwala, Sanjay Gadhvi's Kudi Dil Le Gayi and a film with Priyadarshan and Preity Zinta's Ishkq In Paris.