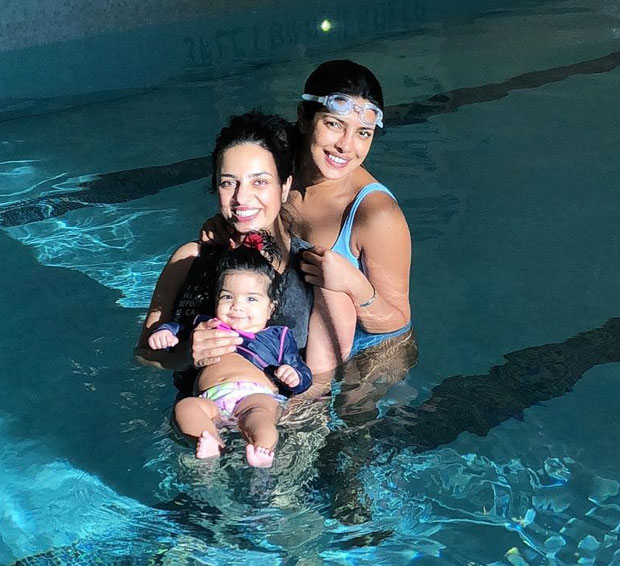 Priyanka Chopra has been keeping busy with the shooting of the third season of her crime drama series, Quantico in New York City. However, it is not all work and no play for her. The actress took some time off from her busy schedule to hang with family and close friends.
Priyanka Chopra was seen enjoying her weekend by the pool with family niece Shireen Shiva Rose, and dog Diana. The actress was seen giving some swimming lessons to her niece Shireen. Sharing the video on her Instagram story, she was seen holding her baby niece while teaching her to swim. She captioned a photo, "Best snow day ever! Lol..#sundayfunday @chickyp85 @shireen_shiva_rose."
Priyanka was also seen dancing with her adorable niece and the video she captioned, "All I want for Christmas is you... my niece @shireen_shiva_rose @chickyp85." While Priyanka Chopra is enjoying downtime with her friends and family, she will soon return to Mumbai enjoy holidays with family here.
On the work front, Quantico will have a smaller season and a mid-season premiere. Besides this, Priyanka Chopra has already wrapped up her next film Isn't It Romantic which stars Adam Devine, Liam Hemsworth, and Rebel Wilson. It is slated to release on February 14, 2019.