Madhuri Dixit's husband Shriram Nene turns 54 today, and the actor had the sweetest celebration planned for the love of her life. There wasn't a glamorous party or a lot of people, but the homely celebration took place right in their drawing room, in the company of their pet dog!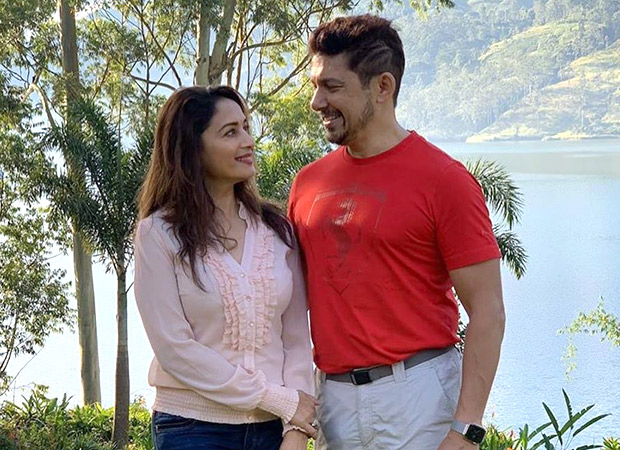 On Instagram, Madhuri shared a video. She is seen sneaking into the room while Shriram waits there. Funnily enough, a bunch of balloons is attached to the dog's collar. Madhuri, holding a cupcake in her hand, gives the birthday boy a warm hug, but their pet is only interested in the cup cake! "Happy Birthday to the one that changed my life @drneneofficial... Words aren't enough to tell you how much I love you or what you mean to me," she wrote.
The husband also took to Instagram to thank family and friends. "Wanted to thank my family, friends and all of you for making my birthday really special. What matters is the relationships that we have and the people in our lives that make it meaningful," he wrote.

Madhuri, who was last seen in Kalank, hasn't announced her new projects yet.