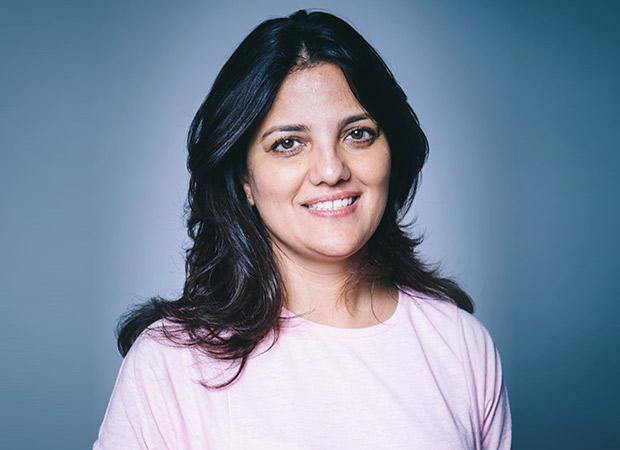 In a very short time, the young and dynamic Rucha Pathak, Chief Creative Officer, Fox Star Studios has climbed the steps of the corporate ladder and has reached a position which many can merely dream about. As a 'Chief Creative Officer' at 'Fox Star Studios', Rucha is in charge of many, many things to be executed.
"Untold stories and unsung heroes are going to become more mainstream" – Rucha Pathak
Satish Sundaresan of Bollywood Hungama caught up with the lady whose middle name is 'success' for an exclusive interview. Here are the excerpts.
Rucha, to start with, what forms the thought process and parameter while selecting a film?
We develop material ourselves. Our team develops a concept internally. Post that, we take it to directors. That's one way of doing it. The other way is when somebody comes to us with an idea and pitches it to us. And, if we like it, we develop the idea together and produce it. So, we enjoy the development process at multiple levels. Currently, we have many scripts that are being developed with writers and honestly that is one of the joys of the film making process.
As the Chief Creative Officer of Fox Star Studios, how risky and difficult is it to back different projects?
It is risky. While one does not know the formula for a hit film, we also sometimes are not sure that if a particular star or director would be interested in doing a film or not. It is risky at all the levels. But then, that's what the beauty of it is sometimes!
Do you see the audience segmentation as multiplex and single screen?
Firstly, the idea is to make sure to reach out to a wider audience, irrespective of the multiplex or single screen classification. We would like more and more people to come to watch films. Having said that, I believe that the single screen- multiplex divide has reduced a lot mainly because a lot of single screens have become multiplexes. And, sometimes that's a pretty sad thing, especially the closures of such iconic theatres like Regal in Delhi.
According to you, what needs to change and improve in the Indian film industry?
I wish we had more theatres in the country. I think we are seeing that India is definitely lacking theatres and entertainment spaces. And of course, more talent in the form of writers, directors and actors. I also feel that it would be good to see the audience be more accepting of fresher or newer talent. We have many new directors whom we would like to launch and who have come up with some really good concepts and scripts. So, we are hoping to see them bring their content to theatres.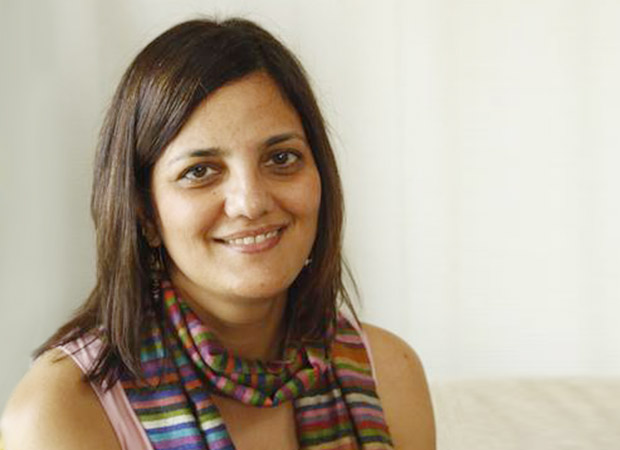 Neerja got you not just massive box office returns but also critical acclaim. Were you confident of such an enormous response?
When we started working on the film, I knew that the film in totality was a good film with an astounding script. Be it Ram's direction or Sonam's and Shabanaji's performances, everything about the film was simply superlative. Deep down, I knew that it was a great film. I was pleasantly surprised and happy as well that the film was received by everyone all over so well. The very fact that everyone is talking about the film even till today is testament to that. So even though it was a very good script, the challenge was to translate it equally well for the screen and that is what really turned it into such a great phenomenon. The script to the screen transition was brilliant. Thanks to amazing team work on the film including the director, actors, cinematographer, production designers, costumes, editor etc… It was a massive creative operation so to speak.
Earlier, you had backed the path breaking Barfi!, which was followed by yet another path breaking film in the form of Neerja. What is it about the unconventional content that drives you towards it?
I do not wish to classify them as unconventional content. I guess you can call it the kind of content that really touched my heart and extremely appealing content. Additionally, Barfi had some amazing performances in the form of Ranbir Kapoor, Priyanka Chopra and Ileana D'Cruz. While many others assumed the impossible and felt it could be a dark film. I could see what Anurag Basu himself was attempting to achieve. I am so glad that he managed to pull it off so beautifully. So, I guess I protected Barfi to a large extent and Neerja as well (smiles).
Does Fox have a definite mandate for the quantity of films you want to make?
Our mandate is content driven totally. We just want to make good films. The more the merrier.
Fox has been fairly successful in the Tamil industry. What are the upcoming films there?
We follow the same pattern as Bollywood. As far as the upcoming films are concerned, we have films Sangili Bungili Kadhava Thorae and Rangoon coming up next. 
Is there is a separate team dedicated to marketing in the regional space?
Yes, we do. Besides the marketing team, we also have a dedicated content team in the regional space.
Besides Tamil, are you planning on any other regional language?
We are going to look into other languages. But, we are not in a hurry.
Lastly, how do you see biopics as a genre evolving in the times to come?
The way I see it, the genre of biopic is going to evolve into wider subjects. From biopics, we will have an evolution into events. And, the 'real' kind of movies are going to start including many issues and events. In the sense that, biopics are not going to be restricted to the story of one person alone. In the name of a biopic, we will see wider themes which will be explored. Untold stories and unsung heroes are going to become more mainstream.
BOLLYWOOD NEWS - LIVE UPDATES
Catch us for latest Bollywood News, New Bollywood Movies update, Box office collection, New Movies Release , Bollywood News Hindi, Entertainment News, Bollywood Live News Today & upcoming movies 2022 and stay updated with latest hindi movies only on Bollywood Hungama.