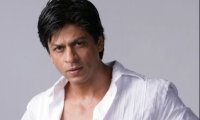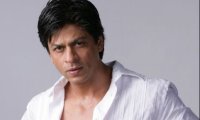 Shah Rukh Khan is not just the reigning box office king, but he is also one of the most trending personalities on social networking site Twitter. As the news of King Khan being detained at a New York airport for over two hours by immigration officials, came out SRK started trending on twitter. While some sympathised with the actor, others cracked jokes on the incident. Take a look at some of the tweets.


@sumantroy04: Shah Rukh Khan detained at a New York airport. They found weapons of mass destruction in his bag i.e DVDs of Ra.One.#SRK :P


@pranavsapra: That awkward moment when Don gets caught before Dawn by the US Security. :| #SRK


@vikrantkumar: Opportunity missed by Shah Rukh Khan. he could have just shown Ra.One to US Custom. that would have ensured, he is never detained in future.


@fakingnews: SRK was carrying undisclosed amount of heroines with himself.


@thetanmay: At least SRK learnt that the scene in Ra One where the airport security guard licks his lips at the mere sight of him was not realistic.


@avilporwal: Shah Rukh Khan detained for two hours at a New York airport, bcoz he had made them watch ra.one in last year october.. revenge completed


@LoKarloFollow: Shah Rukh Khan detained at New York airport 'cause he was trying to perform Chaiyya Chiaiyya's sequel on the aircraft this time.


@YearOfRat: The worst part of Shah Rukh Khan being stopped at an airport is dreading the news debates with Suhel Seth, Arnab & a token surdy/minority.


@fakingnews: Shah Rukh Khan was questioned for 2 hours about the logic behind the new dress of KKR cheerleaders. #IPL #SRK


@AjoyChatterjee: There is nothing to be outraged at detention of Shah Rukh Khan in US port of entry. No #SRK is a security exempt or diplomat. He must comply


@ShodhanNV: Right time for Karan Johar to make My name is Khan-2 with #SRKShah Rukh Khan


@puneettandon: Shah Rukh Khan gets detained on airports more often than he delivers a hit movie #SRK


@HumourMinister: Shah Rukh Khan was continuously and repeatedly muttering at NYC airport: "My name is khan and I'm not a terrorist, terrorist TERRORIST."


@Matsharma: Shah Rukh Khan didnt consulted Nirmal Baba before travelling abroad, thats why he got detained :


@YearOfRat: "Man, detention at the airport was so grueling but luckily I got ShahRukh Khan's autograph. All good now." ~ the other unimportant Indians


@medhashri: There must be a reason or why else would #ImSickOf and ShahRukh Khan #SRK trend together?


@pranavsapra: Interesting! #SRK sends his son to school and earns himself a detention?


@sajid33_kk: I tot Srk is going to yale..not jail !!!


@TheUnRealTimes: US officials let SRK go only after he threatened them that he'll remake Avengers as a sequel to Ra.One


@YearOfRat: 100s of Indians are questioned everyday. Y U NO outrage then? RT@firstpostin Krishna instructs Nirupama Rao to take up #SRKdetention issue


@thetanmay SRK: Don ko pakadna mushkil hi Nahi... | US Security: LOLLLLLLZZZZZ


@PuttanPal: #NEWS: Shah Rukh Khan detained for 2 hours at NY airport! Puttan: Don bhai aakhir pakde gaye naa! #SRK


@RKKrishnan: #US Immigration really REALLY does not know who Shah RukhKhan is? And who Kamal Hasan is? #Theyshouldgohome


@sumantroy04: That awkward moment when #SRK says 'DON ko pakadna mushkil hi nhi namumkin hai' and gets caught at New York airport. #Shah RukhKhan


@pranavsapra: "SRK : Hey officer, why am I being detained? US Security: My wife was your fan and Ra.One was detention for me (sic)".


@thetanmay: India should retaliate against the US by detaining Salman Khan's accent everytime he re-enters the country.


Celebrity Tweets


Omar Abdullah: "Honestly what's the big deal?? This airport detention thing happens all the time & to all sorts of people. Get over it."


Gul Panag: "Again? RT @Dobroyeutro: / @timesofindia: Shah Rukh Khan detained for 2 hours at a New York airport http://toi.in/qnl8zb"


ShashiTharoor: Detention of @iamsrk is a reminder of the inconvenience (&worse) 2which so many of our brothers&sisters are subjected4 "flying while Muslim"


Farah Khan Ali: I think the US immigration officials actually love Shahrukh @iamsrk . Detaining him is the only way they get to spend time with him. :):):)


Resul Pookutty: @iamsrk this is discrimination&they must stop this.SRK is so cool about it &he laughed it off.But it's nt dat simple,they need2 look inward. @iamsrk detained at NY emigration.It's evident that because he has a Muslim name, that too d day Yale university gave him a fellowship.