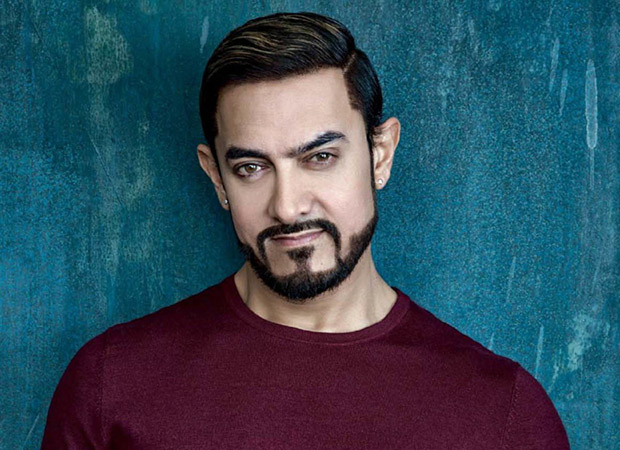 As a film journalist whenever anyone spoke about the phenomenal Box Office performance of Dangal in India, my response to them was that 'picture abhi baakhi hai' as 3 Idiots and PK did exceptional business in China and Dangal will better that. In my wildest of dreams (and of any Trade analyst) I had never imagined that 'Picture itni saari baakhi hai' as Dangal has crossed Rs 1100 crores in China and it is still going strong making it the most successful film ever. Blockbuster star Aamir Khan joined Bollywood Hungama's Faridoon Shahryar in a telephonic chat from Malta last night and shared his thoughts on the mammoth response to a film that he calls as "The most challenging" in terms of physical transformation that he has ever had. He speaks about how there is a possibility of a collaboration with Chinese filmmakers with a treaty in place for India and China co production, why the yardstick of success for him is 'creative' and not monetary, how he finds the works of Ranbir Kapoor, Ranveer Singh, Nawazuddin Siddiqui and Raju Hirani inspiring and how he thinks it's a 'real privilege' to be working with Mr Amitabh Bachchan in Thugs of Hindostan.
"Success of Dangal in China is UNBELIEVABLE" – Aamir Khan
Congratulations Aamir for the unprecedented and unimaginable success of Dangal in China. On day 9 the nett collections were Rs 80 crore plus and on day 12 it was Rs 100 crore plus. Had you ever imagined such a mammoth response in China? 
No quite honestly. We could have never imagined this. It is an unbelievable kind of success. When we were releasing the film in China off course  we had hoped that the Chinese audience would like the film. But that it would do this kind of business and that people would like to it so much is something that we had never imagined in our wildest of dreams.
With the sort of response that Dangal has had in China and with PK and 3 Idiots doing very well there too, could you consider doing a film in Mandarin?
As a producer or as an actor?
I think they like you tremendously as an actor. There are videos of Chinese people mouthing Dangal dialogues. The craze for you there is unprecedented. 
I don't speak Mandarin. It will be very difficult for me to do that. Right now India and China have a co-production treaty. If we ever do come across a script which is relevant to both the cultures and countries, which has got Indian actors and Chinese actors, we can always do a co-production. Sometimes it depends on the script that which language it should follow. It could also be in common language or dubbed in both the languages. Half in Chinese and Indian version can be dubbed in Hindi. Half of it is in Hindi then the Chinese version can be dubbed in Mandarin. I mean a pure Mandarin film will be difficult to do as learning a new language is not easy. I do believe that it has really opened the doors for collaboration between India and China on various fronts.
What do you attribute this craze for you in China? Is it Phunsuk Wandu from 3 Idiots who's responsible for that? 
I guess 3 Idiots was the first time I realised as it had become a huge success in China on the internet even before its release. That is what made us realise that we have a strong connect with the Chinese audience. It made me realise that the cultures are very similar. The emotional keys of Indians and Chinese are very similar. Their reactions to 3 Idiots, PK or Dangal is very similar to the reaction of the Indian audience. Youngsters are feeling more connected to their parents. They feel like calling their parents. It's a response very close to an Indian response. For the success of the film first of all the film has to be good. I have always believed that good films don't have any barriers. This has been proved by the response of the Chinese audience to Dangal. They have embraced a film with a different language, from a different country and it has connected to them. emotionally. Creative fields don't have any barriers.
Within the film industry we have several filmmakers and actors who make 'Projects' that this aspect of the film will cater to that market and this aspect will cater to another. Dangal celebrates a desi style of wrestling based in a village in India and it goes on to do massive business in China surprising everyone. The fact that you've always believed in following your heart instead of bothering about 'Projects' that has helped you connect with so many people crossing all sorts of boundaries? 
I have always believed in stories. Film making is all about stories. When a story connects with me then I want to be a part of it. I have never planned projects. I am not able to do that. I don't know how to do that or pre planned projects or look at a market and make a project for that market. I don't know how to do that. As a creative person I have always followed my heart.  Whatever story connects with me, I am interested in doing that. I believe if a story is good, it comes out well then it connects with the audience. It creates its own audience.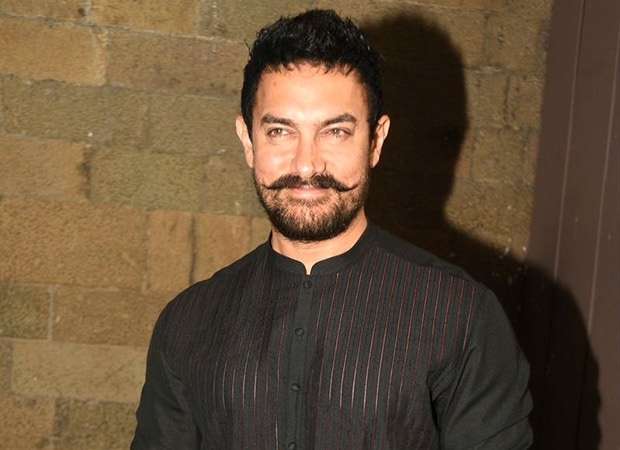 You have a devoted fan following that disseminates information about you. I have got research material for this interview by going on the timeline of a few of your fan clubs. They support you selflessly without expecting anything in return. They wish to keep learning by observing what you do. What do you have to say to such fans who keep trending various aspects about you on social media? 
I feel very touched by all the reactions that I get from my audience. It's a very moving experience. I feel very grateful that I am in a profession through which I can touch people's hearts and I can communicate with them on a very emotional level. I feel very grateful to be in this profession. It allows me to do that. I would like to thank my audience. My audience has always had faith in me, trusted me. I have always tried new things. I have played different characters. I have gone against the grain, done films that are not conventionally mainstream films but they have always trusted me. I feel very grateful for that. I think the success of my films and the support of my audience also gives me the strength and the belief that what I am doing is right. I am following my instinct and it gives me courage to do that. I pick films at times which are unusual and risky. The strength to pick these films is something because of the support that I get from my audience.
You've undergone physical transformation in many of your films. Be it the moustache and long hair in Mangal Pandey or Ghajini's physique. But the extent to which you've gone in Dangal in terms of gaining weight and then losing it putting yourself at a health risk, is it the most drastic physical transformation that you've ever had? 
Yeah I think in my entire career probably Dangal has been the most challenging physical transformation compared to any of my other films. From every point of view. From a mental point of view. To put on so much of weight and then to lose it again was a big challenge. I don't have age on my side either. I think you're right Dangal has been the most challenging film of my career in terms of physical transformation.
Aamir you started the Rs. 100 crore club with Ghajini, followed by Rs. 200 crore club, 250, 300, 350 and now this amazing response in China. The industry looks upto you for stretching the benchmarks of the business. How do you look at it?
The money aspect is not the benchmark. The benchmark is doing work that is challenging, work that you have not done before. Work that has not been done before. When you excel, create something, gone beyond yourself in the creative aspect. I feel several people are doing that. I have seen works of different filmmakers and actors. I really like Ranbir Kapoor as an actor. I think he's really brilliant. I think he's setting benchmarks as an actor in terms of performance. Even Ranveer Singh, Nawazuddin. When I look at these actors I feel they are setting amazing benchmarks as performers. When I see Raju (even the ones in which I am not there), Munna Bhai, Lage Raho Munnabhai..These are beautiful films. When I see beautiful film I get really inspired. For me benchmarks are creative, they are meant to be measured in terms of creative aspects.
#ThugsOfHindostanBegins is trending on Twitter right now. I believe the shooting started today (June 5). 
Yes the shooting started today. It's a very exciting film. It's a wonderful story. It's a character that I really love that I am playing. It's always a pleasure working with Adi. I have done a film with Victor and we have a great rapport. The biggest excitement is that I am working with Mr Bachchan. This is the first time that I am working with him. It's a real privilege for me to share the screen space with him.
BOLLYWOOD NEWS - LIVE UPDATES
Catch us for latest Bollywood News, New Bollywood Movies update, Box office collection, New Movies Release , Bollywood News Hindi, Entertainment News, Bollywood Live News Today & upcoming movies 2022 and stay updated with latest hindi movies only on Bollywood Hungama.