Close buddies, including Sanjay Leela Bhansali have come and gone. But Sooraj Barjatya remains steadfast in Salman Khan's life. Sure, they went through a rough patch during the 'black buck' incident which allegedly occurred during the shooting of Barjatya's Hum Saath Saath Hain. But that apart, this friendship has outlasted nearly every other in this entertainment industry where loyalties and allegiances change every Friday.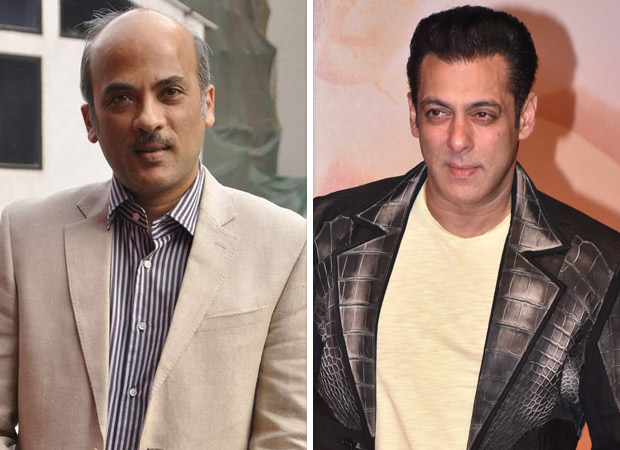 Sooraj Barjatya's unique friendship with Salman Khan, the untold story
Sooraj Barjatya and Salman Khan share a closeness far beyond work. Sure, Salman hurt Sooraj with the 'black buck' incident during the shooting of Hum Saath Saath Hain. But we hurt only the ones who matter to us. And the two did not work together for 14 years. But the unspoken bond between the soft-spoken gentle unassuming director and the flamboyant superstar remained.
Sooraj once told me, "Salman is like my own brother. We share a bonding that goes beyond the films that we work in together." While one goes to sleep at the time that other wakes up, the two spiritually bonded friends even resembled each other physically during the making of Hum Aapke Hain Koun. The character 'Prem' that Salman plays in Sooraj's films is actually the director's alter ego. And when Hrithik Roshan tried to play him in Sooraj's Main Prem Ki Deewani Hoon, disaster struck. There is only one Prem in Sooraj Barajatya's cinema.
Salman once took Sooraj's help to try and change the climax of Bhansali's film.
For those who have seen Sanjay Leela Bhansali's Hum…Dil De Chuke Sanam—and who hasn't? —at the climax it's 'husband' Ajay Devgn who walks away with 'wife' Aishwarya Rai Bachchan, leaving the lover Salman Khan high and dry. If the truth be told, Salman was not happy with this ending. In fact, he was vehemently opposed to it. How could another man walk away with the love of his life? Salman was furious and frustrated. The real-life love affair was at its peak. Salman couldn't bear to see his love walk away with another man, even if it was only for the camera.
Salman who was Bhansali's best friend during the film's making, tried everything to convince his director-friend that he should "get" the heroine at the end. When nothing worked and Bhansali refused to listen, Salman hit on a brainwave. He roped in his other best friend Sooraj Barjatya to fight his case before Bhansali.
One fine day during the final phase of the shooting of Hum…Dil De Chuke Sanam,Salman landed on the sets with Barjatya who spent close to two hours trying to explain to Bhansali why his film's ending was wrong and why he needed to change it.
The art of persuasion was nothing but water off the duck's back. Bhansali went ahead and shot the ending the way he wanted. Mr Devgn walked into the sunset with Ms Rai while Mr Khan wept. Real tears.
Sooraj and Salman first worked together in Maine Pyar Kiya in 1989. It was a runaway hit and it established Salman's longevous career as a superstar. However it was Hum…Aapke Hain Koun, a hideously garish and over-sweetened family drama that remains the duo's most iconic partnership.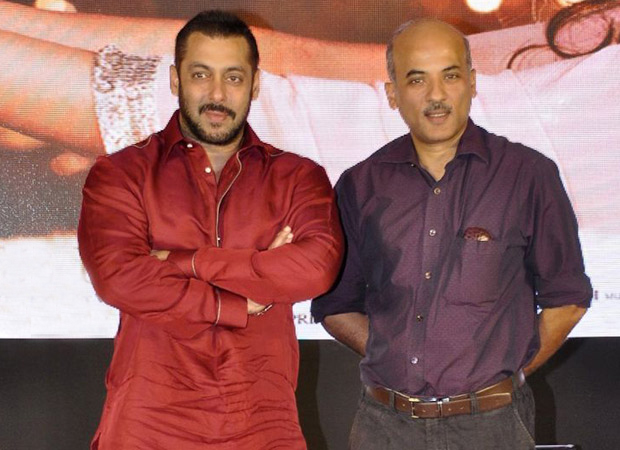 Speaking of the film's iconic status I had once described as Hum…Apke Hain Icon to Barjatya. He had laughed. "It's not like that. It's not as if I had set out to make what you call an iconic film …Hum Aapke Hain Icon...No film is made with specific intentions. You just make what comes instinctively to you. From the audiences' viewpoint it is the biggest film of my career. I am blessed. Even today people talk about it wherever I go. They give me so much love and respect for it. No one can do that again, not even me. Every project dictates its own vision. Each one of my films has a part of my life going into it. Some parts connect with the audience, others don't. I can't remake Hum …Aapke Hain Koun because that part of my life is over. It's never thought of. It just happens. I've always gone by instinct."
Will Salman and Sooraj come together again? "Of course! But it has to be a film and a role that allows both of us to go beyond what we have already done. The best thing about Salman is that he isn't afraid to experiment on screen. After Main Prem Ki Deewani Hoon, I was going through a period of creative uncertainty. I had ideas for five films with Salman. When I narrated them to him he liked some of them. But all the ideas were in gestation. Maine Pyar Kiya, Hum… Aapke Hain Kaun and Hum Saath Saath Hain were subjects chosen by my father, Main Prem Ki Deewani Hoon was chosen by me. Now you know why I trust my father's judgement."
It's interesting how Hum…Aapke Hain Koun was conceived. After Maine Pyar Kiya, Sooraj Barjatya and Salman Khan decided they would come together for another love story, this time a full-blown musical with 14 songs. Salman was not sure if that would work. Initially when the film opened audiences complained about its length. So two of the songs were removed. But when the film went on to become the biggest box office hit in the history of Hindi cinema, the two edited songs 'Chocolate Lime Juice' and 'Mujhse Juda Hokar' were restored on public demand.
Lata Mangeshkar whose voice is the soul of Hum Aapke Hain Koun, recorded 10 songs in 4 days, as she had to leave the country for a concert tour. She recalls Sooraj Barjatya being part of every recording. "He knew exactly where and how he wanted the songs. He had the music mapped in his mind," she remembers. One reason why Hum Saath Saath Hain, the follow-up to Hum Aapke Hain Koun flopped is because Lataji's voice was missing.
Sooraj and Salman have done 4 films together. Sooraj represents everything that is good kind and humane in Salman. From the time they made their debut as leading man and director in Maine Pyar Kiya, they've shared a very spiritual relationship. Although they're the same age, Sooraj looks up to Soorajji. Their friendship struck a rough patch during Hum Saath Saath Hain (when the black buck incident happened). But that's in the past now. Today Salman is closer to Sooraj and his family than ever before
Sooraj feels obligated to make happy films. "I feel as a filmmaker it's my duty to give audiences hope. Even today when I sit through Hrishikesh Mukherjee's film, I feel happy."
Also Read: "Working with Sooraj Barjatya on the sets of Uunchai is like me going back to school" – says Parineeti Chopra
BOLLYWOOD NEWS - LIVE UPDATES
Catch us for latest Bollywood News, New Bollywood Movies update, Box office collection, New Movies Release , Bollywood News Hindi, Entertainment News, Bollywood Live News Today & upcoming movies 2022 and stay updated with latest hindi movies only on Bollywood Hungama.