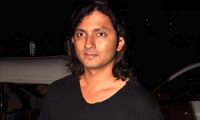 Shirish Kunder is deeply hurt, and that has nothing to do with the physical abuse he went through the hands of Shah Rukh Khan on Sunday night. Admitting that things weren't all too well between him and Shah Rukh for last few years now, his disappointment comes from the fact that the Khan chose to get into a physical brawl with him when the battle, if at all it can be called one, could have been continued with words.


Says a source close to Shirish, "Fair enough, so he did share his views around Ra.One on its release. He didn't like the movie and he said so. But then later he also liked Don 2 and openly acknowledged that as well. Where is the personal enmity coming into picture here? As an independent viewer, he has all the right to share his pleasure or displeasure at a movie being made. However for people to start hitting around is taking things way too far."


He also feels that it is rather impractical to start hauling up those who don't like your films. "In a TV show Shah Rukh had said that he wished ill luck to all those who wrote negative about his Ra.One. Now how is that justified? So many people wrote negative about Tees Maar Khan as well. Some critics were not too kind of Jaan-E-Mann either. That didn't mean that if Shirish met them at a party or a social do, he started challenging them for what they wrote. It is a democratic country and films and cricket are two such things that everyone has an opinion about. You say, you move on, you forget; you don't start getting physical", the source adds.


Shell shocked with the incidents of the night gone by, Shirish was expectedly jittery once slap-gate incident started picking up heat. Says Shirish, "Frankly, this is hardly the kind of attention that I want. In fact I am wary of any kind of attention, be it for something as wrong as this which was completely unprovoked or even something good for which I may have been responsible. I like to keep a low profile and Sunday's late night party was one of those rare instances when I actually attended a gathering."


He wants to leave the incident behind though. "Everyone knows what really happened at the party; it isn't a hidden fact at all. Of course it was ugly and I was quite shaken up with what happened. When someone attacks you from behind and comes prepared with a set of bodyguards to protect his own self, you don't really have a choice, do you? All I feel is that if at all there was so much pent up anger in him, he could have gone verbal. Getting physical hasn't reflected well on either of us."
Watch Video: SRK-Shirish: Thappad ki Goonj!