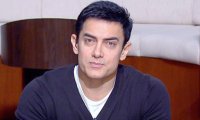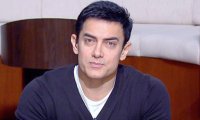 By now, we have expected Satyamev Jayate to showcase the most shocking and unheard of cases. In that context, the fifth episode of Satyamev Jayate might seem to be slightly disappointing for many. Also, a complete picture wasn't presented, as done in the previous episodes. Yet, the fifth episode surely had its moments.


The episode dealt with the burning and known issue of honour killings, whereby people are killed only because they dared to love. A couple on the run shared the horrors they faced while a mother, whose son was killed and his murder was presented as suicide, narrated her shocking story. In both the cases, the girl and the boy belonged to different religion. However, there are cases where the lovers are killed or threatened in spite of belonging to the same religion and village. Reason? They belong to the same 'gotra'! Yes, the very infamous killings of khap panchayats too were touched upon in the show. Aamir Khan and team hit the nail on head by talking about the most shocking and known khap killing - the case of Manoj and Babli. You might have read about it in newspapers or online and even seen it in the first story of Love Sex Aur Dhokha, but it's when you hear the ruthlessness by which the lovers were killed that you realize that India is not progressing as believed! What is wrong with our countrymen? Same-gotra weddings have its share of minuses, as argued by khap panchayat members. But is murder and threat the only solution to explain the youngsters? Surely, there's no justification behind these killings and other means that have been resorted to, to stop such weddings.


Aamir then did the unthinkable - invited members of a khap panchayat in Haryana to present their side of the story. Obviously, they refused to admit that khap panchayat has ever given murder as punishment. It would have been foolhardy on their part to accept that such horrors are rampant in their region, on national television. Aamir excellently questioned the legitimacy of khaps when he exposed that members of the panchayat are unelected and usually the senior most and 'smart' villagers constitute the panchayat! Also, they are not legally authorized to even oust a person from the village. Why doesn't police or government take action against them? Because policemen too come from those areas and have a similar mindset while government refrains because of vote bank politics. Meanwhile, countless Manoj's and Babli's get killed while hundreds of Lokendra Singh's and Fehmeeda Mansuri's are running from one city to another in order to survive. So unfortunate.


One wished that the episode had given a more comprehensive picture of the issue. Most of the cases had the boy and girl marrying secretly without informing their parents. In fact, parents didn't even know that their child was in love. Naturally, the parents are going to be livid when they find out that their son/daughter took such a huge step without their consultation or advice. Thankfully, Aamir did speak about the same, but as his parting note. The episode had its glitches but made an impact nevertheless.


The show ends on a cute note with the arrival of Sanjay Sachdev, founder of Love Commando, an organization which rescues and helps lovers-on-the-run. Mr. Sachdev advised all elders to respect the emotion of love which was a treat to watch! The song 'Ghar Yaad Aata Hai Mujhe', sung by Sona Mahapatra, paid a befitting tribute to the lovebirds - the real-life Ishaqzaade's.


Watch the video: Satyamev Jayate: Is Love a Crime? (Episode 5)