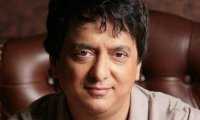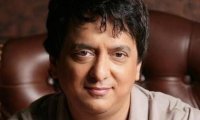 In an industry that runs on pleasant coincidences and superstitions, arrival of a winning combination is always welcome. Akshay Kumar and the two Sajids in his life - Khan and Nadiadwala - aren't untouched by these factors either. While a lot is being read into their decision to prepone the release of Housefull 2 from June to April this year so that Salman Khan's Ek Tha Tiger can have a clean run, the fact also remains that for the trio, it is a win-win situation out there.


"Decision to arrive in the month of April and that too in the weekend leading to IPL was much thought of instead of being a knee jerk reaction", says a source close to the film, "Housefull had released in April last year and was a huge success. In fact it stays on to be the biggest ever grosser of all involved, whether it is Akshay Kumar, Sajid Khan or Sajid Nadiadwala. Now Housefull 2 would be arriving exactly two years after Housefull in April 2012. The trio believes that this should not just prove to be lucky for them but also cement the place for Housefull franchise as a 'once every two year' phenomenon."


If at all this ploy works, it would be an excellent position for the trio to be in since as of now the slot of April is left wide open every year since no big film dares to open around this time period when IPL is being played. Also, decision to arrive on an alternate April would only help the film establish itself as a commodity, just is the case with films coming from Shah Rukh Khan, Salman Khan, Aamir Khan and Ajay Devgn.


"Diwali is generally reserved for either Shah Rukh Khan or Ajay Devgn. Eid is Salman Khan's territory while Aamir Khan always likes to come during Christmas", says a trade observer, "Amongst the top actors, only Akshay Kumar was waiting to catch hold of a regular slot for him. Now with Housefull team of Sajid Khan and Sajid Nadiadwala, he could well be arriving every alternate year around the same time."


Though it would be too early to say whether 2014, 2016 and years to come would also mark an arrival of yet another Housefull instalment, the makers have pretty much made a pact amongst themselves that there would be a definite combined offering from them every second year for sure.


"In fact we do have an idea already in place for Housefull 3 and I won't deny the possibility of bringing it in April 2014. However, one thing is for sure that this time period has caught our fancy", says Sajid Khan, "It wasn't planned originally to bring Housefull 2 next April. Still, now that we have finalised plans, it is about time we consolidate our position further. In any case our films are meant to be out and out family entertainers and what better way to bring audience inside theatres soon after completion of school examinations than to offer them a laugh riot every second April at the least."