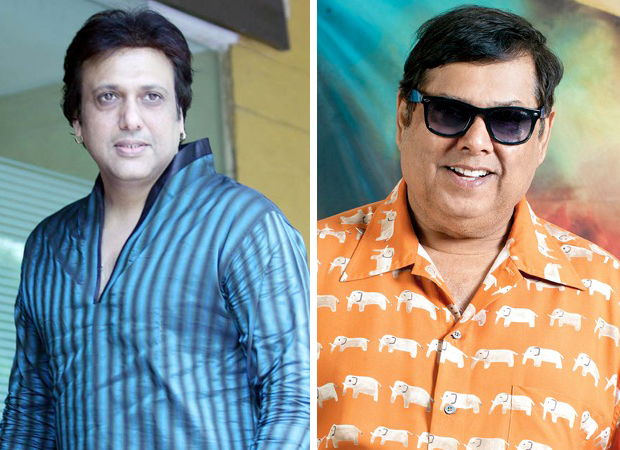 Govinda was one of the top actors of his time. The late 80s and early 90s, Govinda was every producer's choice as he would give back to back hits. Filmmaker David Dhawan and Govinda were the dynamic duo who went on to work together in 17 movies including Swarg (1990), Shola Aur Shabnam (1992), Aankhen (1993), Raja Babu (1994), Coolie No. 1 (1995),  Banarasi Babu (1997), Hero No. 1 (1997), Bade Miyan Chote Miyan (1998), Haseena Maan Jaayegi (1999), Jodi No.1 and many more.
But, soon their relationship hit a rough patch and they stopped talking to each other. According to Govinda, David did not stand by him when he was going through a tough phase. As Govinda is coming back to the big screen as a lead actor in Aa Gaya Hero, he is not holding back his feelings about David Dhawan.
During the promotions of his upcoming film, Govinda recalled about his spat with the director. He said that he had done 17 films with David Dhawan. So, when he had asked David to make the 18th film with him, David took his subject and titled it Chashme Baddoor and cast Rishi Kapoor in it. When he was not cast as the lead actor, Govinda had asked David to put him in a guest appearance which eventually did not happen. After that incident, he did not meet David for some years. He kept requesting David to have least one shot of him in the film so that it could have been his18th film with him. But, he had no idea what he had in his mind.
Govinda also talked about how Varun Dhawan is called the next Govinda as the young actor has been picking all genre films and has given back to back hits. To this, he said that how can Varun be like him. He added that to become Govinda, Varun needed to be innocent, uneducated and a poor village boy. Varun was already a son of a director when he entered Bollywood. He also reminded people that in the last six years, Varun had not done more than two films with his father, whereas Govinda had done 17 films with his father.
David Dhawan and Varun Dhawan have not yet commented on Govinda's shocking statements.