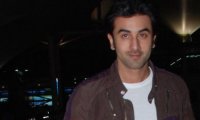 Shah Rukh Khan is an intelligent man. He is bringing the West to Bollywood rather than turning out to be a Bollywood export himself. In a career spanning two decades, it is difficult to believe that he wouldn't have been approached by the West to be a part of their assignments. I am purposely leaving out keywords like 'Hollywood', 'main lead' and 'big budget commercial extravaganza'. Reason being that every offer from the West doesn't necessarily derive from Hollywood, requires a Bollywood actor to play a central protagonist or has a huge studio backing for a global release.


So coming back to the original topic of conversation, it is but obvious that just like Salman Khan (Marigold), even Shah Rukh Khan must have seen some tempting and not so tempting offers coming his way. However, he chose to stay away and rather than doing something in their territory, he decided to play on in the home ground and get his own sci-fi/ superhero film rolling - Ra.One.


However, there are actors who haven't hidden their desire to be a part of cinema being made in the West. In this week's 'Reflections', let's see if the big Hollywood dream is indeed a reality for our Bollywood superstars? Or are we good enough mainly to play
supporting roles in their films and wait for at least a generation or two to pass by before West actually ropes in our 'desi talent' and feature them in quintessential Hollywood projects.


I have a dream

Till about a couple of years back, there were definitely a few actors at the least who were inspired enough to try their luck in the West. In fact when Kites was being conceptualised, it was supposed to be a vehicle for Hrithik Roshan to carry him all the way into Hollywood studios. An international name was roped in as the leading lady (Barbara Mori) and a quicker 'Western sensibility suiting' cut was also readied to cater to
the Western sensibilities.


However, the dream didn't quite prove to be beautiful enough as Kites came down, hence bringing with it the hope that the country had about seeing Hrithik in a Hollywood project. Well, at least as of now.


A few years back Salman too was fascinated about working on a project being devised in the West. However, as it happens in most of such assignments, Marigold too had a setting which was in India, which meant that the only distinguishing factor for Salman was to be instructed by a director who belonged to a foreign land. There wasn't anything Western about Marigold in any case and a disastrous box office outcome meant that Salman was happier doing a Wanted or a Dabangg which was more suited for his loyal 'desi' audience.



The ones who never quite bit the bait
Starting from Amitabh Bachchan to Shah Rukh Khan, Aamir Khan and Akshay Kumar in recent times, none of the actors with over 20 years of working experience and continuing to play lead roles despite such body of work behind them, have ever been known for getting tempted by any 'phoren' offers. For someone like Amitabh Bachchan who has been working for over 40 years, it can well be expected that he would have been approached by the West. However, one can only believe that perhaps the offers weren't on the same level that suited the on-screen persona of Big B. This also means that the 'bigness' quotient wasn't that voluminous enough to make Bachchan Sr. drop his assignments in our dear old Bollywood and rush towards the West for that share of attention.


In fact if someone who has come closest to international recognition, it has been Aamir Khan who has enjoyed two of his films being the official entrants for Oscars with one of them (Lagaan) even making it to the Top-5. With the kind of lobbying which is required at that platform, it is impossible to believe that Aamir wouldn't have hob nobbed with the movers and shakers there. Still, he stayed put in his own land and continued to mix masala (Ghajini) with realism (Taare Zameen Par) while ensuring that he continued to
enjoy making films, whether big (3 Idiots) or small (Peepli Live) in his own land.


Akshay Kumar could well be visualised as someone who could have fitted into a Rush Hour kind of a project with men from different nationalities pairing up for an action adventure drama. However, he too resisted the temptation and when it came to broadening his horizons, he decided to turn producer himself by giving his name to an Indo-Canadian venture Break Away, an English-Punjabi film.


Top ladies haven't been excited either
Whether it is the beauties from the past (Sridevi, Madhur Dixit) or glam brigade from the present (Kareena Kapoor, Priyanka Chopra), Bollywood heroines have traditionally stayed away from the arc lights of the West. One wonders whether it is the shyness factor (nudity is something which is a part of the game rather an exception) or the general lack of interest within the West when it comes to our own dream queens but the fact remains that there has hardly been any buzz around any of the top actresses being approached
for a role in Hollywood flicks.


Of course the sole name that stands out is Aishwarya Rai who has been a part of around half a dozen projects from the West. However, while most of them have been set in an Indian milieu (Provoked, Mistress of Spices, Bride & Prejudice) and have hardly done anything worthwhile either nationally or internationally, even the ones which have been quintessentially West (The Pink Panther 2, The Last Legion) have been far away from being impressive.



The attempts that misfired
A few leading ladies have caught the attention of the filmmakers from abroad but then what unfolded on screen has been far from being impressive. Mallika Sherawat's eight minutes of fame in Jackie Chan's The Myth went unnoticed despite a 'blink-and-you-would-miss' topless scene as the film failed at the box office. Celina Jaitly did a New Zealand project Love Has No Language but the film hardly reached out to the audience.


Very recently Mallika tried to bring international cinema to India with Hisss but then results were so disastrous that one is tempted to request her to leave such stories back there in West itself. In fact all through the last couple of years when the film was being made, Hisss was said to be THE Hollywood project for Mallika. However, its overall execution was tackier than the early 80s horror films being made in our very own industry.


Now that she would be seen in another project from the West, Politics of Love, one hopes that there is something worthwhile for Bollywood followers to cheer about.


Some of them are doing just fine
Not that Bollywood actors don't have presence in the West. However, as is a known and acceptable fact, most of these appearances are for supporting characters. So whether it is Om Puri from the past or Irrfan Khan from today, the lead roles are still eluding them. And when an Anil Kapoor does actually manage a Mission Impossible instalment, there is a bit of cynicism that comes which leads one to speculate if the presence of a veteran and ever so reliable actor like him will indeed be justified in the Tom Cruise starrer.


The future doesn't promise much either
Looking at the manner in which Bollywood actors continue to be ignored by the West when it comes to principal roles, one can only wonder if there ever would be a quintessential Western project designed that would have an Indian actor playing a lead role. Yes, there were talks about Shah Rukh Khan pairing up with Leanardo DiCaprio for a film titled Xtrme City which would have a Martin Scorsese association to it. Still, one waits for it to actually go on floors.


As for the younger lot, they are yet to prove their credentials as being Mr./Miss Reliable on a consistent note in Bollywood itself. In the times where only the 40 plus men (Shah Rukh Khan, Aamir Khan, Salman Khan, Akshay Kumar, Ajay Devgn, Saif Ali Khan) along with Hrithik Roshan (in late 30s) are actually ruling the industry, it is actually a disturbing sight to see that amongst the younger lot, there are hardly any names which
entice much confidence amongst Bollywood filmmakers itself, let aside the makers from the West.



With Shahid Kapoor, Ranbir Kapoor, Abhishek Bachchan, Imran Khan, Emraan Hashmi, Arjun Rampal, John Abraham, Vivek Oberoi and Neil Nitin Mukesh as the only other recognizable names that instantly come to mind, it is not quite a picture perfect state that for the possibility of an export happening to West soon. With half of them struggling to establish a base in their own home territory first, it is still quite sometime away before
industry can stand up and vouch for an actor to make a mark internationally.


Perhaps just one generation won't be good enough to create a worthy successor that comes with export value. Maybe we need two generations to pass by.


Will the grandson of Ranbir, Shahid or Abhishek turn out to be that worthy export?
BOLLYWOOD NEWS
Catch us for latest Bollywood News, New Bollywood Movies update, Box office collection, New Movies Release , Bollywood News Hindi, Entertainment News, Bollywood News Today & upcoming movies 2020 and stay updated with latest hindi movies only on Bollywood Hungama.