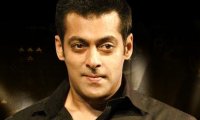 'Kya yeh phir se same-same cheez har picture mein karega?'


That's pretty much the question which is heard near the aisles whenever a talk veers towards Salman Khan. After all the man has brought back 'masala' into the vogue and how. With Wanted and Dabangg being huge money spinners and Ready all set to lead to a hat trick, there is no doubt that the man has won over the masses in a big way. However, an overdose of anything is not quite a favourable option for any and every superstar. No wonder, even hardcore fans of Salman are expected to ask for that 'something different' from him after a while.


The going is good for Salman as of now and the way things stand today, it would be till end of year at the least with Bodyguard all set to be a huge success as well. But what after that? Is there a game plan that Salman has in mind?


Though the man sounds ever so casual in his conversations around his career, can one truly believe that in his own personal space too he is as casual? Or is there a master-planner at work which doesn't talk but delivers? And that too without making much ado? Will the two decade plus experience come in handy for Salman and will he strike with something totally different well before one would actually see it coming? Or will he just flow by tide and change only when he is thrown in a precarious situation?


Let's discuss in this week's 'Reflections'.


Not quite selective


He started off with a blockbuster (Maine Pyaar Kiya) and his last film was one as well (Dabangg). However, one thing that has remained consistent in Salman's 22 years long career is 'not being over selective' when it comes to the choice of his films. He may deliver a huge hit but that won't necessarily make him wait for only the best of the best to come his way next. Unlike an Aamir or a Shah Rukh who have at least in the decade gone by become choosy with their assignments, Salman has gained more from numbers. At times he may have everything fall in place, hence resulting in back to back successes. On the other hand, at times he would have had to wait for a while before something big happened all by itself.


Never underestimate this Khan


This is the reason why the phrase 'never underestimate me' is pretty much the middle name of Salman Khan. Even his worst detractors and the closest competitors would agree that Salman can strike anytime, from anywhere and against anyone. He may be totally down and out and one may believe that his next would be yet another routine flick. However, what may happen is something totally on the contrary with an underdog turning out to be a brutal killer. This happened last with Wanted which not many gave a chance before it's release because a) it took quite some time to be made and b) it came after a series of duds in Yuvvraaj, Heroes, God Tussi Great Ho, Saawariya and Marigold: An Adventure In India.


This wasn't the first time when it had happened. Before the promos of another delayed film of his, Partner, had started making an impression, his last success was two years back in No Entry. The list of flops that filled in this time period, Salaam-E-Ishq, Baabul, Jaan-E-Mann, Shaadi Karke Phas Gaya Yaar, Saawan - The Love Season and Kyon Ki was something that Salman would want to erase pronto from his filmography.


This Khan made some bad decisions too


There was a time during the late 90s and early 00s when Salman was doing majority of films where he looked the same, acted in the same way and romanced the same set of heroines. Karisma Kapoor, Rani Mukerjee and Preity Zinta were the hot favourites in that era and Salman was obviously signing most films with them. Not all of them struck gold though as films like Dil Ne Jise Apna Kahaa, Yeh Hai Jalwa, Kahi Pyaar Na Ho Jaaye, Chal Mere Bhai, Hello Brother as well as Jaanam Samjha Karo flopped one after another.


It was the same old Salman that one saw on screen. The one who could well have given Jumping Jack Jeetendra a complex when it came to wisecracks on screen. There was nothing new about what he did, his songs and dances looked the same, his characterisation was such that he could have walked from one set of a film to another and no one would have noticed. Even in Biwi No. 1 or Maine Pyaar Kyun Kiya he was 'being Salman Khan' and except for the penultimate reels of Hum Dil De Chuke Sanam, the story was no different.


Yes, this was the time when he was doing a lot of films for friends and family and the script power went for a toss. However this is when he decided to experiment. Just when everyone gave up on Salman Khan, he struck (and how) with Tere Naam. This film was perhaps his first attempt at going totally massy and though the film wasn't a huge success theatrically, today it has gained a cult status amidst his fan base.


That was one of the many instances of Salman power which was up for display at the time when one least suspected it.


There have been many other examples


No one even knew that there was a film called Bandhan being made till a month before it's release. Many wrote it off a week prior to the D-day while critics were unanimous in terming it as an unmitigated disaster on the first Friday. What happened was just the opposite. This small unassuming film turned out to be one of the biggest profit makers of the year. Today it may have been well forgotten and is not even a hot favourite on satellite or home video. But somehow the charm of seeing Salman Khan extracting a knife out of his bare body was a good enough reason for masses to check it out.


Ditto was the case with Hum Aapke Hain Kaun which came after six consecutive duds like Dil Tera Ashiq, Chandramukhi, Nishchay, Jagruti, Ek Ladka Ek Ladki and Suryavanshi. The man had been written off by one and all but the film went on to join the list of all time blockbusters.


What does that prove?


Success of films belonging to diverse genres like Hum Aapke Hain Kaun (family social), Bandhan (action drama), Tere Naam (romantic musical tragedy), No Entry (out and out comedy) and Wanted (out and out action thriller) proves that Salman is not quite keeping his eyes closed when it comes to shifting genres as the need arises. He may decide to pick up a genre that suits him best at one stage of his career but he knows where to drop the ball and move on to another court.


Of course there have been instances of faux pas in the past where he has held on to the ball for wee bit longer and as a result of which he has suffered as well. But as has been mentioned earlier, in today's time he is not waiting forever to keep his eyes on the other court.


Rest assured, he knew that post Dabangg the need of the hour was to pick up assignments like Ready and Bodyguard that went well with his current image and fetched him the best results. However, he has also been smart enough to realise that from 2012 onwards he needs to have a different set of films against his name. And if one thought that he may be stepping into multiple assignments post Dabangg then (thankfully) that hasn't happened either with Salman clearly declaring that favours for friends was definitely out of question.


Thank goodness for that as the first step in this direction has been to make peace with Yash Raj Films by consenting to do their Ek Tha Tiger. In addition to that he also has Sajid Nadiadwala's Kick in hand with which he gets into the Dhoom territory. Not to forget his Sher Khan where 3D technology will come into play as well.


The final word


No wonder, there is something really behind a casual demeanour that gets hit by something spectacular indeed that makes Salman shrug away his slumber and strive for some reinvention. It's as simple as that; behind that facade of 'care a damn attitude', there is this sleeping lion that suddenly wakes up in the middle of the night and creates all the mayhem. And says, 'Beware'!
BOLLYWOOD NEWS
Catch us for latest Bollywood News, New Bollywood Movies update, Box office collection, New Movies Release , Bollywood News Hindi, Entertainment News, Bollywood News Today & upcoming movies 2020 and stay updated with latest hindi movies only on Bollywood Hungama.