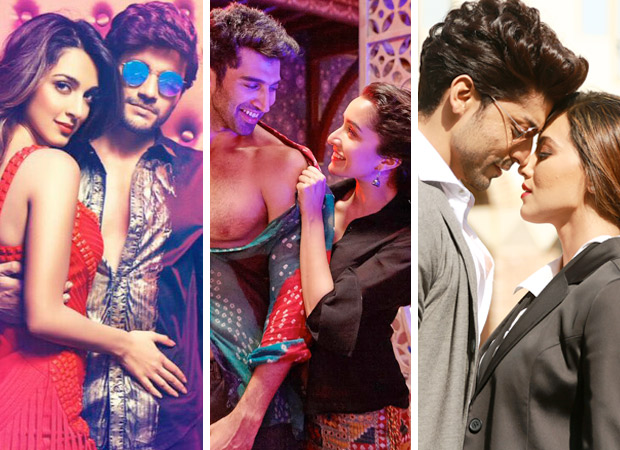 Some weeks ago, this writer discussed unusually good or the best re-creations. Now it's time to turn 180 degrees and look at the worst.
Today, almost every other film proudly flaunts a re-creation (no more restricted to jut film tracks). We are limiting this feature to re-creations from movies and in movies.
30 years ago, the then–endemic Jhankaar Beats fad had converted solos to duets and vice-versa, and male songs into female numbers. That too thrives today and we begin our discussion on the abominable desecrations…Oops! We mean Re-Creations!...with a massive example of one of the films that began it all, chronologically.
Ill-begun is lots undone
And that was the asinine score of Dil Vil Pyaar Vyar (2002), a no-brainer posing as a new-age pic. This was a heavy double blow to the legendary late R.D. Burman. First, 12 of his creations were duly massacred, that too by one of his right-hands, Babloo Chakravorty—to become the complete score of this movie. Second, this film was titled after a Laxmikant-Pyarelal chartbuster from Shagird when they could have well got any 13th RD aka Pancham track as a film title, given its vague content!
We used the term 'massacred'—and that's a mild one, believe us. For starters, Pancham's Kati Patang Kishore Kumar classic, 'Yeh Jo Mohabbat Hai' was sung by three (!) male singers, with the lyrics intact. Thus, the narrative graph that came when one soul was expressing his feelings in a state of inebriation was destroyed! Kishore's 'Kehna Hai' (Padosan) was converted into a duet, again with lyrics unchanged!
What's more, random nuances expressed by 'kind-of-Kishore' voices (Abhijeet, Kumar Sanu, Babul Supriyo, Shaan and even Hariharan!) did as much disservice to the late legend as to these talented young names, with much the same happening with four seasoned, and one upcoming voice among the females inplace of Lata Mangeshkar and Asha Bhosle.
And the visuals?—Ahh, that's where it hurt most here! Poor Anand Bakshi, Majrooh Sultanpuri and Rajendra Krishan had the very essence of their talents, where writing a song meant tailoring it to all aspects of a situation, blown up to smithereens.  Luckily, none were around to endure these assaults, but Gulzar was not so lucky, if he has watched what happened to 'Tere Bina Zindagi Se' (Aandhi), a song he had himself also directed and visually conceived, on screen! And when we watched 'Yaadon Ki Baraat' sung by multiple actors in one voice, from Sanjay Suri to Satish Shah to Gulshan Grover, we felt like tearing hair—preferably the perpetrators', if not ours!
Next up was a similar example in an even more blatant R.D. Burman tribute, this time in the story—the 2003 Jhankaar Beats. A remix of Kishore Kumar's 'Hamein Tumse Pyar Kitna' (Kudrat) was decomposed…Oops!... recomposed… as a male duet of sorts with Kishore's son Amit Kumar with a small part by KK (who interestingly shares Kishore-da's initials!).
Watch the song and you will know how this soft classic was converted into a hysterical on-stage band recital, with some unimaginatively horrifying chorus added to pollute the composition further. Buzz is that, at a party, Amit raised a toast to a scribe who told him that it was a horrible track!
Another area of attack on an original, of course, is in the zone of pronunciation. Not only do many present-day crooners (and music makers and everyone associated with the film) pay no attention to this area, but with everyone after "novelty in vocal texture" the pits is the limit.
This was experienced in two different tracks in the same film, Shaitan (2011), both deconstructed by Mikey McCleary. Mikey has made a career out of doing such things even outside movies as singles and albums, where under the license of pop tributes, the worst musical excesses can be perpetrated. But they can be explained, if not excused, there!
What made us furious was the way two classics, Laxmikant-Pyarelal's 'Hawa Hawaii' (Mr, India) and S.D. Burman's 'Khoya Khoya Chand' (Kala Bazaar) were mutilated beyond repair, in a film, by the reprehensible team behind the movie!
Both songs were rendered by Suman Shridhar, who has made it her business to deliberately revel in atrocious diction, so terrible, in fact, that within the same song, the same phonetic syllable can be indifferently pronounced in totally different ways!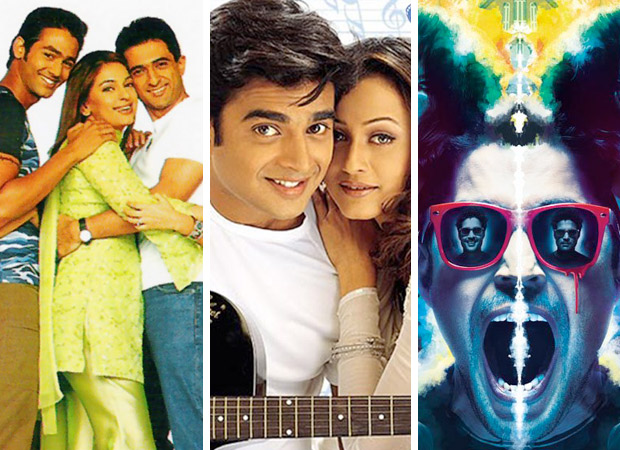 As for Javed Akhtar's cute and situational verse for Sridevi, and Shailendra's ace work for a moonily romantic Dev Anand, the filming was totally incongruous with the lyrics. Imagine youngsters running for their lives from gunmen across walls and terraces, with Suman hollering between gunshots. Clearly, film director Bejoy Nambiar nebver felt the need to heed the meanings in the lyrics, the atmosphere paramount in the two original melodies and even the fact that the Kala Bazaar song was a male solo by Mohammed Rafi!
To Suman Shridhar also goes the dubious honour of assassinating another gem, Shankar-Jaikishan's 'Yeh Mera Deewanapan Hai' (Yahudi) in not one, but two films—The Namesake (2006) and Anjaana Anjaani (2010). Lyricist Shailendra and the music duo, apart from singer Mukesh, would have turned somersaults in their graves had they heard the 'singer' belt out the lyrics with unbelievably bad diction, in staccato and off-key sentences bereft of a drop of emotion or even a thought on what the words mean!
'Modern' Re-Creations
By these terrible standards, the normal re-creations are, ironically, actually less intolerable. Udit Narayan 'gladly' returns to sing another avatar of his 'Tu Cheez Badi Hai Mast Mast' (originally from Viju Shah in Mohra) in the recent Machine. His co-singer Kavita Krishnamurthi Subramaniam is replaced by a nasal Nehe Kakkar, and if we include this song here, it is only to show that a terrific song can lose all its impact with senseless sound-oriented and orchestral gimmicks, frenzied beats and nonsensical add-on lyrics, and can add nothing to the film.
Removing the soul from the lyrics and melody (that were integrated for a superbly conceived situation by talented geniuses) and converting it into a purely physical (as in sex-oriented) exercise also does not do any good. The way the Kalyanji-Anandji-lyricist Rajendra Krishan sparkler 'Pal Pal Dil Ke Paas' (Blackmail) was dismembered was clear in the erotic 'thriller' Wajah Tum Ho. All things poetic were replaced by all things brazen in this misadventure.
Similarly, the oh-so-sensuous streak of R.D. Burman's 'Dum Maro Dum' from the 1972 Hare Rama Hare Krishna was nullified completely by the overtly 'sexy' Deepika Padukone cameo in the 2011 Dum Maaro Dum—note how even the film was titled from it, for want of a better name to a reasonably decent drug-based crime drama. Deepika flaunting her body in close-ups just could not match the unforgettable visuals of a mini-skirted Zeenat gyrating to the other standout aspect of the original classic that went missing here—Anand Bakshi's hard-hitting lyrics.
And though the situation shown did have some parallels, the OK Jaanu re-creation of Bombay (1995)'s hit 'Hamma Hamma' was 'physical' seemingly just for the sake of it. The skilled grace of the dance group, as well as the dignified naughtiness seen in the original visuals, were both replaced with brazen and almost titillating sequences in the newer film.
Last, but by no means the least, is the latest re-creation, Noor's 'Gulabi 2.0' taken from the R.D. Burman-Anand Bakshi-Mohammed Rafi original from The Train (1970). As we watch the frenzied, typically 'today' and irrelevant visuals, and note how Tulsi Kumar is screeching out the song with some new portions added by two male singers, we can only squirm.
Is this why the legends of yesteryear (and even later) created such lovelies? To be sacrificed at the unholy altar of a completely unimaginative, fake and typically Western 'tribute' to some creation or creator they or we loved? To ignore the nuances of the words, the compositions and vocals and maim or kill a creation that inspires a long-lasting relationship of reverence for those who jointly created these beauties?
Re-Creations should be like restorations, not defilations.
BOLLYWOOD NEWS
Catch us for latest Bollywood News, New Bollywood Movies update, Box office collection, New Movies Release , Bollywood News Hindi, Entertainment News, Bollywood News Today & upcoming movies 2020 and stay updated with latest hindi movies only on Bollywood Hungama.