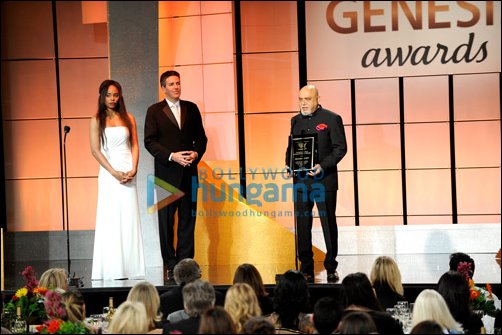 The incredible media guru Pritish Nandy wears several hits. Not too many people know he has been quietly giving shelter to homeless canines for years now. In fact, his friends say, visiting the Nandys' residence is like being in a mellow menagerie. There are pets and homeless dogs inhabiting his residence constantly.


And now, Pritish Nandy has been honoured with the prestigious Humane Society Of The United States' Genesis Award. As he flew to Los Angeles for this surprising honour last week on March 24, little did Pritish Nandy know that he would be honoured alongside living legends of the entertainment and media such as Morgan Freeman and Jill Rappaport.


On his way back from LA after receiving the award, Pritish Nandy said he never expected to be thus honoured for doing what came naturally to him.