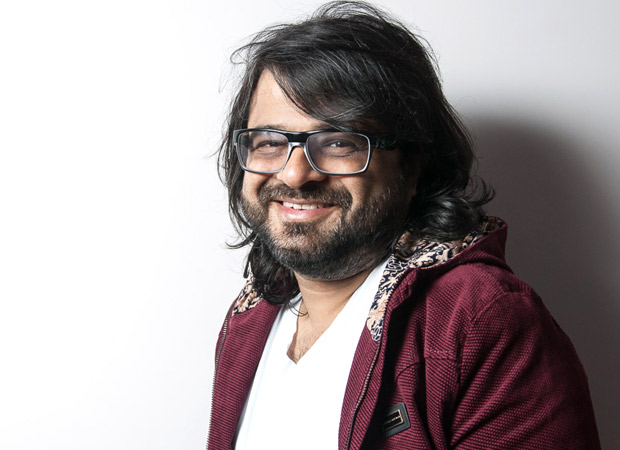 In one stroke, Numero Uno composer Pritam bagged the home productions of all the top three Khans in 2014—in order of release, Salman Khan's Bajrangi Bhaijaan (marking Salman's debut as co-producer with mother Salma also), Shah Rukh Khan's Dilwale (officially produced by wife Gauri) and Aamir Khan's Dangal (with wife Kiran Rao as co-producer).
This was unprecedented—a first, in fact, after Laxmikant-Pyarelal signed films with directors V. Shantaram, Manoj Kumar and Raj Kapoor together in the early '70s and repeated the feat with stars like King Midas Manoj again (Roti Kapada Aur Makaan), the reigning Dharmendra (Pratiggya) and superstar Rajesh Khanna (Roti) in the 1973 to 1974 phase just after doing Raj Kapoor's Bobby with teenage heartthrob Rishi Kapoor.
Salman Khan
Pritam had been under Salman Khan's radar for a good while, even as the actor was endorsing his own protégés Himesh Reshammiya and Sajid-Wajid. But it was with Ready that Pritam entered the Salman fold in 2011. Two probable reasons why Pritam earned respect from Khan were: one, his crediting 'Dhinka Chika' to Devi Sri Prasad only because DSP had composed the tune for the hook, despite composing the rest of the song himself. And two, by obligingly stepping out after one song in the same year's Bodyguard when Salman wanted to use some Himesh Reshammiya compositions in this film.
Pritam was also to do Ek Tha Tiger, but he chose to back out when work had to be prioritized on his other Aditya Chopra movie, Dhoom 3. Said the composer to this writer then, "There was no question of letting Dhoom 3 go—it was my franchise! So I quit the other film." Dhoom was also special to the composer as it was his first signed film as a solo composer after his split with Jeet Gannguly.
But both Kabir Khan, who has been loyal to Pritam since his second film New York, and Salman chose him for Bajrangi Bhaijaan. Coming up now is their next film, Tubelight, a love story between a slow-witted man and a Chinese girl. And a little-known secret is that Pritam was the prime choice also for Sultan, but could not do the films due to reasons well-known within the industry, and not because he was also doing the other wrestling subject, Dangal.
Aamir Khan
Like with Salman, Pritam had a late start with Aamir Khan. In fact, the beginning was the 2013 Dhoom 3, the composer's franchise into which Aamir came in as the principal antagonist in the third instalment. Pritam seems to have impressed the actor, who knows what he is doing and is uber-calculating in his moves as well as his assessment of talent, and Pritam thus came into Dangal.
Shah Rukh Khan
Shah Rukh Khan had for long been an admirer of the gentle, humble and hugely talented composer. He had got him to work on his home productions Billu (2009) and Always Kabhi Kabhi (2010), both of which featured him only in cameos.
As Pritam points out, despite the extended cameos in Billu, and the flop that the film was, each of the many songs filmed on Shah Rukh (playing a superstar) were, however, big hits.
It is a fact that every Red Chillies biggie starring him after these films had Shah Rukh wanting Pritam, but as a star producer who believes in giving his directors the prerogative of choosing the music director, the actor had to let go all such chances for some years. However, on realizing that the music in Chennai Express and Happy New Year had to be padded up with some market-friendly songs from outside gimmicky names like Yo Yo Honey Singh and Dr. Zeus, Shah Rukh finally put his foot down and signed Pritam for Dilwale—and never had cause for regret. Although the film underperformed, the music did not.
Coming up next is his film with Imtiaz Ali, the man who had actually sidelined Pritam after two fabulous scores (Jab We Met, Love Aaj Kal) for A.R. Rahman. For Shah Rukh, if he can help it, it will be only Pritam in his major films.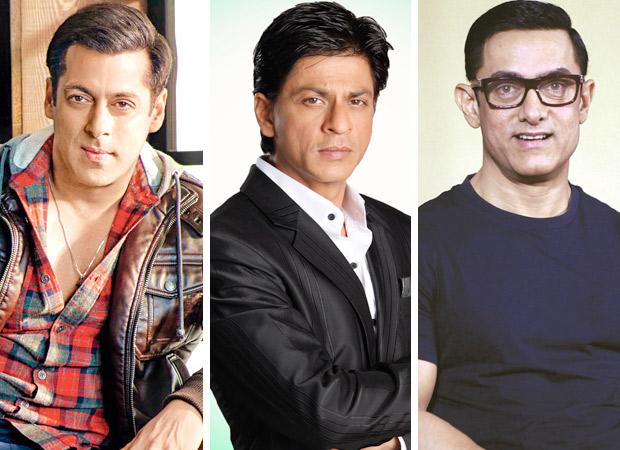 Pritam on the three Khans
Almost verbatim, here is Pritam's take on the Khans: "Aamir is extremely methodical and follows a timeframe, and the film and script to the 'T.' Salman is instinctive. He knows his music, is very clear, and reacts with a 'Yes' or a 'No.' He understands his space of music very well, besides what will suit him and what will run. Shah Rukh loves to work on his music. He will hang around, add his bit, and as a person he spreads so much love. He thinks of the script as well as the commerce and balances both."
Bajrangi Bhaijaan, Dilwale & Dangal—a comparison
And Pritam's shrewd assessment is bang-on, reflecting hugely on how the scores come across to the listener. The least calculated and most organic score is that of Bajrangi Bhaijaan, which therefore is a complete album. The songs lip-synched or otherwise, sit beautifully (as menat to) within the film. Mayur Puri's 'Chicken Kuk-Doo-Koo' is one of the finest lyrics written in recent years, as fluffy as it is full of depth. And to balance fun lyrics like the promo song 'Aaj Ki Party Meri Taraf Se' and 'Selfie Le Le Re', we have the poignant 'Kuch To Bataa Zindagi' and 'Tu Jo Mila'.
Finally, we have the ultra-moving adaptation of a devotional qawwali, 'Bhar Do Jholi'. Pritam has helped change Salman Khan's image monumentally with this score, and we can sense that he is one with Salman's unerring instinct of what will work and what suits him with this album, Pritam has truly understood his space during the time he was changing from masala entertainment to substance. The lyricists on board (Amitabh Bhattacharya, Kausar Munir and Neelesh Misra apart from Mayur) have also put in special efforts.
The music of Dilwale is classically Shah Rukh—larger than life again as in Bajrangi Bhaijaan, but with the romantic softness associated with the star. There is finesse and sophistication as befits the actor who is the top icon for NRIs, and the kind of deep and mass-appeal melody that was last heard in a SRK film only from the actor's old favourites Anu Malik and Jatin-Lalit. We can sense the balance between popular appeal and the glove fit for the situations, especially in songs like 'Man Ma Emosun Jaage' and 'Daayre' as well as the sweeping romantic ardour of 'Gerua' and 'Janam Janam' that lend themselves to cinemascope visuals.
And that great (as against good) music will always be more of heart than mart is shown in the score of Dangal, where we find the same clever Amitabh Bhattacharya of Dilwale pushing the envelope in 'Gilehriyaan' and 'Aisi Dhaakad Hain' and as never before in 'Haanikaarak Bapu' even as Pritam attempts to give the variety Aamir wants within the confines of his perfectly tweaked designer script. Somewhere, we can see how Aamir Khan has planned this album to the last note. And despite the fact that it is one of the better albums of 2016, it is nowhere close to the other two.
Nevertheless, for Pritam, it is a hundred percent score with the three home productions, and we expect the magic to continue, now that he seems to be a fixture in the 'Khan'daan.