South Korean group 2PM member and actor Lee Jun Ho, better known as Jun Ho, has turned 32 today on January 25, 2022. The singer first gained public attention when he won Superstar Survival in 2006 and then signed a contract with JYP Entertainment after winning the contest, placing first out of 6,000 competitors. In 2008, Jun Ho took part in Mnet's Hot Blood Men which follows the extreme training of 13 trainees to become a member of the boy band One Day. However, One Day was split and spawned two boy bands, 2AM and 2PM. Jun Ho debuted with 2PM with their first single '10 Points out of 10 Points'.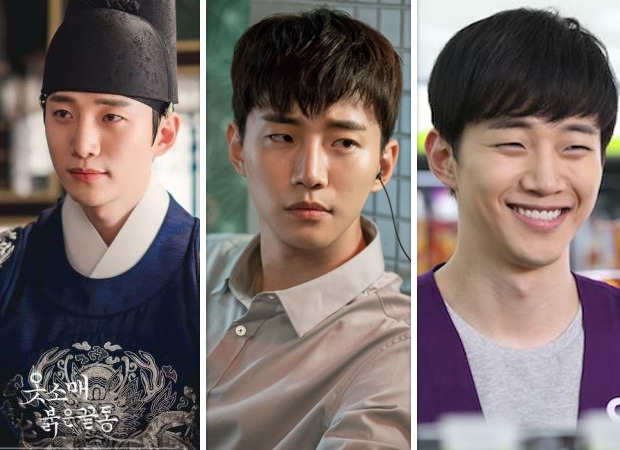 Missing Lee Junho after The Red Sleeve? Here are 7 Korean dramas and movies of 2PM member that exhibit his broad acting range
Lee Junho has been proving his acting skills and leaving strong impression with his performance in various dramas and movies. He made his film debut in the action thriller Cold Eyes, where he impressed viewers for his acting.The film was a success, and broke 4.5 million admissions. With the latest role as Prince Yi San in the hit MBC series The Red Sleeve, turned out to be a huge hit of 2021, won Jun Ho the Top Excellence Award at the 2021 MBC Drama Awards.
The 2PM member's acting roles have all been memorable because of his impressive ability to portray vast characters. Here are the K-dramas and movies where Jun Ho truly shined being the lead of the show:
TWENTY
The 2015 coming-of-age movie Twenty directed by indie director Lee Byung Heon, stars Kim Woo Bin, Lee Junho, and Kang Ha Neul. It is a relatable story of three best friends who are just trying to get by in life. While the personalities of all three characters are different but they are similar at points where they try to figure out what should they do next? The movie not just makes you laugh but also make you think about purpose and life's goals. The bromance and engagement between the three friends makes the story heartwarming.
GOOD MANAGER
The 2017 massive hit office comedy drama GoodManager, directed by Park Jae Bum, starred Nam Goong Min as Kim Sung Ryong, a former accountant for gangs who stumbles into working as the chief of accounting in a big company. He fights to keep the company afloat while meeting friends and enemies along the way. Junho played the role of arrogant director of finances. Jun ho's villainous acting was well received by the audience. Nam Goong Min's quirky character as well as his budding bromance with SeoYool(Lee Junho)became a hot topic, and they even snagged the Best Couple award at the KBS Drama Awards in 2017.
JUST BETWEEN LOVERS
The same year (2017), Junho starred in another drama as Lee Gang Doo, who has been through a lot in his life. He aspired to become a soccer player, but because of an accident at the age of 15, his dreams were crushed. In the years following, Gang Doo spends his days fighting through physical and emotional pain, as he struggles to support his sister, pay back a hefty debt and live frugally. Ha Moon Soo (Won Jin Ah) has also been through some traumatic events in her life, but she has suppressed her memories of them. She focuses all her attention on aspiring to become a successful architect. The two seem like they are completely different, but they form a strange connection. As these people cross paths, they help each other to face their trauma and overcome their pain. Together they move forward and find a new will to live and embrace the future. The story is a little complex yet sweet. Through tragedy and pain, the two find solace in each other.
WOK OF LOVE
The 2018 delicious rom-com stars Junho as Seo Poong, a talented chef who gets fired from his high-end cooking gig at a hotel and ends up working at a Chinese restaurant right across the street. The restaurant is nearing bankruptcy, but Seo Poong takes it upon himself to turn it into a successful restaurant. He is hired by Doo Chil Seong (Jang Hyuk) and becomes the manager.  Dan Sae Woo (Jung Ryeo Won), meaning "sweet shrimp", lives a life of privilege and leisure—she accepted no gifts on her wedding day because her father gave her a check for 300 million won, and she enjoys horseback riding and fencing. Her greatest moment in life happens to coincide with a random bowl of jajangmyun, which leads her to undergo a big change and begin a new life.However, the three work together to make the restaurant successful, they also get entangled in a messy love triangle. The details of the cooking process and seeing various characters indulge in Seo Poong's delicious cuisine will seriously have you hunting down some food just like it. Junho even learned how to cook in real life in order to prepare for the role. In addition to the wonderful food, good amount of bromance between as well as some heart-fluttering romanticscenes definitely makes it worth a watch.
CONFESSION
The 2019 crime series directed by Kim Chul Gyu and Yoon Hyun Gi sees Lee Junho as Choi Do Hyun, who becomes a lawyer in order to help get his father out of death row. When Choi Do Hyun was young, he had a heart disease. He spent most of his childhood in a hospital but miraculously had a chance for a heart transplant. Right after the successful heart transplant surgery, his father gets accused of murder. The thrilling story is intense but captivates viewers until the end. A different side of Lee Junho, can be seen in the series. In thepassionate role, Jun Ho didn't miss to showcase his incredible acting abilities.
HOMME FATALE
The 2019 comedic film of a fusion-historical genre, tells the story of Huh Saek (Lee Junho), Joseon's first male courtesan who has the ability to make any woman fall for him. He meets Hae Won (Jung So Min), a beautiful woman who appears quiet but is very confident and thinks ahead of her time, search for true love together. This historical comedy will definitely tickle your funny bone. The role fits perfectly for Junho as it displays his many charms, entertaining seeing him in a comedic role is not something that can be missed.
THE RED SLEEVE
Adapted from the novel The Sleeve's Red Cuff by Kang Mi Kang, the 2021 historical drama tells the story of an emperor named Yi San (Lee Junho) who falls in love with the court lady Seong Deok Im (Lee Se Young). Despite their differences in class and status, the two engage in a deep romance while trying to fight for their nation.This drama is based on the story of King Jeong Jo, who was a noble and great ruler, and the woman he fell madly in love with.
The stark contrast betweenbeing a ruthless warrior who will protect his people and being a gentle soul who wears his heart on his sleeve, Lee Junho's outdone himself once again showing how versatile of an actor he is.
Also Read: Enjoying Hometown Cha Cha Cha? Here are 7 must-watch Korean dramas of the dimpled-beauty Shin Min Ah
BOLLYWOOD NEWS - LIVE UPDATES
Catch us for latest Bollywood News, New Bollywood Movies update, Box office collection, New Movies Release , Bollywood News Hindi, Entertainment News, Bollywood Live News Today & upcoming movies 2022 and stay updated with latest hindi movies only on Bollywood Hungama.