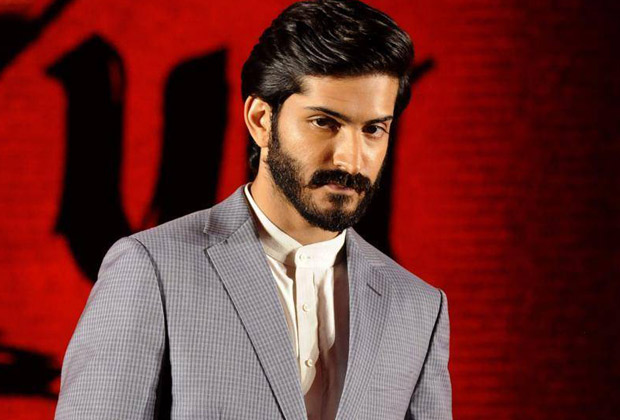 It is happening. It was three years back when Harshvardhan Kapoor nodded in agreement to do Mirzya. Today is the big day when it is all coming down to reality. Years of preparation and months of hard work that has gone into gearing up for his big screen rendezvous, Harshvardhan Kapoor is now awaiting audience response to his debut affair which has none other than Rakeysh Omprakash Mehra at the helm of affairs. Over to the youngster in this exclusive conversation.
Mirzya is as special as it gets, isn't it?
The biggest challenge is to get maximum people get acquainted to the story of Mirza Sahibaan. Few people in the North are familiar with the story, rest of the country is not. This is where Gulzar saab's writing comes in handy. Nobody really writes the way he does. Everything in cinema and filmmaking comes from writing and over the decades, Gulzar saab has written many fantastic screenplays. At the end of the day he has the heart of a poet. We needed a poet to write Mirzya. The story itself has been around for a while and while it is very dynamic and beautiful, it needed a poet to bring it to life. As for the cinematic experience, there is nobody better than Rakeysh Omprakash Mehra to bring it all on the big screen. The visuals are the kind that have been painted together. It is a film that delves into audio-visual element to portray the feelings of the characters. As an actor, I had to feel the film. Moreover, Mirzya is a proper musical with 15 tracks. This includes seven Gulzariyan that take the story forward.
When a legendary story is told, all eyes are on the youngsters enacting the role. That must have been a pressure situation to get into.
In the film I have a proper double role. One character is that of Mirza, a warrior from an undefined era. Another is Aadil who is a Rajasthani boy from 2016. This makes it two films in one affair. There is this whole range of facial characteristics and emotional capabilities that I had to bring into play in these parallel stories. Adil doesn't know Mirza and Mirza doesn't know Adil. Mehra was very keen that I look like the character in the film. I have this presence that he thought would be useful in the film. There is a lot of riding that I have done in the film and there are numerous archery shots too. See, I may not fit into a lot of worlds but the world of Mirzya is the one where my look and persona definitely fits. That's what threw me into the film. Moreover, there is this ridiculous amount of hard work that has gone into the film.
Rakeysh Omprakash Mehra is launching a male lead and heroine for the first time ever. That must be something.
Mehra said that he wanted a very young couple in their early 20s as this is a contemporary story about a couple in this age bracket. He wanted to go for newcomers. After making Rang De Basanti and Bhaag Milkha Bhaag with big stars, he wanted to take up a challenge to work with newcomers. He is a person who relies on instincts. He thought that I am the only guy who would go for this character. He made up his mind even before I had. While I told him that I am not ready to be an actor yet, that answer struck with him. He appreciated that. I needed time to prepare and he allowed me that to be ready for the film.
Guess more than a year went into preparing for Mirzya.
More than that! I was training for 18 months before I started shooting for the film. It would have been impossible for me to do the film without that. I had to gallop and shoot arrows along with that. That skill-set itself takes a lot of time to develop. In regular films you see a shot like that being taken with a cut to the wide shot and then a close up and then a stunt double coming into play. However that's not the kind of film that Mehra makes. He wanted it bring in authenticity to the frames. After preparation, once we started shooting the film then we were through in 90 days itself. You have watched the film and seen it for yourself that the VFX is out of the world. It takes a lot of time to be done. Moreover, the film goes back and forth in time. Then again, Mirzya is a musical and the background score is full of live orchestra. It is an artistic achievement. See, Rakeysh takes 2-3-4 years to make a film. Even Bhansali takes time. A film like Bhavesh Joshi is relatively quicker as you can go to certain locations in Mumbai and shoot in a jiffy.
A film like Mirzya also needs certain emotional investment, right?
Absolutely. The legend of Mirza-Sahibaan is inherently a very emotional story. It has a theme that separates it from other emotional tragedies. The decision that the couple makes to determine their destiny is remarkable. When you are in a situation where you are eloping with your soul-mate, you need to be evolved enough to understand that. So get it right from my emotional investment perspective, there were responsibilities to be able to get there. When you are in a workshops and then on the sets, you have to invest a lot. You need to be ready to break down on demand. You draw from your own experiences. You study the scene and bring your own world and the world of the characters you play on the same platform. It is a long and hard journey, which is akin to coming of age. Methodically and systematically, you have to do a lot of things right. You have to draw emotions from real life experience.
BOLLYWOOD NEWS
Catch us for latest Bollywood News, New Bollywood Movies update, Box office collection, New Movies Release , Bollywood News Hindi, Entertainment News, Bollywood News Today & upcoming movies 2020 and stay updated with latest hindi movies only on Bollywood Hungama.