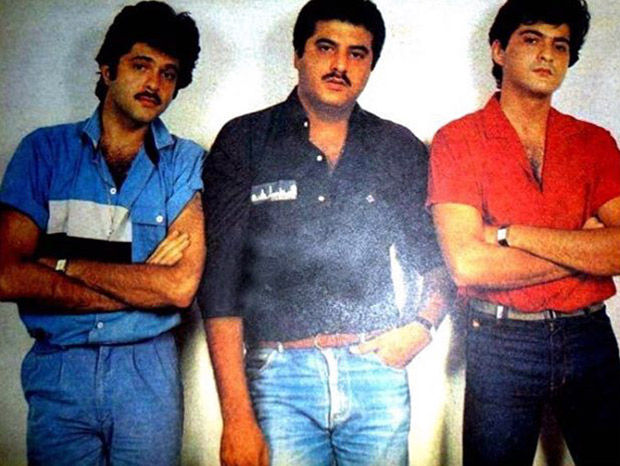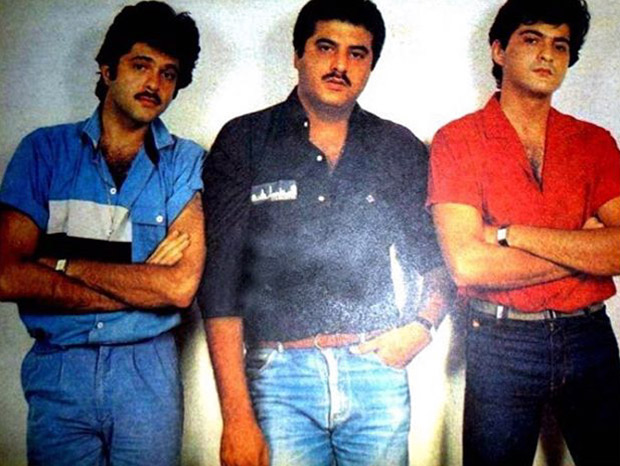 Sonam Kapoor is one such actress who is quite social media friendly. Every other week, Sonam graces her fans with a throwback photo of her or her family members giving them a peek into her glorious life.
However, this time around, Sonam Kapoor has shared a retro photo of the Kapoor clan. She shared an old photo of her dad Anil Kapoor with her uncles, Boney Kapoor and Sanjay Kapoor. It seems that the photo is from the late 80s or early 90s. She captioned the rare photo, "#throwbackthursday Kapoor's in all their glory! @anilskapoor @sanjaykapoor2500 #boneykapoor".
The photo features Anil Kapoor donning a blue shirt and trousers, Boney Kapoor in a black and blue combination and Sanjay Kapoor in a red t-shirt with blue denim. The brothers have definitely have come a long way since their beginning in the industry.
On the work front, while Boney Kapoor has turned producer, Anil Kapoor who too has started his own production house, continues to act in films and has even dabbled with TV series.