As the Marvel Cinematic Universe enters Phase 4, Marvel Studios is making sure to shed the spotlight on the characters that did not get enough screentime in the MCU movies. With many films coming in 2020, thanks to Disney +, Kevin Feige and the team of Marvel Studios are diving into multiple mini-series starting with Anthony Mackie and Sebastian Stan's Falcon and The Winter Soldier. The filming has already begun and new leaked photos from set reveal their snazzy suits.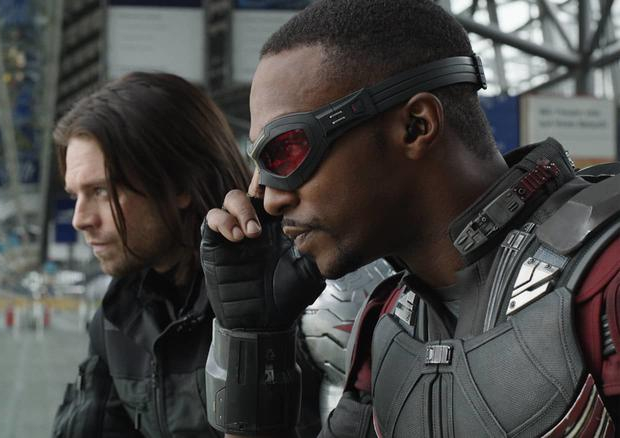 Not just Bucky Barnes/Winter Soldier and Sam Wilson/Falcon will return, Baron Zemo (Daniel Brühl) will reprise his role after his stint in Captain America: Civil War. As per the leaked images, the actor will also suit up this time. Another MCU character returning is Sharon Carter played by Emily VanCamp. While Sebastian and Daniel are somewhat suited in the leaked photos, Anthony is seen in a snazzy suit. Some fans have predicted that this might be an homage to Sam Wilson's past from the comics.
All will be revealed when The Falcon and the Winter Soldier premieres in the later half of 2020. But, before that, Marvel will kick off Phase 4 with Scarlett Johansson's Black Widow which is releasing on May 1. 2020.
???? | Sebastian Stan and Anthony Mackie on set of "The Falcon and The Winter Soldier"! pic.twitter.com/NGnIKmDmn7

— Sebastian Stan Candids (@TheSebNews2) December 23, 2019
Here's the new published set photos of The Falcon and The Winter Soldier. pic.twitter.com/g9rvYT5nyy

— marvel posts (@marvelsdaily) December 18, 2019