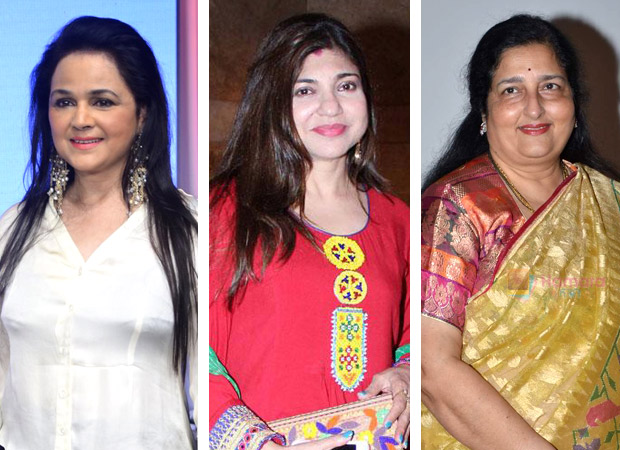 As Pyarelal turns 77 tomorrow, we continue to see how relevant Laxmikant-Pyarelal remain even today. A comprehensive survey of "re-created" songs will show that L-P's songs are as much re-treated as the much-publicized songs composed by their friend and competitor R.D. Burman, and if the latter has a small numerical edge, it is only because in one single film, the 2002 Dil Vil Pyaar Vyar (named, incidentally after L-P's 1967 chartbuster from Shagird!), there were 12 of his songs used as its complete music score!
Sadly, as with most veterans, today's generation knows and savours L-P's songs (re-created or otherwise) but not who the creators were. But in a different way, L-P, who got the best legends to vocalize most of their songs, nevertheless contributed so much to film music in giving us successful new vocal talent that is relevant even today.
Here's looking at the best from a slightly larger list:
Alisha Chinoy: Technically, she was discovered by Bappi Lahiri so far as films were concerned, but her career really took off after the 1987 L-P cult number 'Kaate Nahin Kat-Te' from Mr India.
Alka Yagnik: Groomed in film playback by Kalyanji-Anandji, who also groomed L-P themselves, she took off only with the top hits of 1988, L-P's Tezaab ('Ek Do Teen Char') and also 'So Gaya Yeh Jahaan' besides the three duets in Anand-Milind's Qayamat Se Qayamat Tak.
Anuradha Paudwal: Again groomed and also introduced by Kalyanji-Anandji, Anuradha came into the limelight twice, with her first solo 'Hum To Gareeb Hai' (Aap Beati in 1976) and the super-hit duets of Hero ('Tu Mera Jaanoo Hai' and 'Ding Dong O Baby Sing A Song') that's et her career on the zoom lanes.
Kavita Krishnamurthi: Introduced to L-P by Hema Malini as "my cousin" (a gesture to help out), she first got a break as a dubbing artiste with them in Manmohan Desai's Hema Malini film Chacha Bhatija in 1977. They later introduced Kavita in Maang Bharo Sajana (1980), and both her breakthroughs, Tumse milkar (Pyar Jhukta Nahin) and the more commercial 'Hawa Hawaii' (Mr India) also came from them.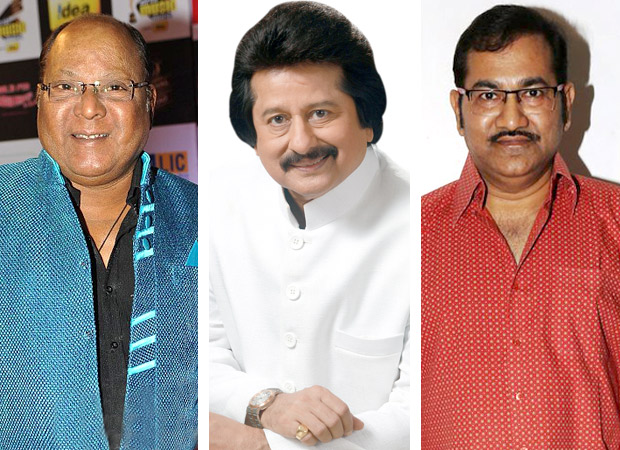 Manhar Udhas: Handicapped by a natural vocal similarity to Mukesh, this Kalyanji-Anandji discovery was languishing for 14 years before L-P chose him as the voice of Jackie Shroff in Hero. After that, for many years, there was no looking back.
Mohammed Aziz: Considered the best of the Mohammed Rafi clones in singing prowess and range, Mohammed Aziz was discovered by Anu Malik, but he really took off only with a deluge of L-P hits led by Karma, Aakhree Raasta, Love '86, Amrit, Nagina and others.
Narendra Chanchal: L-P introduced this Punjabi folk singer for the first true-blue Sufi number 'Beshak mandir masjid todo' from Bobby. He was deservedly awarded that year as Best Male Playback Singer.
Pankaj Udhas: Manhar's younger brother was already famous as a ghazal singer. But his short but quite prolific film career really began only after the legendary 'Chitthi Aayi Hai' from Mahesh Bhatt's 1986 Naam. And this song remains a compulsory ingredient of all Udhas concerts and shows till date.
Reshma: Hailing from Bangladesh, Reshma made limited forays into Hindi films, though Raj Kapoor and L-P used her song with lyrical modifications as Lata Mangeshkar's 'Ankhiyon Ko Rehne Do' in Bobby. (1973). As if to compensate for the unauthorized 'lift', L-P gave her the even more memorable and now cult Sufi-ana song 'Lambi Judaai' in Hero in 1983.
Roopkumar Rathod: It was L-P who introduced this huge talent in their 1992 Jackie Shroff film Angaar with the Lata duet 'Kitni Jaldi Yeh Mulaqaat'. In a reversal, his career took off only after Anu Malik's Border.
S.P. Balasubramaniam: L-P not only introduced him to Hindi cinema as the voice of Kamal Haasan in the cult Ek Duuje Ke Liye. So impressive was the debut that SPB clinched the National Best Male Playback Singer award that year.
Shabbir Kumar: Bereft of their favourite singer Mohammed Rafi after his death in 1980, L-P hunted for Rafi clones and settled for this stage singer of Rafi songs in Gujarat. One call from them and Shabbir Kumar was in Mumbai recording for Coolie, in which he sang all seven songs, six for Amitabh Bachchan and one for Rishi Kapoor. Of course, Shabbir was lapped up by Usha Khanna, R.D. Burman and Anu Malik and had so many films released before Coolie did.
Shailendra Singh: Training as an actor, Shailendra Singh was chosen as the voice of Rishi Kapoor by his father Raj Kapoor as much as by Laxmikant-Pyarelal. The songs went, to use today's lingo, viral, making Bobby one of the highest selling audio soundtracks of all time.
Sudesh Bhonsle: Technically a discovery of R.D. Burman, Sudesh became the voice of Amitabh Bachchan thanks to L-P recording Ajooba followed by the epic 'Jumma Chumma De De' for Hum.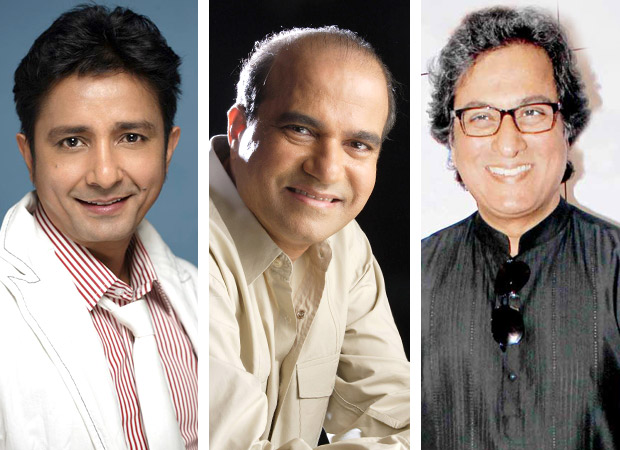 Sukhwinder Singh: Although the man never credits them in his interviews, it was L-P who introduced Sukhwinder in the 1986 Karma and consistently gave him songs, most of which were popular or hits, in films like Yateem, Khilaaf and Saudagar (the cult 'Ilu Ilu' with Manhar and Kavita) and more.
Sulakshana Pandit: Her actual singing debut was as a kid singer in the 1967 L-P hit, 'Pappa Jaldi Aa Jaana' (with Lata Mangeshkar, Meena Patki and Ila Desai) from Rajshri Productions' Taqdeer.
Suresh Wadkar: This Jaidev protégé who got his first hit song with Ravindra Jain in the late '70s hit the right notes in his career only after L-P's 1981 trinity of Hum Paanch, Krodhi and Pyaasa Sawan— and big-time after becoming Rishi Kapoor's voice in Prem Rog the following year.
Talat Aziz: Very few know that Talat's career-first film song was the beautiful Lata duet 'Chhota Sa Ghar Banaye' recorded in the early 1980s for Phalke laureate K. Vishwanath's Aurat. After many changes, including the director, the film released somehow in 1996 as Aurat Aurat Aurat and vanished. The song lives on among those who have heard it even once.
Usha Iyer / Uthup: She may not conveniently 'remember' it now, but Usha's first film recording ever (in  duet with classical singer Laxmi Shanker) was for the duo in the comic yet raag-based 'Jogan Pritam Ki' for the Sanjeev Kumjar-Nutan film Devi.
Vinod Rathod: He was discovered and mentored by Usha Khanna, but this sibling of Roopkumar and (Nadeem-)Shravan was taken seriously by the industry only after message spread that L-P had recorded with him for Roop Ki Rani Choron Ka Raja. Such was their clout for over 30 years.
Interestingly, L-P played crucial by-default roles in the careers of three other singers. The colossus Mohammed Rafi's supposed 'comeback' was with L-P's Dharam-Veer and Amar Akbar Anthony (besides R.D. Burman's Hum Kisise Kum Naheen). The legendary Mukesh's career of over 25 years was in the doldrums inexplicably in the mid-'60s until L-P's Milan, after which he never had a low. and Sanjay Leela Bhansali chose Shreya Ghoshal as Aishwarya Rai Bachchan's voice in Devdas only after listening to her singing his favourite song—L-P's 'Jeevan Dor Tumhi Sang Bandhi' from Sati Savitri!
BOLLYWOOD NEWS
Catch us for latest Bollywood News, New Bollywood Movies update, Box office collection, New Movies Release , Bollywood News Hindi, Entertainment News, Bollywood News Today & upcoming movies 2020 and stay updated with latest hindi movies only on Bollywood Hungama.