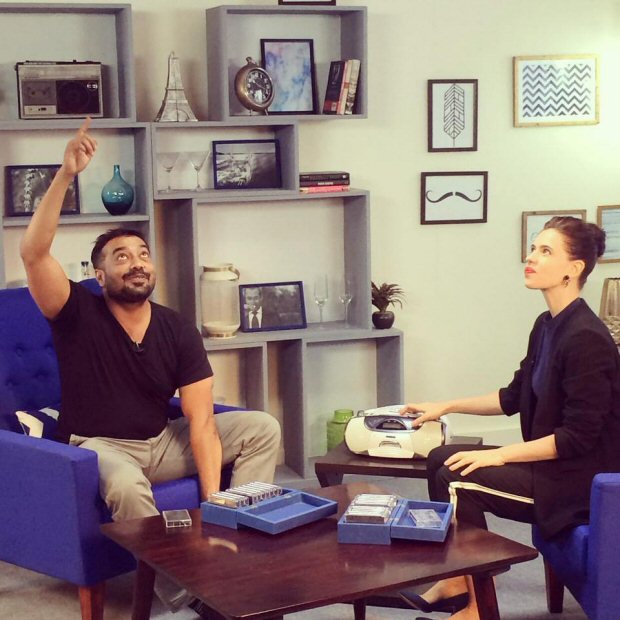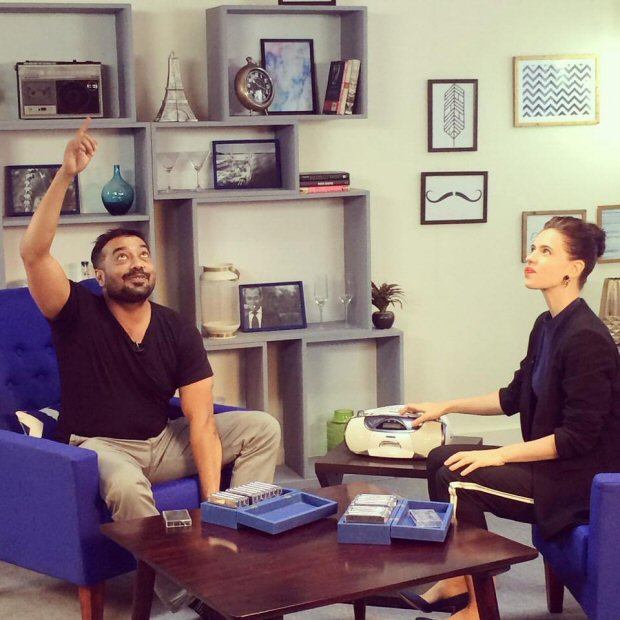 We have seen celebrities setting relationship goals and family goals but Anurag Kashyap and Kalki Koechlin are the prime examples who ace setting up exes-turned-friends goals. In an industry, where exes don't even bother sharing the same stage or avoid each other on public platforms, this former married couple are in a happy space now even with each other.
While Kalki Koechlin never shies away from wishing her former husband all the success and has also expressed happiness over him moving on with his current love interest, the actress recently met up Anurag Kashyap who is also a mentor and shared about it on her social media page. Although the details aren't revealed, it was an interesting caption used by the witty actress that caught our attention.
Kalki Koechlin took to Instagram to post this picture whilst she is busy listening to a mix tape along with Anurag Kashyap occupying the couch right across the table. The actress, quite aptly we must say, captioned the said picture saying, "It's not everyday you get to listen to the voice of God and play mixed tapes with your ex."
It is a known fact that Kalki Koechlin never shied away from answering questions about her failed marriage with Anurag Kashyap even in the past. She has also always reinstated that she continues to remain a close friend of the filmmaker and theirs remain to be one of the most amicable divorces in Bollywood. And her latest picture is yet another proof of that!