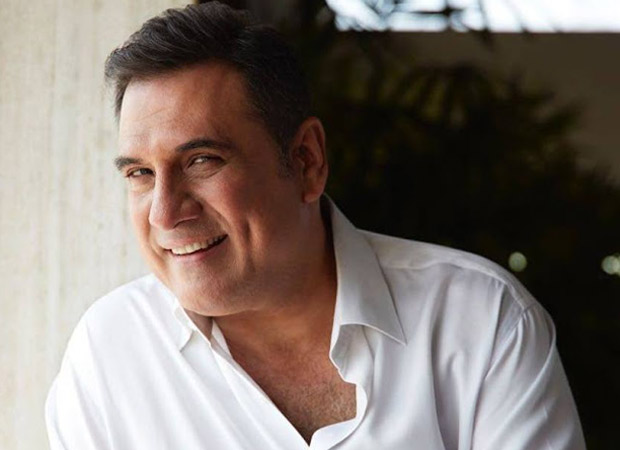 Boman Irani has played innumerable roles but one has rarely seen him as excited as he is for the film Jhalki directed by Brahmanand Singh. Irani is playing the role based on Noble Peace Prize winner Kailash Satyarthi, the man who has made Bachpan Bachao Andolan his mission very early in his life. A man who was an Electrical Engineer, but who went on to rescue over 84000 children in over 140 countries and has worked tirelessly as a humanitarian. A man who has faced numerous threats to his life and has been repeatedly attacked and his colleagues have also been killed. Boman spoke to Bollywood Hungama's Faridoon Shahryar on how he agreed to do the part instantly and why it's important to create awareness about the great man. He also spoke about how his film 3 Idiots continues to live on. He also talks about his forthcoming films and why he looks forward to pushing the envelope for roles that push him out of his comfort zone.
"Kailash Satyarthi is HERO of our Nation" – Boman Irani
Congratulations on doing a film on Kailash Satyarthi. It's a great story. It's a story of selflessness in many ways. What was your first reaction when you were approached for the film?
First of all, it is Kailash Satyarthi's character in the film. He is one of the characters that comes towards the end of the film with the girl called Jhalki (Also the name of the film). And she is on a hunt to find her brother. And she can't find him. She meets a lot of people on the way who lead her to Kailash Satyarthi. Kailash Satyarthi is finally the person who helps her. It is very good in many ways. Because when you make a biopic on Kailash Satyarthi he would prefer that the story is about the issue, the story is about suffering and the pain rather the story being centered around him. He is as you said selfless. He is very dignified. He would work, his work is tireless. Even if one child is working as a slave, we should hang our heads in shame. That's the mantra that he lived by. It's extremely inspiring. I was sitting here in this very spot, trying to figure out things about this movie and child labour. We do our films for entertainment; we do our films as actors or whatever reason. I said yes almost within 10 seconds as soon as I came to know that the role is that of Kailash Satyarthi. That was the added bonus actually. Normally I would take my time, call up the manager. He'll send me the synopsis. But in this I said okay I am doing it, I didn't even read the script or try to understand what they are doing. I am sad that people do not know who he is. The fact that we have to embellish his name with a Nobel Prize to identify who he is. Nobel Prize or no Nobel Prize, he is a hero of our nation. Nobel Prize is unimportant. He has donated 25 to 30 years of his life just doing this. He has faced the danger, injury, threats. A gun has been pulled at his face. When something like this happens we try and evaluate our own life's experience. If a gun is being pulled at my face, my family would say stop but he just continued working. This is greatness of another kind. I was going through interviews of his, video tapes, documentary, it's just so much. It was so inspiring.
I was genuinely hoping for a full biopic. It is such an inspiring story. The man was named Kailash Sharma. He changes it to Satyarthi due to an experience involving caste differences and Satyarthi means seeker of truth. Not only child labor but he fought against all caste differences and his idea that humanity should be served above everything else. And he just lived by what he believed in. He rescued around 84000 children around 144 countries. It's a great achievement in not only India but across the world.
Across the world! I am so happy that I get to understand more and be a part of it. It's a great filming experience. We shot in remote areas and it was so nice. There was so much range of characters and conditions. From living in 5 stars to shooting in these remote areas, it makes you a richer human being and an actor. I am very proud of it. It's a small role. And a film like this creates a certain amount of awareness. If not anything else, more and more people come to know that we have a hero in the name of Kailash Satyarthi. I think it's good. Creating awareness is important. I am glad people are calling me and asking me about the role of Kailash Satyarthi. Journalists are doing it and it is great. More people know about Kailash Satyarthi than some time ago and that is great.
Dangal recently has done amazing business in China, and I was speaking to Aamir 5 days ago and he told it was 3 Idiots that pulled the Chinese people in and paved a way for more films from India. How do you look at it that a film that had you in one of the most memorable characters has become so huge everywhere?
I think there are two things here, one is the business and the other is awareness. A film that has a universal subject! A relationship and engagement with the universal audience. The fact is that the country has made a film that has attracted another country's culture. Business is great, awareness is even better. The country that has been creating films purely for entertainment do well but movies like 3 idiots are speaking to the world and giving entertainment. It's a victory. The numbers are great but victory is that people are looking forward for the next film that has impact. A film that speaks of India, and not in an exotic way.
I was watching 3 Idiots recently on a flight and I was laughing out loudly during the scene when Sharman and Madhavan are there in your office while your Man Friday is doing your shave. You look at their incredulous faces and ask, "Shave karaana hai? Then get lost". It was hilarious, the curled body language and the expressions.
It's so fabulous when you talk about it Faridoon. You have seen it all, done it all, seen good movies and you have seen bad movies. You have sat and interviewed people who are pushing a bad movie. Pushing a movie that won't get an audience. And after all that when you tell me about that scene it is so gratifying that you tell me that because normally people talk about scene with the pen etc. I am glad you mentioned this scene.
Could you please tell about your forthcoming ventures?
I have almost completed Drive, directed by Tarun Mansukhani for Dharma productions. And next I am doing Parmanu with John (Abraham). It had a wonderful schedule in Delhi. It was very hot, 40 plus degree Celsius. But that's a part of being an actor. It's great being part of different conditions. It's great to be playing different humans. It's a wonderful career to happen. So Parmanu we were shooting in remote parts of India. The heat quite got to a lot of people. But that's the fun of it. We must be proud that you can dream something that challenges you. As a human, as a person who has been so used to comfort, you have to challenge it.
One last question, your performance in Well Done Abba was absolutely amazing. You have experimented a lot even in terms of your look like in Khosla Ka Ghosla, the Punjabi context etc. So when you do a film like Well Done Abba you completely go out of the comfort zone, people don't expect that from you and you do it really well. Will we see Boman Irani doing films that challenges as an actor in terms of going out of the comfort zone?
I think that's what actors live for. Comfort zone that one actor finds in what we define is the depth of an actor. And one waits for scripts like that but somehow they don't come. Just because they are out of my comfort zone doesn't necessarily mean that the script automatically by default is good. So doing a script which is out of comfort zone just for the sake of doing it is also wrong. One has to wait for the right script. Eventually it's the script that matters. The cultural zone of it is secondary. It has to be a great script. And till the day I die, I will do a film that pushes me out of my zone. And also as the duty to the common person I will also entertain. When I am entertaining it doesn't mean I am not doing things that are out of my comfort zone. It is very difficult to go out there. We entertain just to put a smile on someone's face. I try my best to bring joy to people's life and also moving out of my comfort zone. So I love to work with Shyam ji again or some new young directors because I know that I get passionate and I can push myself in different areas in my brain, my soul and my heart to be honest to. It is hunger for meaningful films or it is the film that is the challenge. Well Done Abba had so many things hidden in there that people didn't realize, whether it be about girl education. It was not just a story. It spoke about people coming from different race and religions. I have been told lovely, lovely things about the film.
BOLLYWOOD NEWS - LIVE UPDATES
Catch us for latest Bollywood News, New Bollywood Movies update, Box office collection, New Movies Release , Bollywood News Hindi, Entertainment News, Bollywood Live News Today & Upcoming Movies 2023 and stay updated with latest hindi movies only on Bollywood Hungama.