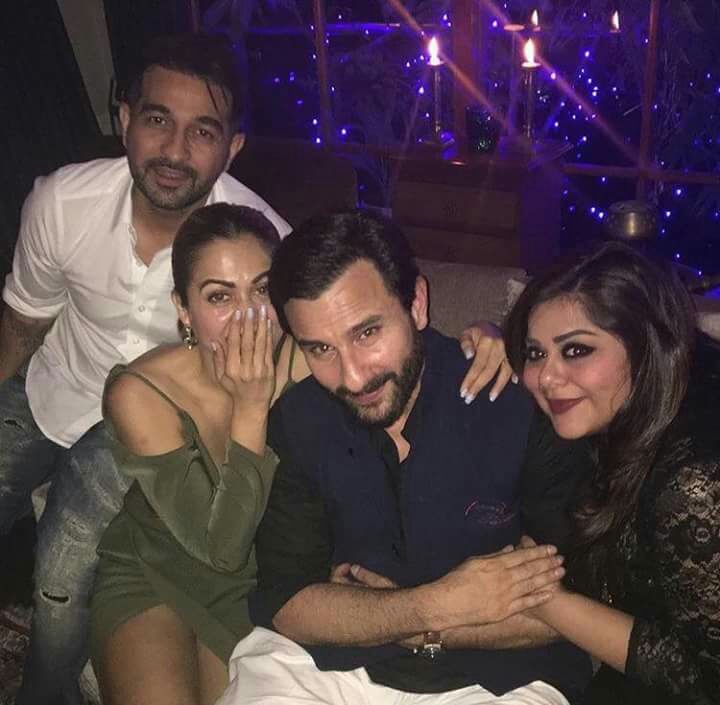 While the whole world was glowing with joy with the Christmas celebrations, the Kapoor residence was no different. With the arrival of Kareena Kapoor's new-born baby Taimur, they had furthermore reasons to celebrate. The ever- radiant Kareena Kapoor hosted a private bash on Christmas Eve for her friends and family at her home. In attendance were the quintessential members of her girl gang Amrita Arora, Malaika Arora, Karisma Kapoor and also Poonam Damania, her manager.
Others who attended the bash included Saif Ali Khan's daughter Sara Khan (who looked quite stunning in the black and gold outfit) alongwith her alleged boyfriend Veer Pahariya (who happens to be the grandson of former Maharashtra Chief Minister Sushilkumar Shinde), Soha Ali and her husband Kunal Khemu, Babita and Randhir Kapoor, Kunal Kapoor (Randhir's cousin).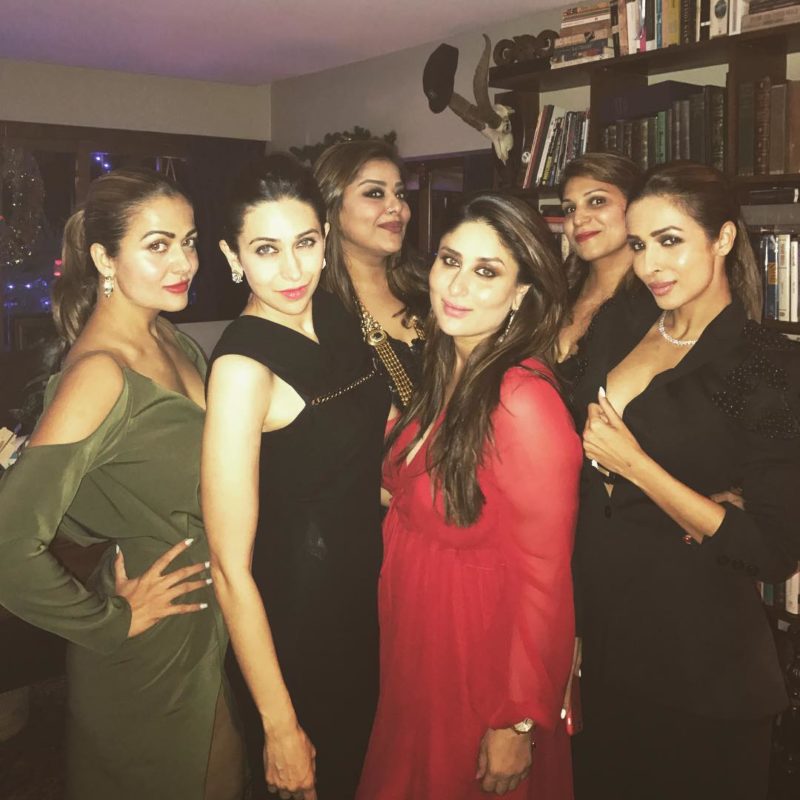 Speaking about the event, an elated Randhir Kapoor said that he felt so proud looking at his family. He said that his daughters have grown up into such beautiful women and that everyday he prayed for their happiness and never missed an opportunity to spend time with his grandchildren.
Kareena Kapoor's sister-in-law Soha Ali Khan posted the adjoining photograph and captioned the same as "Merry Christmas boys and girls! May your presents be a happy and loving family all wrapped up in each other!!"