On 18th December 1970, Mera Naam Joker hit the screen. It was a path-breaking film and storyline at the time. Commercially, it did not do well, but within the next few years, it came to be ranked as a classic. Today, but for the economic aspect, which might have gone worse, fans even wonder why this sweepingly majestic epic was not made in 70mm, as Raj Kapoor had starred, just three years before it, in India's till-then only 70mm film, Around The World.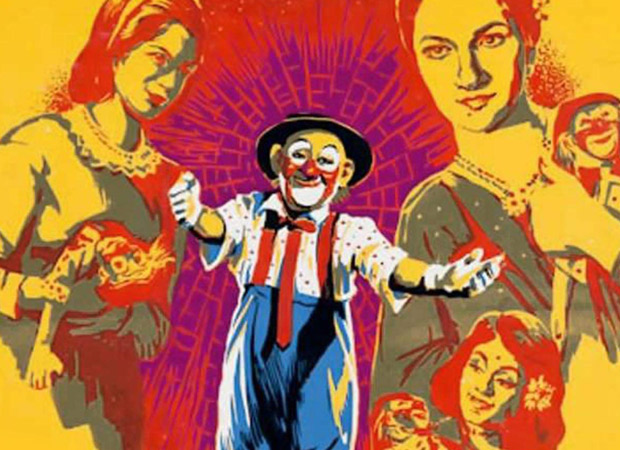 Here is a fact file about the epic and timeless classic.
*In those times, multi-star films were unknown. There had been only two examples on a big scale, Mother India (1957) and Waqt (1965), the latter film originally planned by B.R. Chopra with Prithviraj Kapoor and his three sons, Raj himself, Shammi and Shashi Kapoor! This made Mera Naam Joker the biggest multi-star film until then.
*Rajendra Kumar, Dharmendra and Manoj Kumar starred in it besides Raj. And there were three heroines—Padmini. Simi Garewal and Russian actress Kseniya Ryabinkina, later seen in the 2009 Rishi Kapoor film Chintuji.
*The movie had two intervals—one of the only two movies to have them in Hindi movie history, and was 25 reels and 255 minutes long. Its international version on DVD is 233 minutes long, while the Indian DVD is just 184 minutes. The only other movie with two intervals (not in all prints though) was Sangam, the film produced and directed by Raj Kapoor just before Mera Naam Joker.
*Rishi Kapoor made his screen debut as the adolescent version of his father's character. Raj Kapoor had wanted to cast elder son Randhir Kapoor in this role, but he did not lose enough weight!
*The music was a chartbuster even though the film fared poorly at the box-office: those were the days a music score had a separate quality-based fate from the parent film!
*However, Lata Mangeshkar's absence was keenly felt and even sensed, as she had had a tiff with Raj Kapoor as well as Shankar after Sangam. Jaikishan, who had split from Shankar by then (both composed separately here), was still working with Lata.
*Lyricist Hasrat Jaipuri revealed that a third verse for his classic 'Jaane Kahaan Gaye Woh Din' was written by him but not used. Mukesh loved it and would often incorporate it when performing at a live concert.
*The film won the Filmfare awards for Best Music (Shankar-Jaikishan), Male Playback (Manna Dey), Cinematography (Radhu Karmakar), Sound Recording (Allauddin) and above all for Raj Kapoor as the Best Director.
*Manna Dey and Raj Kapoor also won the National awards for that year.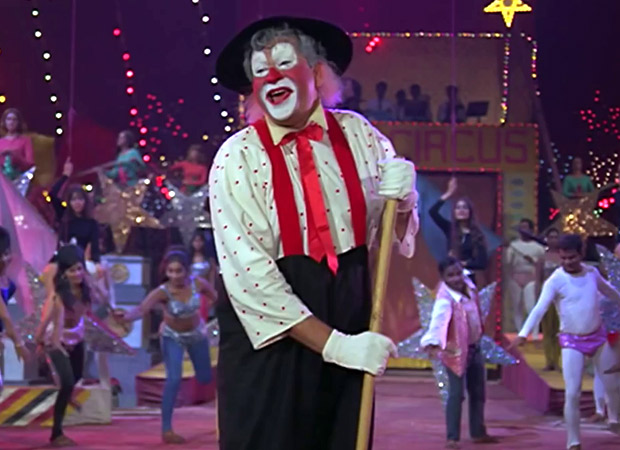 *Rishi Kapoor is the only big star to have won a National award for his acting debut, apart from Amitabh Bachchan a year earlier. By a coincidence, they are the only stars in 2019 from that generation who are still relevant. But the tangy part was that Rishi won the National Best Child Actor award!
*Rishi Kapoor has a standout memory of when he won this award. "I showed my father the trophy and he told me to take it to my grandfather Prithviraj Kapoor. My grandfather began weeping. and just when I was wondering why, he said something that I did not understand then, "Aaj Raj ne mera karzaa utaar diya (Today, my son has paid his debt to me)!"
*Incidentally, Raj's character in the film was called Ranbir Raj, his real name, and his grandson and Rishi's son Ranbir now carries his name as well.
*Two stalwarts from the RK cinematic household—Mukesh and Shailendra—were a part of the team, sharing credits with their debut-making sons,
*Nitin Mukesh and Shaily Shailendra. The senior Shailendra had passed away in 1966, but his song (Raj Kapoor always kept a bank of songs), 'Jeena Yahaan Marna Yahaan' was used, completed by Shaily.
*'Wish Me Luck As You Wave Me Goodbye', a song by Phil Park and Harry Parr-Davies, first sung during the Second World War by Gracie Fields, was used with a romantic implication between the married teacher Simi Garewal and student Rishi Kapoor in the film. The chorus song had Rishi's portiosn sung by Nitin Mukesh! Nitin Mukesh was to later sing more than once for Rishi Kapoor, notably in the chartbuster 'Zindagi Ka Naam Dosti' in the 1987 Khudgarz.
*Mukesh himself gave playback for 'Teetar Ke Do Aage Teetar', the only song he sang for Rishi, Raj Kapoor's son and the next generation Kapoor.
*Manoj Kumar has revealed, "For the first chapter that starred Rishi Kapoor, Simi Garewal and me, I also worked with Raj Kapoor-ji as a writer – the solah baras concept and philosophy were mine, and Raj-ji was big-hearted enough to mention to many people in the film industry that I had a hand in shaping the screenplay."
*Dharmendra, who played the circus owner in the film, has let on that he would stand outside RK Studios as a struggler, wondering when he would get a chance to even enter the premises! Later, as a star, he had requested Raj to give him an opportunity to work with him, and Rishi Kapoor recollected that the then-big star had taken a much lower fee than his market-rate. As Dharmendra put it, "It was a dream come true. I was not only acting with Raj-saab but also under his direction, which was a chance very few others got!"
*Raj Kapoor gave the names of these two leading men, as well as of Rajendra Kumar and Dara Singh, in the 'Acknowledgement' credits of the movie, for this gesture at accepting smaller roles.
*The film was released in Russia (Raj Kapoor's international citadel, so to speak, since the 1951 Awara) in three separate parts, and was such a hit that, inflation adjusted to times today, the three chapters did a combined business of over Rs 840 crore!
*The financial crisis that Mera Naam Joker landed Raj Kapoor in finally made him produce his modestly-budgeted record-smashing Bobby, in 1973, his biggest hit ever as producer, His biggest hit as a director came in 1985 with Ram Teri Ganga Maili.
*Nevertheless, what is most important is that Raj Kapoor declared Mera Naam Joker as his favourite film.
BOLLYWOOD NEWS
Catch us for latest Bollywood News, New Bollywood Movies update, Box office collection, New Movies Release , Bollywood News Hindi, Entertainment News, Bollywood News Today & upcoming movies 2020 and stay updated with latest hindi movies only on Bollywood Hungama.