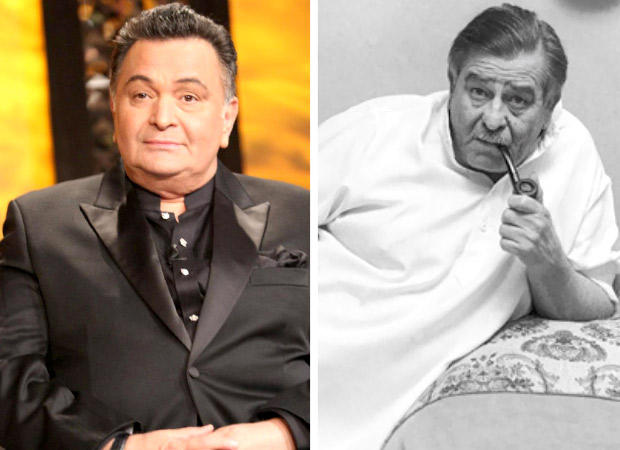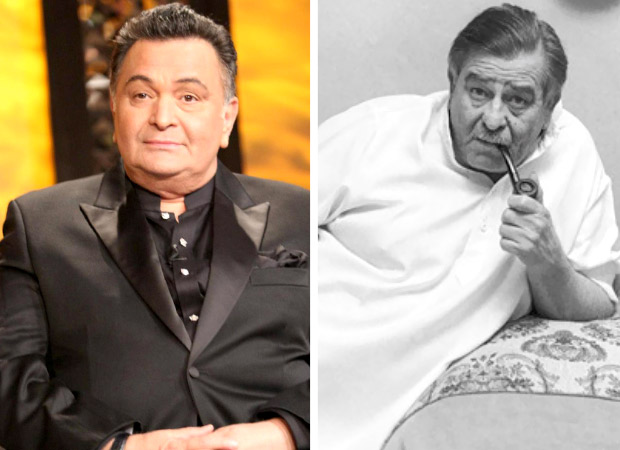 While the Kapoor family is one of the most popular and respected families in Bollywood, it has also fallen prey to the cons of the glamour world with scandals, gossips and controversies often making it to the front pages of entertainment magazines. However, in a forthcoming book 'Khullam Khulla: Rishi Kapoor Uncensored', veteran actor Rishi Kapoor - the once upon time chocolate hero - bares it all as he also sheds light on the life of Raj Kapoor and his love for cinema, booze and women.
Keeping up with the title, Rishi Kapoor openly admits the love his father had for a glass of whisky. And certain excerpts from the book also talk unabashedly about the legendary actor-director's affairs with his co-actresses. Talking about his drinking days with his father, Rishi Kapoor wrote, "When we started drinking together, for him it was always Johnny Walker Black Label bought in London, while we were served locally procured whisky."
On the other hand, revealing unabashedly about his father's love for his co-actresses, Rishi revealed that Nargis, who was rumored to be the love of Raj Kapoor, was not only the Kapoor production's in-house heroine but also that she was eternalized in the RK emblem. The actor wrote, "He was also a man in love - at the time, unfortunately, with someone other than my mother. His girlfriend was the leading lady of some of his biggest hits of the time, including Aag (1948), Barsaat (1949) and Awara (1951)."
Besides Nargis, if there was yet another actress in his life, it was none other than the South-Bollywood actress Vyajanthimala. Rishi in his 'uncensored' book confessed that he had moved out of his father's house along with his mother to Natraj Hotel in Marine Drive when his mom came to know about the affair and later they shifted to an apartment in Chitrakoot. It was an apartment bought by his father and his mother refused to stay with him until he broke ties with Vyajanthimala.
Rishi Kapoor also spoke about how angry he was when Vyajanthimala had previously denied her affair stating that Raj Kapoor 'manufactured the romance story' to gain publicity. "She had no right to distort facts just because he was no longer around to defend the truth...But I can say with absolute certainty that if Papa had been alive, she wouldn't have denied the affair so blatantly or called him publicity hungry," he wrote.
However, none of the love for 'his cinema, his leading ladies, his booze or his work' has been able to take away the bond that Rishi Kapoor shared with his father. "When I finally got over the fear of my father, it was replaced by an indescribable love and respect that just kept growing, especially after I had the opportunity to work closely with him. For me, Raj Kapoor was both father and guru, the person who taught me everything I know about my craft," he wrote.