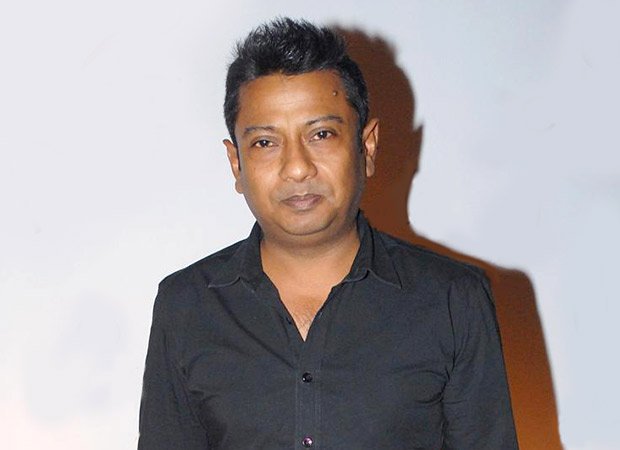 You don't have to shout from rooftops or amplified news channel rooms to get heard. You can speak softly, clearly and make a strong point without sugar coating anything. Onir is gearing up for the release of his next film Shab. In a Bollywood Hungama exclusive interview with Faridoon Shahryar, Onir shared his mind space how he was in talks with Atif Aslam for a song in his film but couldn't take him as he feared for the consequences considering the prevailing situation between India Pakistan where billions worth of trade continues but the entertainment industry is ordered to shut down creative borders. Onir also speaks about the insensitive portrayal of homosexuals in Hindi movies and the archaic approach towards the lovers of the same sex. He also gives a clear and concise opinion on the exorbitant GST that has been announced for the movie industry.
You like to voice your opinion, does it concern you that there are certain things you cannot express on celluloid any more. You said in a recent interview that you couldn't take Atif Aslam because of the controversies happening between India Pakistan. Why does a creative person have to think so much before he can make choices?
It does upset me. You know I got My Brother Nikhil a U certificate without cuts 11 years ago. And in 2011 we had moved back because it took me 6 months to get 'A' certificate for I Am with cuts. I didn't get any satellite (rights) despite a U/A certificate. We constantly talk about the censor board but there is other kind of censorship which is within people (channels) in power. They do not want certain voices to come up. I think increasingly we are becoming a country where we are not letting voices flourish. Be it what you eat, be it what you wear, be it whom you want to love. So as a film- maker you are in that same space. So you are all the time thinking. I have never done that before but now as a film maker I have to think do I really want to touch on these subjects any more. How much do you already want to fight to be heard and then it doesn't even reach the audience. It broke my heart that despite 2 national awards, no satellite channel was willing to show my film. One side there will be chat shows happening about the importance of voices being heard and at the same time another department of the same space is cutting out your voice. I am not saying that you have same economics as that of a Dangal. I am not stupid. But when you say there is no space I don't accept that. So increasingly that is happening with writers, painters, art galleries are being vandalized. And it's not nice to be thinking that when I write now I don't want to go there. It just drains you out. I called Atif (Aslam) and I told him I can't afford your price and he says apna purana rishta hai, He said whatever is your budget main kar raha hun, you are family. For me it hurt me that I didn't had the courage to take it a step further, because I was seeing what was happening with Ae Dil Hai Mushkil. And I was like how do I counter this. Then I spoke to him and we decided that it's best for both of us to let it go. But it doesn't make me feel happy or proud of. I have rather been ashamed of not being able to have him part of my film. And I was reading on Twitter people were writing, look at Onir he is standing by the soldiers. And I was like that's not the case.
You shouldn't mix Art and War
I actually think of it as tribute and an effort towards peace that will save those lives of people who are sacrificing. Art is constantly trying to bridge. I have been to Pakistan twice and the love I have got there from people. I have never felt love like that anywhere in the world. And I feel like wanting to go back all the time. I feel like wanting to release my film. I think it's a huge loss for the industry. Both theirs and ours. We are talking about one actor coming here and acting and we went like "Ooh yaha kya actors nahi". And you'll know the business that our film Sultan did there. That's love.
One can't ignore the facts about Homosexuality; it is the truth of life.  There are many countries that have legitimized it. They have accepted it. And they made it as normal as possible because it's a matter of choice. Do you find it strange the way it is ridiculed?  And movies have a lot to contribute, the way they stereotype it, does it bother you?
'Bother' it is understatement. I feel outraged. I feel that very often we say that when we are talking about the representation as 'entertainment' and at the same time we like to be ' Idols' like big stars to be role models and emulate us. But as that, for the sake of economics very often you are humiliating minority. You are portraying people in a bad way, just because it may please the mainstream. For example and I am not exaggerating you won't see a guy being called Tandoori Chicken. So if it was equally happening for both the sexes, go for it. But today in a country where there is so much violence against women, I am troubled when I see big stars doing scenes where to woo a girl they have to pinch her. You stalk her, you forcefully kiss her and she'll say no, and ultimately she'll get married to you. It's dangerous. I don't think cinema is the only reason but it is one of the small factors that influence and change people. Entertaining is escaping the fact that it is has power just like Dangal. Good things make people think and similarly the opposite also happens. When it's good we want to stand up and when it's bad we just say no it's just entertainment. So similarly with sexuality I feel it has been portrayed something to be laughed at. And I don't think why it should be but is, it's just a way of life for some people.
You're also a Producer. This entire debate on GST is going on right now and yesterday there has been a revision. The film industry is being clubbed with betting and gambling industry. You are a boutique production house where every penny counts. How do you look at this opaque way of looking at the film industry?
Sometimes I wonder that the entertainment industry has been contributing so much to the tax. Why are we constantly being targeted so much? The industry is already struggling and I feel that it's ridiculous that today it has been clubbed together with all this because cinema is the finest form of art. How come we are just taking that away from it? I also feel it's unfair that, when you make a Dangal you pay this much tax than when you make My Brother Nikhil. It shouldn't be falling into that tax category. And when you compare it with China a film that is made in 3 crores are for certain pricing and a Baahubali is of certain pricing. But right now the way the ticketing is it's very often difficult. And when this kind of taxation comes in on our industry it will kill us. Already you are struggling and on top of that this kind of taxation, it won't just affect us, it will affect most films. Even bigger films, you are playing that much bigger game so I think all of us need to worry about. Be it independent or mainstream.
BOLLYWOOD NEWS
Catch us for latest Bollywood News, New Bollywood Movies update, Box office collection, New Movies Release , Bollywood News Hindi, Entertainment News, Bollywood News Today & upcoming movies 2020 and stay updated with latest hindi movies only on Bollywood Hungama.