The pop phenomenon Selena Gomez - at the very young age of 7, began her career in acting. She had her breakout moment after starring as Alex Russo in the American fantasy sitcom Wizards of Waverly Place that aired on Disney Channel. From being a child actor to turning pop sensation and producer, her career graph is one for the books. She has been a very vocal mental health advocate. In the last one year, she has scored a chart-topping single and a studio album on Billboard, produced and signed several projects, launched her own beauty line, and collaborated with popular Korean pop group BLACKPINK and musician Trevor Daniel.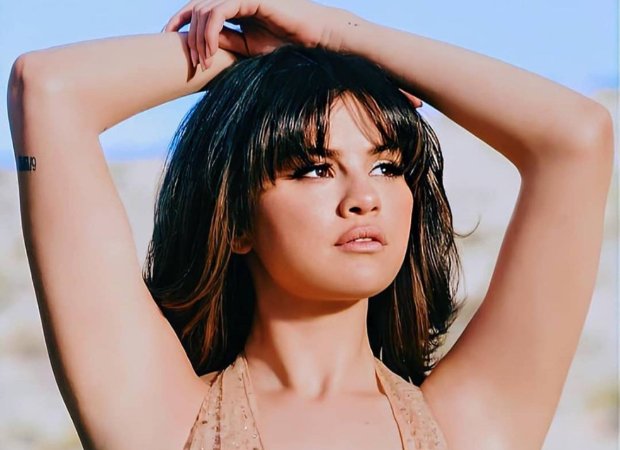 Almost five years since her studio album 'Revival' released, Selena Gomez kicked off the year with her third album 'RARE' and reached No. 1 on Artist 100 on Billboard for the very first time. According to Nielsen Music, she arrived at No. 1 on the Billboard 200 with 112,000 equivalent album units. The first single from the album 'Lose You To Love Me', a self-empowerment anthem in which she narrated her personal story, skyrocketed to No. 1 on the Hot 100 chart in November 2019 making it her first single to achieve this featurette. "This song is so dear to my heart. I've been working so hard to make this album as honest and fun as possible while remaining vulnerable enough to share where I am in life," Selena Gomez had written on Instagram. "I love you deeply and thank you so much for listening."
Previously, she peaked at No. 5 on Hot 100 with 'Good For You' that featured A$AP Rocky and 'Same Old Love'. Both songs were a part of her 2015 studio album, 'Revival'.
With 'RARE', almost five years since her last record, she entered a new phase in her career. The album was mature, vulnerable, moving, and told a very personal story of Selena. The album was in process at the time when she was recovering from a kidney transplant in 2017 after being diagnosed with the autoimmune disorder Lupus in 2013. But, the whole journey of 'RARE' has been an unforgettable experience for the pop sensation. "Sharing your personal life in such a raw form might seem challenging but the album is 100% me," Selena tells Bollywood Hungama. "It has a more mature voice to it. The album has kind of been a diary for me over the years and that definitely makes me vulnerable, but I have always considered vulnerability as a strength. So the experience is surely authentic and a 100 percent new phase not only in my career but also in personal life."
She grew up in the industry spotlight. From her TV and movie roles to her vast music career to her relationships, the focus has been on her for more than two decades. Selena admits that growing up in the industry hasn't been easy. "Having been in the industry so long has been so good; I surely have learned and evolved here. But having a spotlight on you all the time is also difficult to get used to, even today."
View this post on Instagram
It is said that artists sometimes find inspiration in their previous records. As Selena, who has witnessed multiple hits with singles and albums, 'RARE' is the piece of work she often likes to revisit. "Some work I always go back to is maybe my last album, 'RARE'. It was up close and personal. The album was a reflection of my personal life and the challenges I've faced, therefore, that is a part of my journey that I will always go back to. Sharing a very personal viewpoint was challenging but with the love it received, I was on cloud nine. So, I would always go back to the album."
With the new album, Selena returned to the stage to perform her two singles 'Lose You To Love Me' and 'Look At Her Now' at the 2019 American Music Awards. She connects with her fans via social media. Though she hasn't announced a tour yet, fans are always hoping for it. But, in the current situation when the artists are canceling their world tours, Selena admits that the virtual concerts have acted as a new way to connect with the fans. "Technology makes life so much easier in difficult times like right now. The world is fighting a pandemic and having something positive is very important," Gomez says. "The digital concerts definitely make a huge difference. It helps you stay connected to your fans as well. I also like the fact that we don't need big venues to bring people together."
In addition to the album, she launched her beauty line called 'RARE BEAUTY' for which she worked on for two years. Her motive behind this venture was of much importance – to create awareness around mental health. The aim of the beauty line is to reduce the stigma associated with mental health, address the epidemic of chronic loneliness, and help give people access to the resources they need to support their mental well-being. It is to celebrate the uniqueness of everyone and create a safer environment to connect.
This isn't the first project she has launched during the pandemic. The 28-year-old has worked on two music collaborations. One of them was with Trevor Daniel on the 'Past Life' remix.  The track produced by Finneas originally appeared on Trevor's debut studio album, 'Nicotine'. "When I heard the song the first time, I loved the fact that it was kind of like a story about all the things that we tend to hold onto and the patterns that we have," she said during the song launch. "And I'm very, very vocal about my personal experiences making decisions that maybe aren't necessarily healthy for me."
Another interesting collaboration that Selena Gomez has been a part of is with the Korean Pop group BLACKPINK. Interestingly, on October 2, which is today, the quartet, has released their highly anticipated eight-track debut album called 'THE ALBUM' that has a feature from Selena. The second track titled 'Ice Cream' was released on August 28. Bidding adieu to the summer, the vibrant vibes set in an aesthetically pleasing backdrop with beautiful vocals from Selena and the members of BLACKPINK - Jisoo, Jennie, Rosé, and Lisa have been grabbing everyone's attention.
"Diamonds on my wrist, so he call me ice cream / You could double-dip 'cause I know you like me. Ice cream chillin', chillin', ice cream chillin'?" croons Selena Gomez in the colorful music video. The song set a new career milestone for BLACKPINK as it debuted at No. 13 on Billboard Hot 100 chart. According to Billboard, the track arrived with 18.3 million U.S. streams and 23,000 downloads sold in its first week, at the end of September 3, according to Nielsen Music/MRC Data. In the week ending of September 6, the song drew 5.1 million radio airplay audience impressions.
Selena Gomez, who has been spending time in quarantine whilst working on various projects, admits that she has been listening to the song a lot. "I have been great. I have been really excited about the new release 'Ice Cream' and my collaboration with BLACKPINK," she says. "[I'm] so grateful for this experience and this amazing journey!"
She further says that she did not have to work too hard to break the ice with the K-pop group. "It was an instant connection with the girls," Gomez says. "They are really talented and it was amazing to have their inputs while working. And all of them have been so much fun to work with. I have always believed that music is a universal language. It connects people instantly. It definitely connects two cultures together; almost like forming an emotional connection between two places/ people. This experience definitely helped me understand a lot more about Korean music and how cool their industry is."
But, how exactly did the collaboration come to be? "With how talented the group of BLACKPINK is, it's been amazing to work with them," she reveals. "Being a part of the Korean music industry has been a pleasure, especially as to how warm and welcoming the audience has been. It's also been a learning process because the language was new but somehow our distinct styles just fit together perfectly. The video was shot virtually which made this a very fun project."
Praising how incredible all four BLACKPINK members are when it comes to crisp choreographies, Selena further adds, "They are incredible dancers. So working with the girls was such a wonderful experience and I got to learn a few moves too."
Though fans are always excited for more music from her, Selena has been hustling hard amid the quarantine. She reunited with her Wizards of Waverly Place co-star and close friend David Henrie. Selena Gomez serves as the executive producer of Henrie's directorial, This Is the Year. When asked what it felt like working together with her on-screen brother but in a different space altogether, Selena says, "It was so exciting to get back together with David. [I've] so many memories with him but working on a different dynamic as a producer-writer duo has been a pleasure. His talent has created an amazing piece of work that is the movie and it was great working on it together."
"[It] brought back a sense of nostalgia and old friendship back as well," she adds further stating, "David and I have kept in touch for a long time so working on this project together just transported us back to the happy shoot days of Wizards."
Furthermore, Selena has been making new moves! She will star in Hulu's upcoming comedy series Only Murders in the Building alongside Steve Martin and Martin Short. The 28-year-old will also serve as one of the executive producers. "Yes, I have been working on an interesting and different project for Hulu Comedy," she reveals. "It's called Only Murders in the Building and is an amazing story of three strangers obsessed with the true-crime are suddenly in the middle of a crime scene themselves. [You know] working as a producer on such an intriguing project has been a welcome opportunity."
Though stationed at home amid the COVID-19 pandemic, work-life has continued for Selena Gomez. But, the silver lining is that this also worked as a wonderful opportunity to spend more quality time with her loved ones. "It has definitely been something we'd never imagine, but yes, I've been spending plenty of time with my loved ones," Gomez says. "I'm learning a lot of new skills like cooking for one, getting better at it. I have also taken the time to learn about the situation around the world, caused by the pandemic. So yeah, it's just been more about evolving personally and professionally and clearly making more music (laughs)."
When asked whether she would like to visit India someday, Selena says, "Definitely, I would love to visit India, whenever the pandemic ends. I have always wanted to explore the beauty and culture of India, and it would be super to meet my fans there."
So, what's next for Selena Gomez? "Well, right now the fans can enjoy the collaboration with BLACKPINK and the new song 'Ice Cream'. I will definitely keep them posted with what's coming in, as and when it materializes," she concludes.
BOLLYWOOD NEWS - LIVE UPDATES
Catch us for latest Bollywood News, New Bollywood Movies update, Box office collection, New Movies Release , Bollywood News Hindi, Entertainment News, Bollywood Live News Today & upcoming movies 2021 and stay updated with latest hindi movies only on Bollywood Hungama.