The Christmas digital release, Atrangi Re, directed by Aanand L Rai, has managed to impress audiences, with Sara Ali Khan getting universal acclaim. The actress was last seen in Love Aaj Kal (2020) and Coolie No 1 (2020), where she was not in the best form and hence, received tremendous criticism. However, with the Dhanush and Akshay Kumar co-starrer, she has yet again proved her worth and that she is one of the finest actresses around.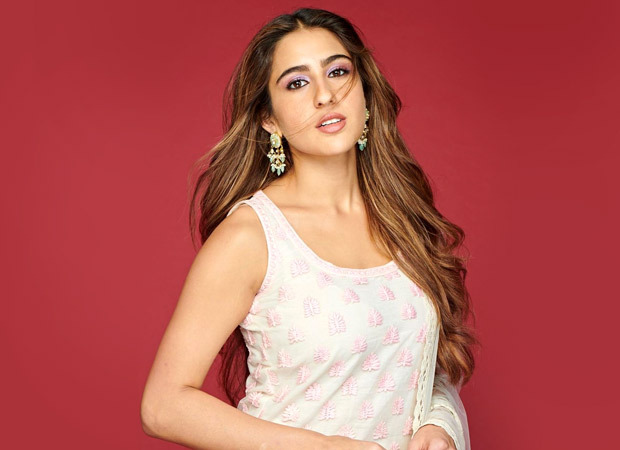 EXCLUSIVE: Sara Ali Khan reveals she had no idea what Dhanush tells her in Tamil in Atrangi Re; says "I had purposely told Aanand ji and Dhanush that I don't want to know ki yeh kya bol raha hai"
Currently shooting for Mimi (2021) director Laxman Utekar's next in Madhya Pradesh, the bubbly actress spoke exclusively to Bollywood Hungama about the response she has received for her award-winning role and a lot more.
Are you happy with the feedback that you have received for your performance in Atrangi Re?
I am more than happy and I am very, very grateful and humbled. I am thankful as it's better than expected. We made this film with so much love and honesty that we genuinely believed that we have made the film for ourselves. However, films are ultimately made for the audiences and when we get their love and their approval in such a manner, it feels very good.
What was the best compliment that you have received for your performance?
A lot of people tell me that I remind them of my mother (Amrita Singh). Woh meri maa hai aur main unki tarah lagti hoon. So I know that physically, I do resemble her. But this is for the first time in my five-year-old career that mere kaam ko log uss kadar ka maan rahe hai ki log meri kaam ki tulna meri maa ke saath karna chahte hai! It means a lot to me.
Is there anyone from the film industry who gave you their feedback?
Vidya (Balan) ma'm called me. Incidentally, I had re-watched The Dirty Picture (2011) recently. Then, I had called her. I had seen the film a long time back but off late, there were certain films and performances I wanted to see. The Dirty Picture was one of them and I was blown away by her performance. So this was the first time I had seen this film after I started acting. Hence, there was a different kind of appreciation for her and I told her about it. And then she called me after watching Atrangi Re and she told me that there was not a single false note in my performance. She added that while there was masala and masti when it comes to my character, there was also emotional vulnerability. She also said that she enjoyed the film as a whole.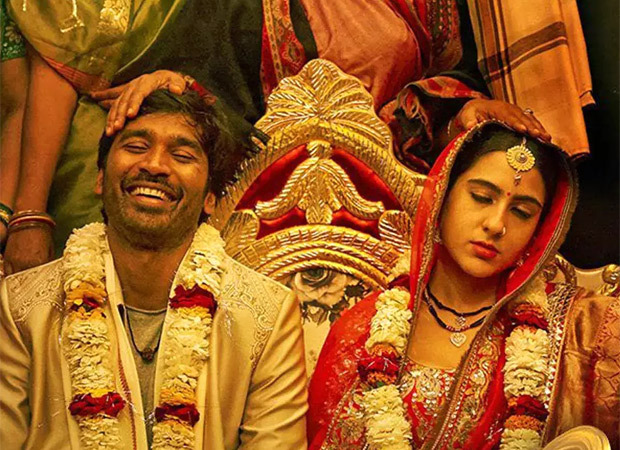 You just mentioned your mother. What did she have to say after watching Atrangi Re? And did your father, Saif Ali Khan, like the film?
While they really, really enjoyed the film, the biggest thing is that they are both sending me messages, reviews and tweets of what other people are saying about my performance! As actors, I think they understand that it's important to know what others are saying about our work. Even my daadi (Sharmila Tagore) is sending me feedback that she has been receiving. People are messaging that she should be proud of her granddaughter. Aur meri daadi ka pet name Rinku hai; it's also the name of my character. Therefore, some people are messaging that 'it's so nice to see junior Rinku'! In short, it's very touching and overwhelming.
Which is your best scene in the film and which scene was the most difficult for you?
The climax was difficult to shoot. If you have seen the film, you'll realize that there's nothing really happening in front of me. Whatever I am reacting to, is either flashback or VFX. That was a bit tricky. But Aanand ji ne bahut hi sateek tareeke se mujhe samjha diya tha ki Rinku ke dimaag mein kya chal raha hoga. That made my job easier. Baaki maze toh har scene mein aaye mujhe!
The scene where Dhanush confesses his love to me in Tamil is one of my favourite scenes. That's because I, as Sara or as Rinku, don't really know what he's saying. It's only when I'll play the film on Disney+ Hotstar with subtitled that I'll be like 'Oh damn…so this is what he was saying'. I purposely didn't want to know. Whenever we'd do readings, I had purposely told Aanand ji and Dhanush that I don't want to know ki yeh kya bol raha hai. For that matter, even in the scene where Dhanush returns the ring to his to-be father in law, I honestly don't know to date what they both talk about. This is the first time in her career jahan main dialogue sunne aur dialogue bolne ke upar uthne ki koshish kar chuki hoon. Aanand ji has tried to put forward a beautiful story that is based on love. Aur pyaar ki koi bhaasha nahi hoti hai. I can say that we have successfully managed to do so because your lead actress did not understand a lot of what your lead actor is saying.
Moreover, even Dhanush is not good at speaking Hindi. You might not realize that as he's such a fine performer. Even then, the reason that Vishu and Rinku or Dhanush and Sara are able to connect with people or with each other is that they are not relying on language.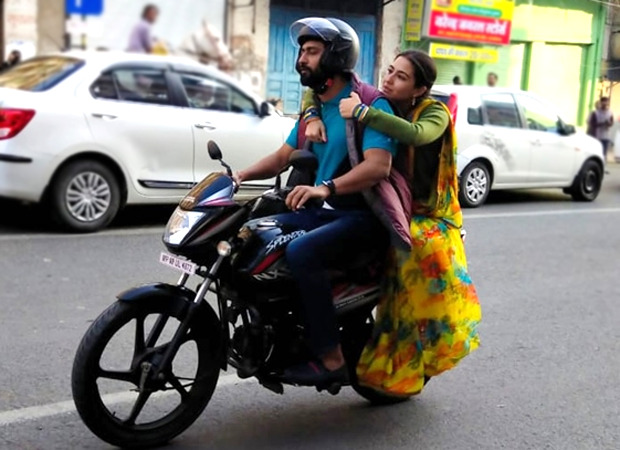 Atrangi Re also addresses mental health but the makers handle this aspect sensitively. There has been no criticism at all in this regard. While reading the script, did you think on these lines? Was it important for you that the mental health bit is handled maturely?
Luckily for me, the name of my director is Aanand L Rai and my film stars actors like Dhanush and Akshay Kumar. And Bhushan sir is producing it. So, when so many big names are attached to your film, where will it release, how it will turn out etc. is not something that I need to worry about. My job is to perform with all honesty. And I can vouch that I have managed to do so. Also, every film has a goal and you need to know what the goal of your film is. Aanand ji is far more talented than me. But there's one factor common between us – we both are not technical. Our way of working is very honest and very simple. We just intended to present an honest story and our genuine efforts have made its way to their hearts. We didn't attempt to teach or be preachy. It's a story of a girl and if it's connecting well, that's all that matters.
Atrangi Re's shoot had begun just before the lockdown. The shoot resumed many months later. Was it difficult for you to get back into the 'Rinku' zone?
Not at all. I got so attached to Rinku that it's harder for me to let go of Rinku than it was for me to become Rinku. And it's been a year since we shot the film in Delhi and I wore a nose ring and spoke in Bihari accent. Even though I have started working on another film, I still feel I am in that zone. You won't believe it, just this morning, I spoke to Aanand ji. I was on my way to shoot here in Indore while he was going on a drive with his daughter in Mumbai. Believe it or not, we both were listening to the same song of Atrangi Re at the same time. He called and told me, "Mere bachche. Main abhi 'Tere Rang' sunn raha hoon aur mujhe teri yaad aayi." I told him, "Main bhi abhi 'Tere Rang' sunn rahi thi." So I genuinely feel that Rinku probably would never leave me.
If that's the case, don't you feel a sequel to the film should be made?
(Smiles) That I don't know. Agar ho jaaye toh behtar hai. While I do know is every film has its own journey, but if someone tells me at this very moment, "Banaras chalo…Atrangi Re ki shoot shuru karte hai," I'll leave everything without hesitation and go for it.
You are currently shooting in Indore with Vicky Kaushal? How is the shoot going and how is it working with Vicky Kaushal?
It's going very well. There's so much to learn from him. He's so easy-going, humble and such a fine actor. I am genuinely having a great time working with him.
Did he give you a treat since he just got married?
(Smiles) Woh mujhe treat kyun denge?
Why not? He just got hitched after all. Party toh banti hai…
Mithai toh sabko milti hai. Mujhe bhi di unhone! (Laughs)
Also Read: Sara Ali Khan reminisces 2021 moments when she 'felt most alive' in this video
BOLLYWOOD NEWS - LIVE UPDATES
Catch us for latest Bollywood News, New Bollywood Movies update, Box office collection, New Movies Release , Bollywood News Hindi, Entertainment News, Bollywood Live News Today & upcoming movies 2022 and stay updated with latest hindi movies only on Bollywood Hungama.