In the wake of the second full-length studio album Game Changer, the popular South Korean group GOLDEN CHILD is ensuring that their message of love, hope, and positivity reaches their fans, called GOLDENNESS. Released on August 2 accompanied by the visually appealing music video for the title track 'Ra Pam Pam', the group carves a new path for themselves with an album that has something for all.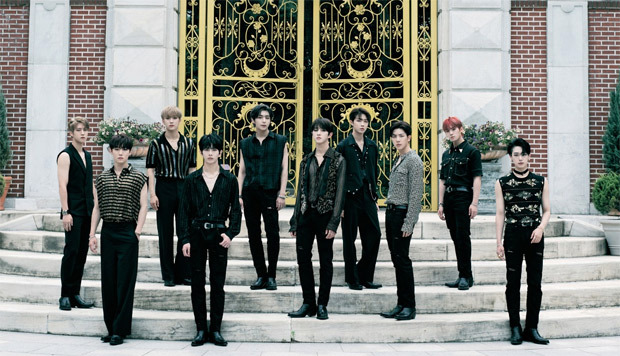 EXCLUSIVE: K-pop group GOLDEN CHILD on 'Game Changer' & 'Ra Pam Pam' – "We decided on the concept to help our fans in their hard times"
'Ra Pam Pam' is a moombahton genre that serves as a powerful comeback for GOLDEN CHILD. "In the distant darkness / Want each other more / Seemingly endless night / Can't stop now, my eternity / If I must use it all, Babe, I will hold you / Ooh yeah / Da ra ta ta yeah yeah / Releasing everything" - the song expresses a sound of a heartbeat. It depicts that the feeling of the chaotic and unrestful situation and chasing for "hope" with the strongest willingness and excitement. Composed and arranged by Stardust, the song has been penned by Danke, Stardust, Lee Jang Jun, TAG.
The latest album offers 10 more tracks including the disco-based funk tune 'Fanfare', electro-dance song 'Spell', the emotional 'Singing in the Rain', and the powerful 'Bottom Of The Ocean'. In the latest update, the title track ranked No. 2 on US Billboard's World Digital Song Sales chart. In addition, the song also ranked No. 37 on Digital Song Sales Chart, making the 10-piece act the third male idol group to ever enter the chart.
In their first interview in India, GOLDEN CHILD spoke to Bollywood Hungama about their latest comeback Game Changer, their hit song 'Ra Pam Pam', and the inspiration behind the album.
What was the inspiration behind the second full-length album 'GAME CHANGER'?
JI BEOM: Speaking of inspiration, we thought if there could be anything to give our fans some strength. We carried this thought and that's how we prepared for this album.
Can you share the concept behind the album?
JANG JUN: Game Changer is our second studio album. Since our debut, we have tried out many concepts yet we felt that we haven't worked on a concept like 'Ra Pam Pam' or a concept that gives strength and hope to our fans. So, we decided on the concept to help our fans in their hard times.
How fun was it to shoot the music video for the title track 'RA PAM PAM'?
JAE HYUN: So, this happened with me and SEUNG MIN. While shooting the music video for 'Ra Pam Pam', there was a building next to us. Since it was night, it was a little weird as well. I saw some videos, and after seeing that, I wanted to try out the actions myself. When you open the camera app, there are a few stickers that pop up, right? So, when I did that, I think I saw a ghost.
SEUNG MIN: Oh, so you saw a ghost!
JI BEOM: Once what happened was that there we were shooting on a roof. In the middle of filming, there was a pile of stones right next to us.
DAE YEOL: There was a lot of wind too.
JI BEOM: Yes, so our cameraman would go back and forth and take away the stray stones.
Y: The stones were actually heavy. You wouldn't believe they were made out of Styrofoam.
JI BEOM: It was soon empty.
JOO CHAN: That's how the story is.
DAE YEOL: This was the first time I appeared as the protagonist and showed my acting skills. The acting was difficult than I had imagined. I had to perform with the camera very close to my face, so it was difficult. The reason for my performance was to show the struggles one faces during the learning period.
Describe the album in three words? [GOLDEN CHILD chose one word instead]
DONG HYUN: I would call it a legend.
JANG JUN: Legend
JOO CHAN: This one should be there – strength!
SEUNG MIN: Sexy is a must!
JI BEOM: How about OMG?
JOO CHAN: 3 words…
JI BEOM: Thanks
JOO CHAN: He did 3 letters instead.
DAE YEOL: Hopeful
Which were songs did you connect the most with and why?
JANG JUN: I would say 'I KNOW'. Speaking about the lyrics for the song, they are for our fans. Through this song, we would like our GOLDENNESS to receive a lot of love.
JAE HYUN: I would say 'Bottom of the Ocean'.
What's one takeaway for each of you from this album?
JI BEOM: My takeaway is that we are now a 'combative spirit'. We participated in the writing, and we put up our best performance as well. So, I would like to keep that as a memory.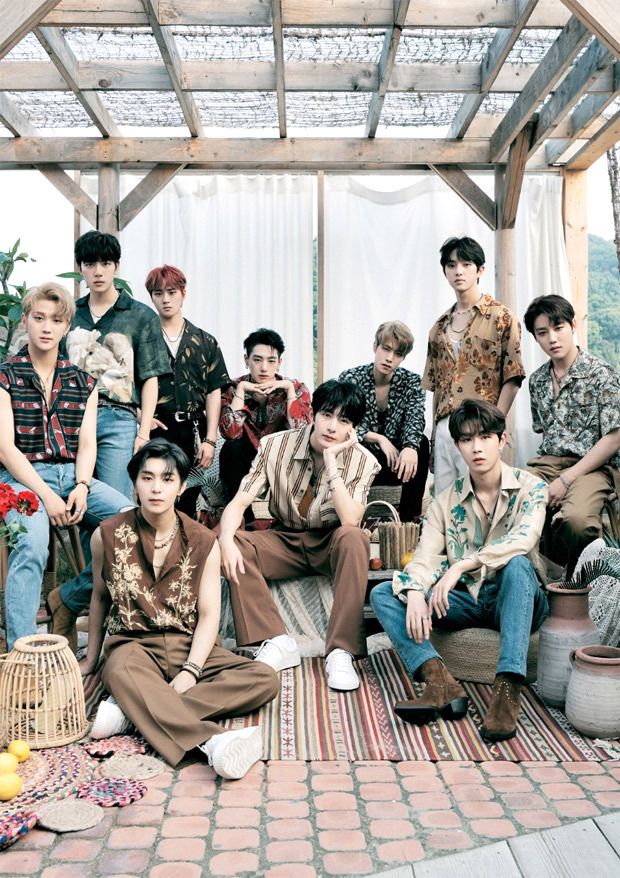 Talking about the unit songs and solo tracks, could you elaborate on how it matches the theme of the album and the story behind the songs?
SEUNG MIN: JAE HYUN, DONG HYUN and I worked on an emotional track 'That Feeling'. The idea of the album is 'hopeful'. Keeping this idea, our song reflects a similar feeling. Think of it as a creation of a bright and hopeful atmosphere.
JI BEOM: Me and TAG worked on the unit song 'Game'. TAG wrote the lyrics for the song and they fit well for a real game. We're curious how you wrote them. TAG, can you please tell us.
TAG: When you listen to 'Game', you get a feeling that you have entered a gambling city. I tried writing about loving a woman through the game.
Y: Speaking about 'POPPIN'', 'Let me love myself completely' this feeling is embedded in the song. Listening to the song also gives a feeling of confidence to the listener.
JOO CHAN: 'Singing in the Rain' is a track that speaks about emotions that cannot be expressed. It's a song that sends the message of those delicate feelings. 'Singing in the Rain' will allow the listener to express their feelings with the melody of a piano.
DAE YEOL: Coming to my solo track 'Out The Window' – It is a ballad song that speaks about missing your past and loved ones. Please give it lots of love!
Apart from singing and performing, members have also participated in making the album. What have you learned about yourself through the process?
TAG: For the first time I tried writing the lyrics at once. I wrote the rap part for 'Ra Pam Pam' and members too, wrote their lyrics and shared suggestions. It was indeed difficult, but I tried my best. I hope our fans will listen to it a lot! I was filled with hope that "Yes I too can grow more."
JANG JUN: I too turned a lyricist this time! While working on the lyrics, I was thinking about how can I deliver the message of hope to our fans. I think I grew a lot as a writer during this album.
If you could recommend one song GOLDEN CHILD's latest album to a new listener, what songs would you recommend and why?
JOO CHAN: If I were to pick, I would pick 'Singing in the Rain'. It doesn't matter if it is a rainy day or a sunny day. The track makes a choice to listen to when you are feeling emotional.
DONG HYUN: I would choose 'Bottom of the Ocean'. I feel that it is a song with a great vibe to it. Hence, I would like to suggest 'Bottom of the Ocean'.
JI BEOM: Firstly, I would like to suggest a dashing song like 'Ra Pam Pam'. Next, I would like to suggest a fun track like 'Fanfare'. You will see a new side to our singing, so please give it a lot of love!
How have you kept yourself motivated during this past year?
JANG JUN: It is, of course, because of Goldenness! These days there are many live broadcasts and sadly we are not able to meet Goldenness face to face. Even then, I feel that their immense love is our driving force to do better.
There are so many things to explore music and concept-wise. What would you try to do next?
BO MIN: In our next album, we want to try 'hip' and 'street' concepts. From concepts to the songs and to the costumes, there will be an overall new and different vibe to the album. We would love to see how you find it!
You complete 4 years in August 2021. From debut days till now, what has been your most treasured memory?
JAE HYUN: I think our most treasured memory is 'Future and Past'. It was our first concert and it felt like Goldenness and Golden Child became one. We really can never forget those memories.
JI BEOM: We are always happy, but I think it is more whenever we have a comeback. This is because the members have been together and grown together as well. Hence, I think that's why we are happy.
Do you have a message for 'GOLDENNESS' in India?
SEUNG MIN: We haven't been to visit India even once, but still I hope we overcome these difficult times and meet Indian Goldenness at the earliest and have a great time together!
DONG HYUN: I hope that Indian Goldenness will give our new song 'Ra Pam Pam' a lot of love! We have tried to deliver our best and I hope you will support us! Thank you!
FULL INTERVIEW BELOW [Subtitles by Nandini Iyengar & Artist Coordination by MAXPERIENCE (MPE)]
BOLLYWOOD NEWS - LIVE UPDATES
Catch us for latest Bollywood News, New Bollywood Movies update, Box office collection, New Movies Release , Bollywood News Hindi, Entertainment News, Bollywood Live News Today & Upcoming Movies 2023 and stay updated with latest hindi movies only on Bollywood Hungama.