Jayantilal Gada, of PEN India Ltd, is truly the man of the moment. He just released his acclaimed and commercially successful film, Gangubai Kathiawadi, starring Alia Bhatt. However, he has no time to rest as he's all set to release three major films within a month – S S Rajamouli's RRR, John Abraham-starrer Attack and Shahid Kapoor-starrer Jersey. He also has two South dubbed films in his kitty besides a few other projects. In a detailed interview with Bollywood Hungama, Jayanitlal Gada opens up about each of these films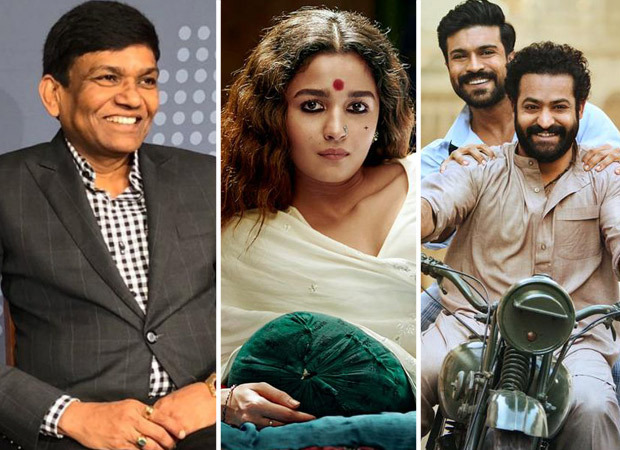 EXCLUSIVE: Jayantilal Gada ECSTATIC about Gangubai Kathiawadi's SUCCESS; opens up about RRR, John Abraham's Attack, clashing Jersey with KGF 2
Gangubai Kathiawadi, the first big film to release in cinemas after the third wave, has emerged as a success and has crossed the Rs. 100 crore mark. How do you feel?
It's a very happy feeling that Gangubai Kathiawadi has crossed the Rs. 100 crore mark. Even overseas, it's doing well. We feel proud that PEN Studio backed this film. People didn't expect much from the film, particularly due to its subject. However, I had confidence in Sanjay Leela Bhansali. And he had confidence in the film. I liked the story of the movie; I found it refreshing. Sanjay Leela Bhansali always makes great films without a doubt. So, we at PEN decided to bet on this venture. Now that the film has got successful, the sceptics are now wondering, 'Accha, aisa bhi ho sakta hai'.
Its success has given hope to the industry…
Yes, true. Personally, I love the cinema-going experience. When Covid began, we got impacted the most. Our film, Angrezi Medium (2020) ran for just a day or two in cinemas. After the second wave, it was our film Bellbottom (2021) that kick-started the release of films in cinemas. And even after the third wave, it was our film Gangubai Kathiawadi that commenced the season of theatrical releases. This proves how much we love theatres and how we are ready for risks.
Gangubai Kathiawadi was released on February 25. There was no Diwali or Christmas on that day. Yet, we went ahead kyunki kabhi na kabhi toh industry aur duniya ko khulna hi padega. Hence, we decided to take the initiative. Today, when Gangubai Kathiawadi has become such a huge hit, the whole industry has benefitted, not just us.
What do you have to say about Alia Bhatt's fine performance?
I'd like to give credit to Sanjay Leela Bhansali. She has undoubtedly carried the film on her shoulders. Lekin yeh bol sakte hai ki Sanjay Leela Bhansali ne unse kaam nikalwaya hai. I don't know the journey of the production as our company doesn't interfere in the creative process. Our role is to provide finance, marketing and distribution to the best of our capability. So we betted on Sanjay Leela Bhansali and he, in turn, betted on Alia. In fact, the whole team has done very well. Even those who played the supporting and minor roles and those who worked in the technical department were also good.
Your immediate release is RRR, which you'll be releasing in the Hindi speaking markets, on March 25. It is directed by Baahubali director S S Rajamouli and the hype for it is tremendous…
We are glad that we have the rights to S S Rajamouli's film. We had managed to create tremendous buzz for RRR as it was scheduled to release on January 7. Sadly, we had to push the film on December 31, 2021, due to the third wave. The buzz, however, is intact. Just as a reminder of sorts, we'll have to inform people that RRR is coming to cinemas on March 25. That's all we need to do. People have been waiting for it. When its teaser was out, there was no medium for us to show the trailer on the big screen. Toh humein trailer ko YouTube pe daal ke hi khushi manani padi. Today, when viewers watch the trailer on the big screen since it's attached with Gangubai Kathiawadi, they get stunned. They say, 'Arre, itni badi film hai'. If people have enjoyed the trailer so much, one can't imagine how much they'd love watching the film.
Baahubali 2 – The Conclusion (2017) emerged as the biggest Hindi hit ever, collecting Rs. 510.99 crore. Do you feel RRR can do as much or maybe go beyond this figure?
When Baahubali 2 – The Conclusion did that sort of business, hamari duniya alag thi. People's lives have changed in these 2 years. Some people have still not re-cultivated the habit of going for outings. The number of screens has reduced while in some properties, the multiplex owners are in a tussle with the landlords over rental issues. Nevertheless, the film will generate even greater hype and craze than Baahubali; that's for sure. How huge that craze would be, we'll come to know on March 25. Logon ko mazaa aana chahiye; that's paramount for us.
What is the screen count that you are looking for RRR in Hindi speaking markets?
It'll be close to the number of screens that were secured by Baahubali 2 – The Conclusion. As I said before, some cinemas are still not functional. Except for those properties, RRR har jagah lagne waali hai.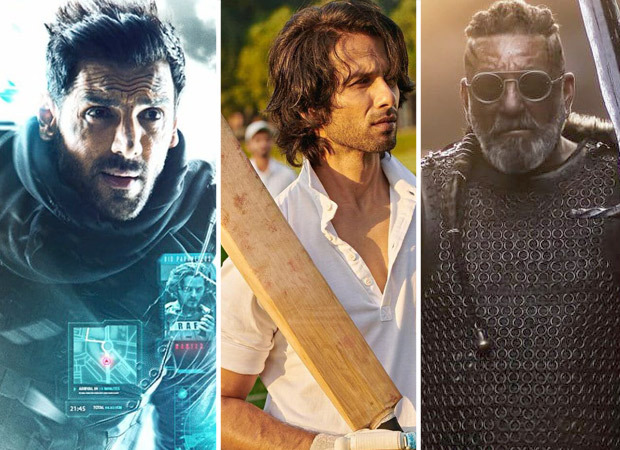 A week after RRR, PEN India would release Attack, starring John Abraham. What was the thought process behind releasing the John Abraham-starrer on April 1?
We are confident about our films. Just like the trailer of Gangubai Kathiawadi, Attack's trailer has also caught attention. It is India's first super-soldier film. After watching Attack, people will surely say that 'Hum English films ka muqabla kar sakte hai'. That kind of technology is available in India. Our VFX company, Famulus Media & Entertainment, has done the VFX under the guidance of Suchit Mukherjee. So, Attack will give you a déjà vu of gaming and Hollywood cinema. Itni acchi chalne waali hai yeh film.
This is the first part of the Attack franchise. Can you tell us when part 2 would go on floors and its release plans?
We (PEN India and John Abraham) had selected the story of both parts. The pre-production is going on. The film is such that pre-production will take a lot of time. Attack Part 1 mein kudrat ne time de diya due to the Covid pandemic! Since we are confident of the film, we are working on the sequel as well. Its shoot will start this year and it'll be out in cinemas in 2023.
Are you selling RRR and Attack together to exhibitors so that Attack can get sufficient screens?
It won't be a problem. We have a distribution division, PEN Marudhar, that'll distribute these films. Attack won't face an issue because by the time it releases in cinemas, RRR would be in the second week.
What will be the screen count of Attack?
It'll be as much as the last big film of John Abraham. So the maximum number of screens that this previous film of John got, Attack would also get a similar number of screens. It might even go higher as the film has the potential.
What made you clash Shahid Kapoor-starrer Jersey with KGF 2 on April 14?
This is because of the confidence of the producer Aman Gill. We are also sure of the film's content. And screen sharing won't be that big a problem. KGF, no doubt, badi film hai. Jersey bhi choti film nahin hai. Shahid Kapoor is a huge actor for our market. His last film, Kabir Singh (2019), was a blockbuster. His fan following has increased considerably. Hence, we don't anticipate that we'll face a problem in releasing Jersey.
It must have been difficult for the whole team to postpone the film 4 days before its release on December 31, 2021…
There was a lot of uncertainty at that point. We were not open to the idea of letting the film suffer. A lot of effort goes into making the film. 1-1 ½ years goes into making a movie. Covid, moreover, took away two years of our lives. So why not wait for two more months? Thankfully, people remember Jersey even today. One of the songs, 'Maiyya Mainu', is super-hit and is about to cross 100 million views.
You also have the rights to the Hindi version of the Telugu super-hit, Akhanda (2021) …
It'll be out on satellite and digital only. It won't be released in cinemas. The dubbing is going on. Nowadays, the censor process of such dubbed films takes time. They prioritize the theatrical releases over the dubbed films meant for satellite. So, in 2-3 months, it'll be out.
You also have the Hindi rights of the upcoming Telugu film, Acharya, starring Chiranjeevi and Ram Charan. It's releasing on Eid, on April 29, and hence it'll clash with Tiger Shroff-starrer Heropanti 2 and Ajay Devgn's thriller, Runway 34…
We are trying to get the film in cinemas on Eid. As of now, we are busy with the releases of RRR, Attack and KGF. Ram Charan will be seen in RRR and we are sure he'll become popular in Hindi markets. Chiranjeevi, meanwhile, is already a huge draw. Hence, we are toying with the idea of releasing Acharya on the big screen. We'll take a call on this in April.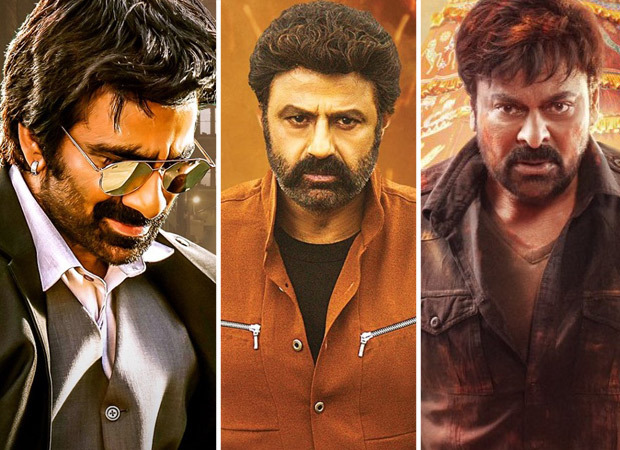 You also released Khiladi's Hindi version in cinemas on February 11 but it didn't work. What do you think went wrong with the Ravi Teja-starrer?
Khiladi didn't have a huge marketing campaign. However, we didn't face any losses. When we acquire such films, some producers would pressurize us that we should release their films in cinemas. But not all films will work. However, we want to support creative people and fulfil their dreams. Releasing Khiladi in Hindi in theatres was a step in that direction. Their producers felt that it should get a chance on the big screen. So, we went ahead. Even for Akhanda, we were pushed into releasing it on the big screen. We managed to convince them that it's best to release the Hindi version on digital and satellite. They agreed. This is because certain South actors don't have the mileage or the popularity among the Hindi viewers. To get the audiences excited and bringing them to cinemas is a challenge. As a result, out of say 7-8 films that we dub in Hindi, we might release only one in theatres.
Pushpa's success has accelerated this trend…
Pushpa ko Hit hona hi tha. Allu Arjun is a popular face. By the way, we started this trend in 2004. We had released Chiranjeevi's film, Diler Daring, in cinemas. However, I'd like to thank S S Rajamouli for boosting this trend. Baahubali ko Hit karke unhone dubbing ka market zinda kiya hamari Hindi speaking North territory mein. So, all the heroes of South who are popular on television, their films have the potential of becoming big hits in Hindi version in cinemas. There's no doubt.
The South films also have ample masala for the viewers and hence, they tend to work with the audiences…
That's what everyone believes. But even in Tamil and Telugu, films flop. When we talk of creative efforts, 95% of fail and only 5-10% of the movies work. It's our endeavour that we manage to back those films that come in the 5% category.
Ratan Jain went to the court over the title of Khiladi. He claimed that the rights of the title rest with him and it was used without permission…
Venus waale mere dost hai. I would not like to say anything as we haven't produced the film. Also, the matter is sub judice.
You have also backed Anniyan…
It stars Ranveer Singh and is directed by Shankar. It'll go on floors in 2023.
At one point, you were supposed to make Singham 3's remake with Sunny Deol in the lead…
Sunny Deol is not doing the film. Thakur Anoop Singh is playing the lead. The shoot is over and is almost ready. It'll release this year. It's directed by Guddu Dhanoa.
Though the cinemas have fully opened, talks of the fourth wave have begun. Do you fear the cinemas would be shut once again if there's an increase in the cases?
I think now it's a given that if there's one more wave, then we can't shut down the world. Hence, god forbid, if cases increase again, the government will find a different way. They'll enhance the medical facilities. But they won't go for lockdown or shut down businesses.
During the releases of Sooryavanshi and Eternals and also during the releases of Spider-Man: No Way Home, '83 and Pushpa, distributors and exhibitors got into a tiff over screen sharing. With so many clashes happening in 2022, do you feel that these fights over screens will become the norm?
That time was different as cinemas were operating at 50% occupancy. Now there are no restrictions. Toh ab koi jagde nahi honge.
Often, distributors have this diktat that they'll provide a film to exhibitors only if they agree to release their next film…
I don't think such rules can work because, ultimately, it's an exhibitor's call which film they want to show. Yeh distributors ke haath mein nahi hai.
You were one of the ones who had raised your voice against the practice of charging VPF by the multiplexes…
I believe it'll end soon. There'll be a cut off year at some point. This has happened in other countries and India would be no exception. Once they recover their investment, the VPF has to be discontinued. Let me give you an example. The government charges a toll on the highways. Once they recover the cost of construction and maintenance, the toll naka is shut down. The same will happen with VPF too.
Also Read: Gangubai Kathiawadi: "Alia Bhatt as Gangubai can be at par with Nargis ji in Mother India"- says Sanjay Leela Bhansali
BOLLYWOOD NEWS - LIVE UPDATES
Catch us for latest Bollywood News, New Bollywood Movies update, Box office collection, New Movies Release , Bollywood News Hindi, Entertainment News, Bollywood Live News Today & Upcoming Movies 2023 and stay updated with latest hindi movies only on Bollywood Hungama.