Indian rapper Badshah recently released a music video called 'Genda Phool' with Jacqueline Fernandez which came under fire for plagiarism. The rapper faced flak after the lyrics were used from Bengali singer Ratan Kahar's song 'Genda Phool'. Badshah sent Rs. 5 lakhs to the lyricist which also did not sit well with the people. Speaking about the controversy, Badshah opened up about everything on Bollywood Hungama.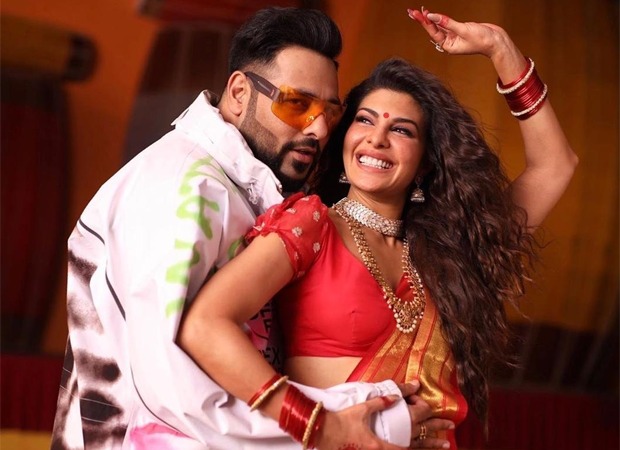 During our live chat on Friday, Badshah said, "I have given the clarification before and I will give it again. But, I have to come to realize that people make up their minds so easily that it is difficult to change their mindset which is a little unfortunate. Basically, we picked up a song to sample, two lines were from Bengali folk song, according to the records, written and documentation available and whatever the information is on Youtube and the remakes have been made, there were no records that this was written by a particular individual. Folk songs are open to recreation and you make your own rendition. We did the same thing, we sampled the song and we credited that those two lines are from Bengali folk song. But, after the song released, one or two days later I was starting to get tagged that 'You have stolen a song and this is Ratan Kahar's song. He is living in poverty and you stole his song. You stole a poor man's song.' Then, it became such a huge controversy that I was worried about it."
Badshah further said that he spoke to his label to get the clarification on everything. "Then, I spoke to my label to ask whether it is true or not and they were like 'Ofcourse, there is nothing like that. There is no written proof that it was written by Ratan Kahar'. The thing is we run on emotions a lot. So, I thought that there is no written record, so we can do it now when so many people are saying it that it is written that this individual. I told my label to do it and register it now. I don't have any problem with it. What problem would I have when the song is a hit and the person's name will be registered too. The label said the very right thing that 'If someone else steps up in future again and says that he has written the song then what will we do? What proof do we have that who has written it?' I was in grave problem since it was proven that there is no record and that it is a Bengali folk song," he added.
After facing backlash, Badshah also clarified on Instagram about the song and even asked to get in touch with Ratan Kahar since there were no details about him anywhere. "I went onto Instagram to clarify about the records and asked if anyone who knows him, please reach out to me. Since there is lockdown, I am not able to reach out to him. There was a Youtube channel that made a documentary on him stating that Badshah's song has become a hit and the person who has written it is living under poor condition. I reached out to the people who made the documentary and asked for the contact details of Ratan Kahar as I wanted to speak to him and help him. I managed to get him on a video call and he doesn't know Hindi and English. He only knows how to speak and understand Bengali. I was with my programmer Aditya who also understands Bengali. His whole family was on the video call. He is such a nice and warm person. Firstly, he thanked me and said that 'Because of you, people know me today.' Then, he started to sing the song. When I asked about the translation of the song lyrics, it meant 'mere paas aao, mera gaana suno, meri itni umar bachi nahi hai'. I almost broke down on the video call."
He further said, "Then, I saw in what condition he was living and financially, it was such a poor condition. Then, I got details of his account number and transferred some money, immediately. Then, he asked me to meet him some day which I agreed to. I also said that 'We will meet sir and we will also make music. I want to feature you in a song and we will make a video too. I will make sure that you get the recognition that is due. I will try my best to register your songs too so that you can get the royalties in future too.' So, the moment the lockdown is over, I will go and meet him. It is such a moment of pride that I know him now and that I got to work with him."
BOLLYWOOD NEWS
Catch us for latest Bollywood News, New Bollywood Movies update, Box office collection, New Movies Release , Bollywood News Hindi, Entertainment News, Bollywood News Today & upcoming movies 2020 and stay updated with latest hindi movies only on Bollywood Hungama.