One of the most successful filmmakers of Bollywood, Rakesh Roshan, was unaware that his memorable blockbuster Koi Mil Gaya turned 15 yesterday. An article on Bollywood Hungama that paid ode to him made him aware and in no time, Twitterati and social media became abuzz with the anniversary of this flick. Seated in his plush office, the filmmaker spoke exclusively on what prompted him to make a film, why he didn't feel pressurized to make a hit for son Hrithik who had given back to back flops and a lot more.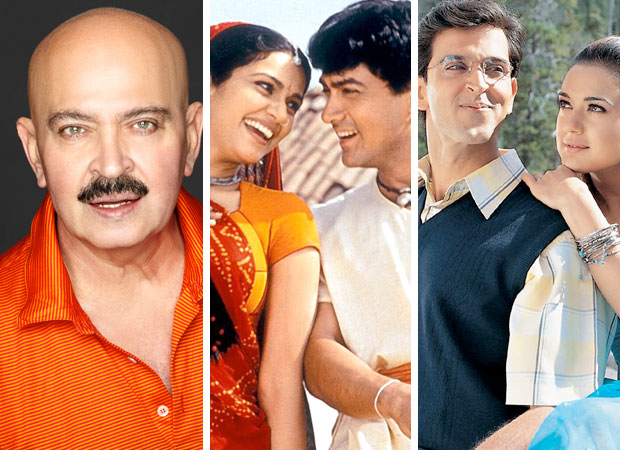 How did the idea of an unusual film like Koi Mil Gaya came about?
After Kaho Naa Pyaar Hai released in 2000, Hrithik was appreciated a lot, more so in the second half, with his stylish looks, dance et al. So for my next film with him, I was planning on those lines where I can show him as a true Hindi film hero. Then in 2001, I attended IIFA Awards at Sun City, South Africa. Kaho Naa Pyaar Hai won a lot of awards there and the premiere of Aamir Khan's Lagaan was held there. I was completely bowled over when I saw that movie and I realized that I can't make a run of the mill kind of a film. I decided to also make an out of the box yet entertaining, mainstream film. That's how I got the idea for Koi Mil Gaya. Hrithik then was shooting in Delhi for Yaadein. I called him at 8 in the morning and told him that I have thought of a story of a boy who's not fully grown up, who is bullied as a result and how he gets powers from an alien. Hrithik was excited as soon as heard this story.
How exactly did u think of making a film on alien? By 2003 standards, it was quite an 'alien' concept!
The desire to do something out of the box made me think of it. Also, I have always different kind of films and have never stuck to a genre. After Kaamchor, I made a film called Khudgarz, on two friends. Any other producer or director would have made another two-friend film after giving a hit like Khudgarz. But I surprised everyone by next making Khoon Bhari Maang with Rekha! I followed it up with Kishen Kanhaiya, King Uncle, Karan Arjun, Koyla, Kaho Naa Pyaar Hai. Then came Koi Mil Gaya and I turned its sequel into a superhero film. I want the subject of my film to challenge me. It should give me sleepless nights. I ask myself – can I make it? Will I be able to convince people? I of course put masala in the film as I want everybody to see it. So I take a novel idea but stitch it up and make it commercial. In case of Koi Mil Gaya, we managed to write the screenplay in just 2-3 weeks. I remember we were in Khandala while writing the first draft. Everyone was contributing new ideas since the premise itself was so new. There are allegations that I stole the spectacle sequence from Spider-Man (2002). That's not true. By the time Spider-Man came, I had already shot the scene. I remember seeing Spider-Man in Singapore and couldn't believe that two directors could think of the same kind of a scene. I immediately called Hrithik and informed him about this similarity.
For Hrithik Roshan, this was a very important film as he gave a huge hit after a spate of flops.
Yes, after Kaho Naa Pyaar Hai, his next 8 films didn't work. The problem was that after his debut film became a success, directors signed him with a ready script. Their scripts were already written and then they tried to change it so that incorporate someone like Hrithik, who has a huge fan following. In the process, these scripts suffered. If you see Yaadein for instance, Hrithik doesn't fit anywhere in the film. After all, it's a story of a father and three daughters. But since Hrithik became a star and he was on board, Mr. Subhash Ghai tried to make justice to his stardom and hence, he ruined the plot. This happened with his other films as well. But with Koi Mil Gaya, we didn't face that problem as I was not making a film of a regular Hindi film hero. He was more of a character in my film.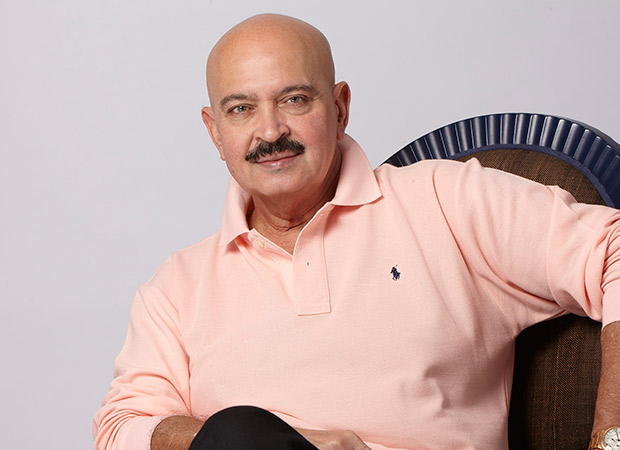 Didn't you feel pressurized that you have to give Hrithik Roshan a much-needed hit?
Not at all. It's not in my hands (laughs). All I can do is make a good film!
Hrithik Roshan is known to prep extensively for his films. What was the process for Koi Mil Gaya?
It was a very difficult process for Hrithik Roshan because he had to ensure he convincingly plays a child. Also, he had five kids as friends and he had to play the part in such a way that he should look a kid among the kids. He was treading a thin line and if he had overdone or underplayed, he would have looked fake. A lot of films have been made, even in Hollywood, where actors play man child but they are alone doing such an act. In case of Koi Mil Gaya, that was not the case as there were five other children too. Hrithik locked himself for a month at Marriott hotel before the shoot. He single-handedly decided the get up, hair style, spectacles etc. One day, I was sitting at home and somebody walked in. I was wondering who is it and then I realized it's him! He was in the get up of Rohit with sweater and all. It was exactly what I wanted! I don't think he had any references. He just did everything on his own, including the dialogue delivery.
The look of Jadoo the alien was much appreciated. How did that come about?
For that, I went to Australia where they were two-three companies, who make animatronics. I went to the best guy first but he seemed disinterested during my narration. He had done great work for Hollywood films though. I then approached James Colmer and Lara Denman. When I was narrating the film, I saw the lady had tears in her eyes. I instantly knew they'll make something special since they are involved with the script. I told them what I had in my mind for Jadoo – he should be short heighted, cute and shouldn't be scary. I was there for a week and they sketched various designs for me. Gradually, the look was finalized.
Shooting with kids can be quite daunting. How was the experience for you?
It was great fun. All of them were natural and talented. They were not conscious about the camera as almost all of them were new to acting.
You made a film on alien but before the release of the film, you didn't even a show of glimpse of Jadoo. What made you and your team to come up with this marketing strategy?
Back in those days, sci-fi was too far-fetched. If I had made the viewers aware of the alien and spaceship element, then it would have been too much for them and they might have stayed away from theatres. Also it gave a nice surprise to them. Viewers were astonished when they saw Jadoo as they didn't see it coming.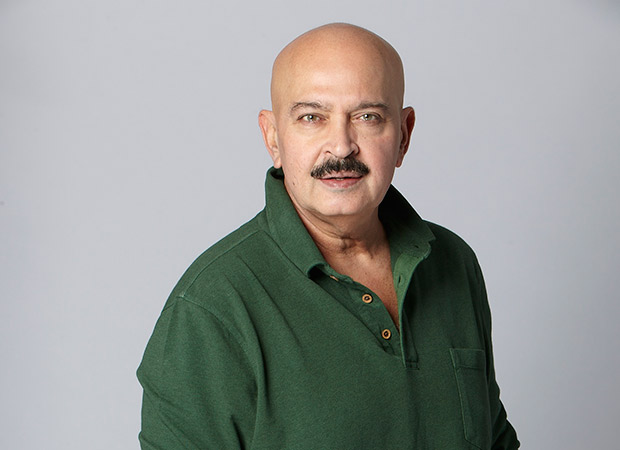 You had shot two endings for the film – one happy and one sad one. What made you pick the former over the latter?
The sad climax showed Jadoo leaving and his powers are gone too. In the alternate ending, though the alien departs, he leaves behind his powers for Rohit. I showed both the versions to prominent directors like Karan Johar, Subhash Ghai, Aditya Chopra, Yash Chopra etc. and asked for suggestions. Aditya told me that the happy ending will work big time. Yash Chopra meanwhile insisted that the other ending fits the story! But Aditya was firm and maintained that a happy ending will satisfy the audience more.
A film like Koi Mil Gaya must have cost a lot. Was there a fear that you might not be able to recover the amount spent?
Yes, I spent a lot, especially on the spaceship and the VFX. But I didn't really think a lot about recovery. But if I feel something is unaffordable, I don't put it in the first place. Even with Krrish 4, I remove those scenes which I feel would make my film go over budget, at the script level itself. If I try to cut costs, then the VFX might be tacky.
Koi Mil Gaya's sequel Krrish was a superhero film. But the transition was seamless. How did that come about?
After Koi Mil Gaya, I was again thinking of something different and bigger. One night, I back-to-back all the films of The Lord Of The Rings. That's what it struck me that now that I've established Jadoo giving Rohit powers, I can now move ahead in that direction. Thus, Krrish was born. The first half of the film was entirely based in the village, in order to establish him and his powers. Then gradually, I show him moving to Singapore and finally becoming a superhero. I couldn't have rushed. After all, all our actors in Bollywood are superheroes. They all can bash goons and jump from 30 floors. They just don't have a costume. Hence, with Krrish, I had to slowly take the audiences on this journey. Once the character was established in Krrish, I took the plot further with Krrish 3.
Finally, you acted in a small role in Koi Mil Gaya. Any plans to return to acting?
(Laughs) No such plans!
Also Read: #18YearsofKahoNaaPyaarHai: Gaiety-Galaxy tells the tale of the rise of millennial superstar Hrithik Roshan
BOLLYWOOD NEWS
Catch us for latest Bollywood News, New Bollywood Movies update, Box office collection, New Movies Release , Bollywood News Hindi, Entertainment News, Bollywood News Today & upcoming movies 2020 and stay updated with latest hindi movies only on Bollywood Hungama.