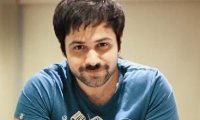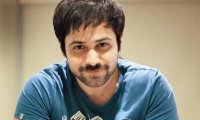 While Once Upon A Time In Mumbaai 2 is going through yet another round of musical chairs, the latest piece of news that has been floating in the B-town is around the comeback of Emraan Hashmi in the much acclaimed sequel. While names like Shahid Kapoor and Imran Khan were being thrown around during last few weeks, it was finally being 'declared' that it is none other than Emraan himself who would be rubbing shoulders with Akshay Kumar.


"Opposite Akshay Kumar, there is requirement of a relatively younger leading man to feature in the film. Ekta Kapoor and Milan Luthria have been brainstorming to get the right man for the job for quite some time now. Shahid Kapoor and Imran Khan have been sent feelers as well but nothing has been finalized yet. Now there are solid indications of Emraan being summoned for the job", says an industry observer.


However, there hasn't been any confirmation in this regard as well since Emraan himself is ultra busy and hardly has any dates for next one and a half years at the least. He is currently wrapping up Jannat 2, is about to begin Raaz 3, promote Shanghai, begin ground work on Daayan and then is expected to step into Karan Johar's next production as well. In the middle of this all, he has Rajkumar Gupta's Ghanchakkar to kick-start too.


"Once Upon A Time In Mumbaai has already been postponed and won't make it to August this year, which was the earlier plan. If at all it releases this year, it won't be before December that seems unlikely though", says a trade analyst, "After all, Akshay Kumar already has three confirmed releases this year in Housefull 2, Rowdy Rathore and Joker. Then there is Khiladi 786 - Made In Punjab and one more film expected to go on floors too. It is humanly impossible for him to get started with another film so soon and release it by end of year, especially when the other lead is yet to be finalized."


Meanwhile a source close to Emraan does confirm that he is most definitely not the other lead in the film. In fact the actor is not even aware of the current developments surrounding the film and is totally clueless around all the speculations making rounds.


"When this news started floating around, Emraan was holidaying during the New Year. Soon after his return, he has resumed shooting for Jannat 2 and would now step into Raaz 3 straight away. As far as he is concerned, Once Upon A Time In Mumbaai 2 is not a film which was ever in his agenda. He has already moved on to his half a dozen other assignments that are keeping him occupied", informs his friend.


Guess Ekta and Milan may have to do some more head hunting here!