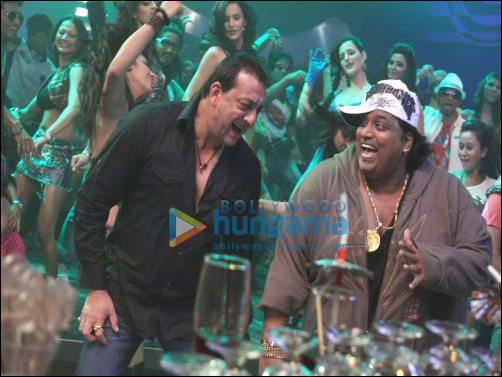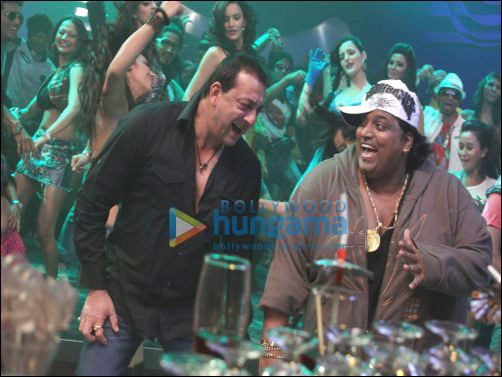 Now here's some update for fans of superstar Sanjay Dutt and Amitabh Bachchan. News is that Sanjay Dutt has paid a stunning tribute to Big B with a special remake of Bachchan's iconic track 'Thodi Si Jo Pi Li Hai' from Namak Halal for RGV's much awaited Department.


The upcoming action drama will see a most unique remake of the original Bachchan classic masterpiece picturised on Dutt and ace choregrapher Ganesh Acharya. With the original rights to the song being bought, music director Bappa Lahiri has rendered a contemporary take on the Big B song and it has been sung by none other than Sukhwinder Singh.


RGV talks about his inspiration of remaking the cult song for Department, "Like millions of others I have always been a huge fan of 'Thodi Si Jo Peeli' song from Namak Halal and I felt to picturise it on Sanjay Dutt will be a fitting tribute to Mr. Bachchan's classic masterpiece."


The song is set in a scenario wherein Dutt who plays a deadly cop goes to a club and bonds with his team having a great time in the party environment. In the original song, Big B danced with women, but in the remake, Dutt will be seen dancing with Ganesh Acharya onscreen. Sources who have seen the song claim that Dutt has given a splendid performance with signature dance steps in the song, which will blow the minds of fans all over India, upon its airing this weekend.


A hard core action drama, RGV's Department produced by Viacom 18 stars Sanjay Dutt, Amitabh Bachchan and Rana Daggubati in the lead and releases on May 18, 2012.


Watch Promo: Department