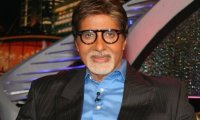 Filmmaking is a creative endeavour where a single focussed vision is important. Since films can't be made by single person, it is definitely a team work, right from cameraman, to technicians, to spot boys and actors of course. Each and every person plays an equally important role, but like every ship that sails out on a voyage, it has to be captained by a single person and his/ her expertise. In the case of movies, it is the director. It is his guidance and interpretation that is eventually seen unveiling on screen. Whether it's a good or a bad one, is a mere interpretation. While shooting the film, it isn't for the actors to question the creative flow of the entire filmmaking process. As the famous and noted Hollywood director once said, "It is said… if you give a script to five different famous directors, you'd get five different pictures. And I believe that."


Being part of a project, once it is complete, is it ethical then to criticise the final product. It is debatable where one might say that as an audience and just a third party, you have the right to voice your opinion, but then again what happens when sailors start questioning their captain?


A project that the audience was waiting with bated breath, Raavan, directed by the much respected Mani Ratnam, hit the theatres, recently. It met with a lot of criticism as many felt that the film did not live up to the expectations. A look at the mythological Raavan in contemporary times, this film did not go down well with the audiences. Abhishek Bachchan who played the title role was probably the one who received the maximum heat, as the audience were left confused by his portrayal of Beera. The same Abhishek who played Mani Ratnam's Guru to sheer perfection was said to have not gotten it right this time as Beera.


Where one thought that such highs and lows are every actor's as well as directors part of life, it was a bit surprising to see father Amitabh Bachchan standing in defence of his son's performance. He claimed on a popular social networking site that his son's inadequate performance was a result of inaccurate editing. "Gather lot of merited film edited out, causing inconsistent performance and narrative, but what presentation!" He further continued saying, "Abhishek's erratic behaviour was due to symbolic 10 heads visually appearing.. and each giving him different attitudes to adopt for a situation, he would then finally shake them off and decide .. n the edit all the visual heads got cut and you see a confused Beera expression and wonder why .. it was after he removed the other head visuals from his thinking.. in the edit you see the after effect of that thinking process, hence inconsistent."


Being an actor himself, it is somewhat surprising to hear Mr. Bachchan take on the editing of the film, as an editor cuts a film keeping with the sensibilities that the director wishes to maintain in the film. Even if editing was an issue, it does sound defensive when it comes from Mr. Bachchan for Abhishek. As part of the film fraternity, a director's point of view needs to be respected, whether it does/doesn't resonate with oneself. A view point that Mr. Bachchan also shares as he tweets to one of his followers saying "each director has his own interpretation of his film .. we must respect that ..." he goes on to talk about Abhishek and Mani's rapport as he tweets "The director is master of ship, he knows what he wants. Abhishek shares comfort level with him and Mani keeps testing him!"


What's ethical and what isn't debatable, but one thing is true a film's success and failure is a collective responsibility.
BOLLYWOOD NEWS
Catch us for latest Bollywood News, New Bollywood Movies update, Box office collection, New Movies Release , Bollywood News Hindi, Entertainment News, Bollywood News Today & upcoming movies 2020 and stay updated with latest hindi movies only on Bollywood Hungama.