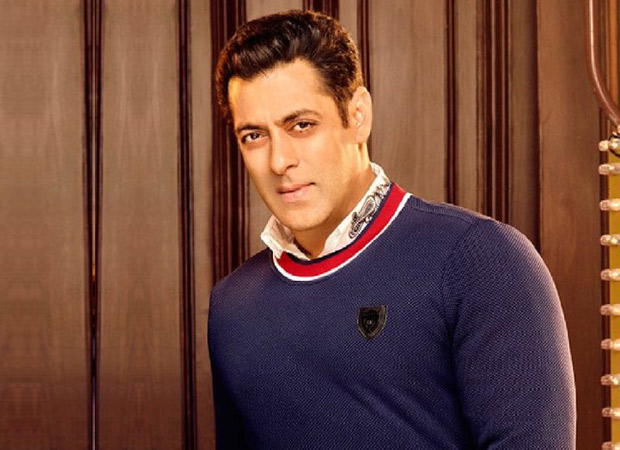 Superstar Salman Khan in a Bollywood Hungama exclusive with Content Head Broadband Faridoon Shahryar spoke about the spectacular response to the brilliantly successful Dabangg Tour shows in Birmingham and London. Mr Khan looked fresh even after the tiring three hour show in London. He spoke his heart out on the energy that he drives from his fans, team spirit and much more. Bollywood Hungama's coverage on Dabangg Tour in UK is being documented on #DabanggUKHungama which has crossed a reach of a whopping 60 million so far. And there's more to come.
Mr Khan you performed stupendously well both in Birmingham as well London. In your own assessment have you ever performed like this before? 
Yeah, I might have but I don't know. Today actually the energy was quite amazing of all the fans and everyone was tripping out. They were so close that you could see that and that was good fun. That makes us perform better than what we are capable of.
Physically it must be extremely exhausting, especially those Sultan steps. You repeated the floor routine on 'Jag Ghoomiya' much more times than what you did in Hong Kong and Australia. 
Haa woh Manish Paul request karte rehta hai baar baar karne ke liye, toh you have to do it. He makes me do it and then he makes the fans also do it. It turns out funny and fans come up on stage and they are sporting too. It's really sweet of them to try that. One act is like about an hour and a half of cardio at treadmill with speed 10 plus. Singing dancing takes a lot.
You were part of almost all the acts as well
Yes I was at stage for about 1 hour 10 minutes plus.
Especially that segment where 4 women came on stage. It was hilarious.
Yes that was extremely hilarious. There was this one who was called Fam, she was outstanding. She was superb, talented and very sporting.
You have had some new artists around this time. What do you have to say about the performances of Jacqueline and Sooraj Pancholi?
Jacqueline is a great performer, she is like a really good dancer and she has got this great on-stage presence and she is phenomenal. This time we had Sooraj as well. He is really endearing and wonderful. He is charming and hardworking. He is very good looking on stage and on-screen. I was really worried for Sooraj because London and Birmingham were his first performances. I stood up and saw his performance and I was very happy for him. I knew he was going to be amazing. Performing in a room and performing in front of audience of thousands is a huge difference. There is a chance that you can get cold feet or stage fright but none of that. He went through very smoothly.
How important is the team spirit sir? There are many people who are tirelessly working behind the stage to ensure everything goes smoothly on stage. 
From dancers to the stars, everyone got the dates out to be the part of Da-Bangg tour and it's like one big family. You need to treat your team like a family. We spend a lot of time together even when we are not on venue; they are all in my room having lunches and dinners together. So this is how we keep bonding all the time. It's just like this one big family.
The best part is the surpise value. You guys did many things differently in London from what you did in Birmingham. There was a novelty value.
But I think that's the way it should be. Spontaneous. Otherwise if you keep doing same thing over and over again then it's boring. Even the steps and clothes they keep on changing from show to show.
One thing I love is that step when you sit down and communicate through your hand gestures. 
That's all Muddassar. He is the one who choreographed that step and when I saw that I found that cute and funny.
Sir something on the energy part of it. You can get the dance steps but where do you get that energy from? It was on another level both in Birmingham as well as London. 
Woh toh aa jati hai, fans ko dekh ke energy aa jati hai. No matter how tired you or how unwell you are, whenever you see that excitement you forget you aches and pain. You just feel like giving your best there. They come here with so much excitement and have travelled distances and spent so much money too. They have come here to see film stars, so when they go back it should be worth their money. So no matter what frame of mind we are in, we just have to give the best of what we can and really enjoy it. It can be painful
One final thing, how inspiring is it when you see your fans up front and the sort of craze that they have for you. Do you find it inspiring?
That is the best compliment that we get. When you do a movie we do retakes and then the director says the shot is okay, and then you get the results and the response and appreciation when it releases but here it is instant. The performance is right there and that's what we look for always.
BOLLYWOOD NEWS
Catch us for latest Bollywood News, New Bollywood Movies update, Box office collection, New Movies Release , Bollywood News Hindi, Entertainment News, Bollywood News Today & upcoming movies 2020 and stay updated with latest hindi movies only on Bollywood Hungama.