Dear Mr. Kapil Sharma,
I know a lot of people from the media fraternity have been blasting you off late on account of various developments that occurred over the last few days. But trust me, this letter is not intended to criticize your actions or cast aspersions. This letter is written out of concern and worry.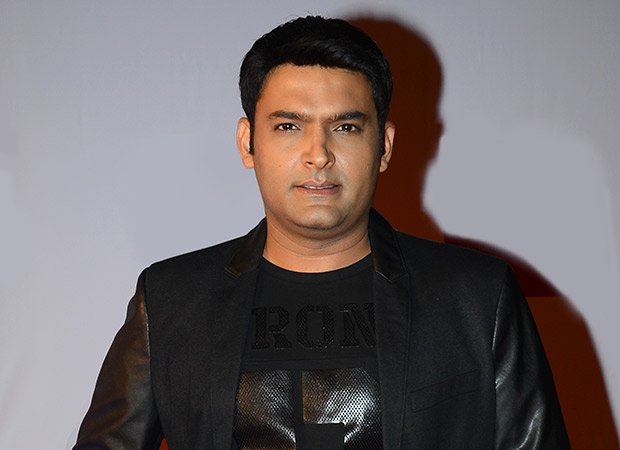 After all, the kind of success you saw on television is historic. There have been countless comedians but you stand out. Your shows 'Comedy Nights With Kapil' and 'The Kapil Sharma Show' were huge successes, enjoyed by people from all age groups. Honestly speaking, I never saw both the shows thanks to the workload and also as it was not entirely my cup of tea. But I was and am a huge admirer of your comic timing and your ability to have a connect with the masses since the time I saw you on 'Comedy Circus' (when I was a student and I had slightly more time and inclination). That's the reason why I was excited to see your film Kis Kisko Pyaar Karoon and went for it first day first show! And your met all my expectations – you were a riot on the big screen!
You preferred talking in Hindi and that was another reason why more number of people became your fans. I have seen kids, adults, oldies all loving you dearly. I remember two students of my mother excitedly going for 'The Kapil Sharma Show' and sharing their great experiences. After a few days, they went again for it again, despite the long waiting period that one has to endure on the sets.
Sadly, your negative side came to the fore multiple times over the last few years. Whether it was when you tweeted to Narendra Modi or your shocking mid-air fracas, it became known that you have your flaws and imperfections. Still, your fans didn't mind and they continued to watch your show with the same enthusiasm and loyalty.
But recently, I saw you tweeting abuses, then claiming your account was hacked (which you later said was written by your team) and then immediately tweeting the opposite. The same day, I heard the audio clip wherein you mouthed some extreme abuses to a journalist. And it was a big blow to me and I shudder to think what your fans must have gone through when they must have heard the conversation. I understand that the journalist in question is no 'doodh ka dhula hua'. But does that give you the right to give ma-behen ki gaalis and even make highly objectionable comments about his daughter? Hardly anyone knows the journalist. He can roam around the city, introduce himself and people won't even connect him with this incident. But everyone knows you. They'll remember the abuses that you gave – it's a rare thing to be done by a celebrity in India after all. You'll sense it when you'll interact with your fans and that they don't have the same adulation for you as before.
Is that what you really want? Did you work so hard all these years, sacrificing sleep and other pleasures of life, for this day? I understand you are undergoing some struggles in your life. But blasting a journalist with choicest of abuses is not going to help you recover. So what if he wrote consistent negative articles about you? A section of media did the same for people like Salman Khan and Narendra Modi, and continue to do so. Both are today at the height of success. And that's chiefly because the public at large loves them. So please don't worry about some website posting malicious or alleged rumour articles on you and your show. If the public has given you your blessings, nothing can stop you from reaching the top!
Moreover, you can't deny the fact that consistently cancelling episode shoots at the last moment and making prominent celebrities wait is not a good idea at all. You did that last year with stars like Ajay Devgn and we understood that you were under a major stress. Now that you are back after a break and rejuvenation, such kind of behavior is obviously unacceptable. And if not the journalist in question, then somebody else would have written about it. If not your former manager, somebody else from your team or somebody from the team of the actor being asked to wait would have blurted out to the press. And not just you, any celebrity in your place would have got the same kind of negative publicity.
Mr. Kapil, you are a powerhouse of talent. You have made people smile and made them forget their worries, albeit temporarily. In today's fast-paced and stressed out environment, that's akin to a noble deed. Hence, it pains to see that the stress buster of the nation is undergoing so much of trauma and making things difficult for himself. I am really no expert in all these doings but if I may suggest, please take another sabbatical, a longer one that too. Take help from a psychiatrist – you are already undergoing it but you are still going off track. Gather all your willpower and tell yourself that you are going to overcome it. Then maybe take a trip throughout the country. Meet your fans in the remotest corners of the country. The love that they'll shower on you will motivate you further. Also, these experiences will enrich you and also give you lot of material. You'll also get some insight perhaps as to how to make your show better and take it to the next level. At the same time, you can ask your fans for suggestions. Trust me; they'll lap up the opportunity as they'll also feel that they are contributing in the betterment of their favourite artiste. And above all, apologize for the abuses, not just to that journalist but also to your admirers. You can't afford to lose the love and respect that you have of the aam junta and a sincere apology would surely big time.
I hope this letter is taken in the right spirit, if it ever reaches you. And apologies if any of my words have hurt you.
Yours Truly,
Fenil Seta
Also Read: Kapil Sharma's girlfriend is no walkover
BOLLYWOOD NEWS
Catch us for latest Bollywood News, New Bollywood Movies update, Box office collection, New Movies Release , Bollywood News Hindi, Entertainment News, Bollywood News Today & upcoming movies 2020 and stay updated with latest hindi movies only on Bollywood Hungama.