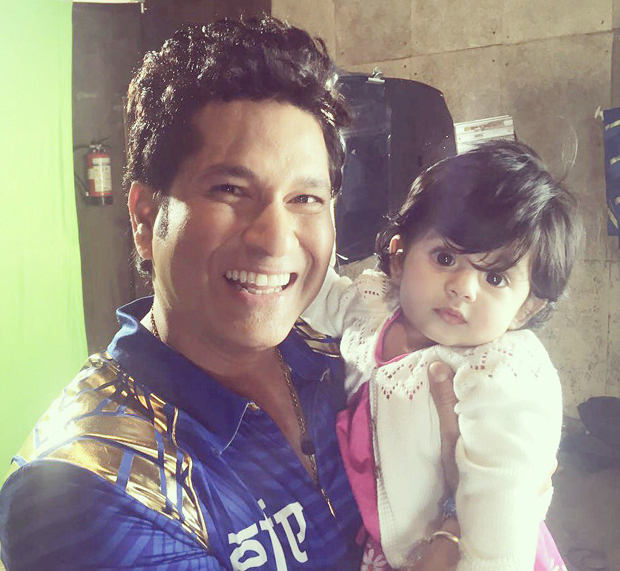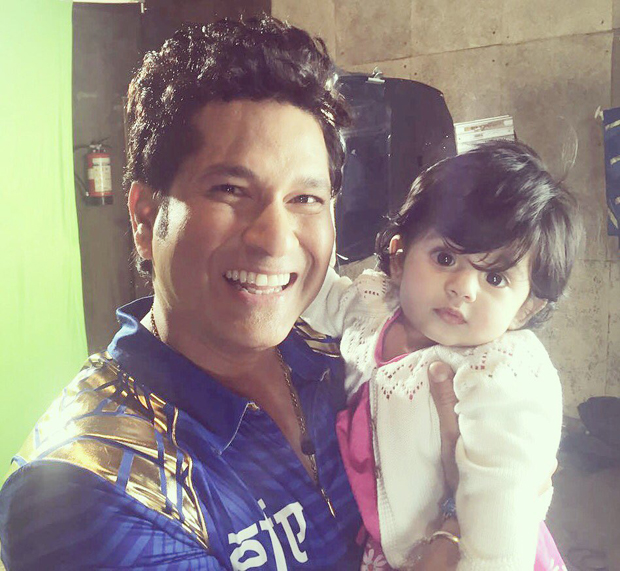 Even though the 'Master Blaster' Sachin Tendulkar may have bid adieu from playing cricket, he has his eternal charisma still intact. Recently, when he visited his fellow cricketer Harbhajan Singh aka 'The Turbanator', Sachin Tendulkar just could not stop playing with Harbhajan Singh's child Hinaya Heer.
Post that, Sachin Tendulkar took to the social media and posted the adjoining photographs. He also captioned them as "With little Hinaya Heer! She's a bundle of joy". Besides Sachin Tendulkar, even Geeta Basra shared a photograph of Sachin and her daughter Hinaya on her social media account. She captioned the photograph as "Little Masters little fan". Readers may recall that Harbhajan Singh has been married to actress Geeta Basra. The lovely couple got blessed with their child on July 28 last year. They named their daughter as Hinaya Heer.
On the film's front, the much awaited release date of Sachin Tendulkar's finally got announced recently. Sachin Tendulkar even tweeted the film's photograph with the caption "The answer to the question that everyone's asking me is here. Mark your calendars and save the date. @SachinTheFilm releases 26.05.17".