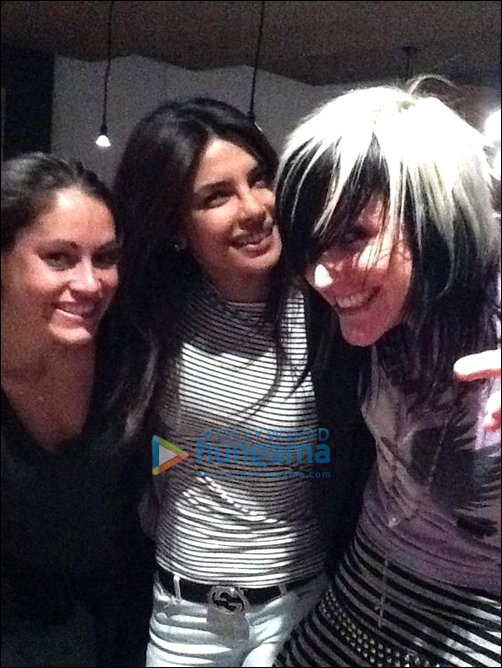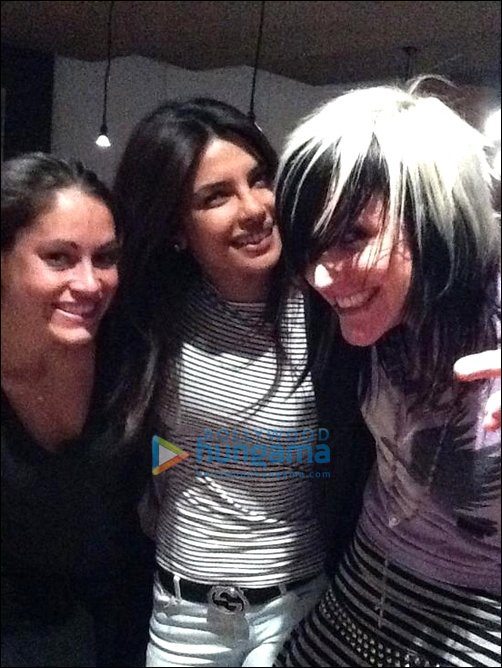 Priyanka Chopra, as we know it, is busy recording her music album in the US of A. The actress is having a blast exercising her vocal chords in the process of creating some kick-ass music.


The actress tweeted, "Serious studio sessions for the last two days. Tooo amazing. Teaching double shifts to everyone here...haha! BTW @Bagelmafia ure a slave driver"


Further she even posted this pic and tweeted, "Late night magic...@esjayjones in da house with her dazzling body art... Show it off girl!!"


Looks like our Desi Girl is having a blast in the international market as well.