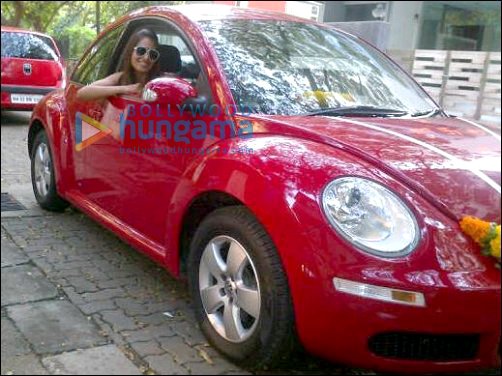 Just last week, Bipasha Basu was in Greece shooting for her film Jodi Breakers. Back home now, Bips has an all new reason to smile with her latest acquisition 'Brad'.


No we aren't talking about her new boyfriend, but the new red Volkswagen Beetle that the actress has named bought. Tweeting about this, Bips posted, "My Beetle just arrived!Named it 'Brad'!Me n Brad will now drive all around Mumbai:)Yipee!"


In her earlier interviews Bipasha had revealed that she is learning to drive as she hates to depend on people for her work. She had even confessed that she is not a great driver but was planning to treat herself with the car. The Bong beauty has finally got herself her dream car and seems to be completely smitten by it.


Later taking Brad out for a spin to test her new wheels a visibly ecstatic Bips posted, "Me and Brad!"