Most parts of the world are now gradually lifting down the Coronavirus-induced lockdown and India is no exception. And as businesses and non-essential shops resume their operations, the theatres too are now next on the list. In some places like UAE, Estonia, Denmark, Switzerland etc. theatres have already started. New Zealand, which has been hailed for going 100% 'virus free' is also all set to follow suit. Now all eyes are on India and if sources are to be believed, the cinema halls might get permission to restart next month.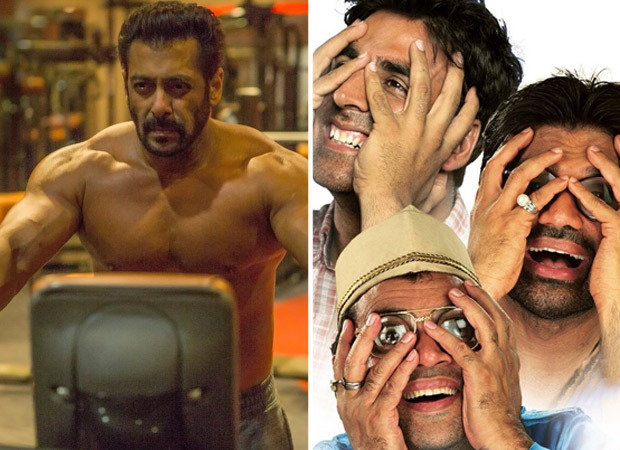 However, the question that emerges is will audiences flock as soon as the theatre opens its gates? For the first 1 or maybe a couple of months, there might not be a new release. In such a scenario, cinema halls will be compelled to show older films. And few studios have already approached exhibitors with generous offers and assurances. Akshaye Rathi, film exhibitor and distributor, reveals, "Entities like Yash Raj Films (YRF), Reliance Entertainment and Warner Bros are all coming together and making their slate of films from the past available to exhibitors. Some of them have even gone to the extent of saying that they don't want any money out of this. The theatres just have to bear the courier charges, which is a negligible amount. They emphasized that we exhibitors should even show movies for free, if need be. Basically, they want us to re-cultivate the habit of going back to cinemas. It's pretty heartening to see that all these studios have the mindset to think beyond the next quarter or the next revenue that will come in."
Akshaye Rathi further adds, "Reliance has so many of these Rohit Shetty films under their banner from Singham series to Simmba to Golmaal Again. Reliance has already offered the possibility of a Rohit Shetty week. Similarly, YRF has very successful Salman Khan starrers like Ek Tha Tiger, Sultan and Tiger Zinda Hai. Besides, YRF also has some phenomenal action films like Tiger series, War, Dhoom franchise etc. Likewise, Warner Bros is a studio that has been around since nearly a century and they too are laced with excellent content, whether it is the films they have done with Christopher Nolan or some of the memorable horror films or romcoms. So all these studios have such a rich slate of content that there's a lot of possibility around curating festivals or curating weeks out of those. Warner Bros in fact has gone ahead and curated packages themselves on behalf of exhibitors."
Raj Bansal, the owner of Entertainment Paradise theatre in Jaipur, lists out the film that he feels should be showcased, "The exhibitors should try to re-release Sholay, Mughal-E-Azam, Hera Pheri, A Wednesday etc. The pricing, however, should be very lucrative. The apprehension of the audiences can be washed away to some extent if the pricing is correct." He's also in favour of giving audiences a chance to watch 2 films at the price of 1 ticket. "That way, we can sell two tickets in one go," he says. Sandeep Jain, an exhibitor from Indore and Bhopal, meanwhile states, "We'll try our best to show films that have worked in the past like Baahubali. We'll also play these movies at reduced rates."
Trade analyst Taran Adarsh says, "Baahubali is a film that people have watched and you don't mind watching it again. If at all the government gives the green signal, we have to wait and watch what the exhibitors plan to do. I am very curious what they showcasing would be." He also adds, "There are certain films which have tremendous recall value. You might not expect Andaz Apna Apna to work in a mass belt, but yes, you never know! Baahubali, on the other hand, is a universal film."
Over the years, Hera Pheri and Phir Hera Pheri have become two of the most popular films thanks to their hilarious memes. Today coincidentally is also the 14th anniversary of Phir Hera Pheri. The various dialogues and one-liners of the series have been used in millions of situations and most of the memes guarantee laughter for sure. Today it has reached a phase where even its ordinary dialogues like 'Paisa Laaya' have become meme worthy! Also, both films have achieved cult status, especially among the youth. Many sadly never saw the film in cinemas and might jump at the opportunity of watching it on the big screen. Also, there would be expected, collective laughter in theatres when these meme-worthy dialogues will be mouthed by the character of the films. Raj Bansal feels it's a good idea and says, "People will definitely laugh on these dialogues, which have turned into memes. Not to forget, Phir Hera Pheri is one of the most successful sequels ever. The same goes for Munnabhai. People are waiting for both Hera Pheri 3 and Munnabhai 3 but unfortunately, they haven't been made yet."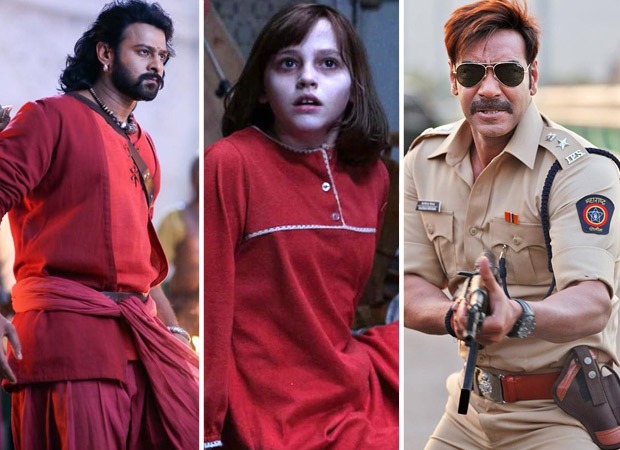 However, a section of experts also feel that audiences might not be so enthusiastic. Trade analyst Atul Mohan explains, "If you can get to see a film for free at home, why on earth would you spend money to see a film in theatre? At one point, repeat run was a norm for hit films. But now times have changed and also, today's generation is different. Agreed that people are bored sitting at home but will they put their life to risk? Even then, they'll rather wait for new releases and biggies like '83 and Sooryavanshi and not for older flicks." Vishek Chauhan, owner of Roopbani Cinema in Bihar, echoes the same sentiment, "For the masses, to spend Rs. 100-150 on a single ticket on a film which they can anytime watch on TV or on the internet doesn't make sense."
Atul Mohan also points out, "In Dubai, theatres have started and are showing older films. And you won't believe, there were not even 200 moviegoers on a weekday in multiplexes and 500 in weekends. Earlier, they used to get 500 people in just 2 shows and now they are getting the same number of people in all even after playing 15 shows. And not to forget, the number of cases in UAE has also been quite less. Meanwhile, in India, cases are increasing daily" He then adds, "Many people have also faced job losses or salary cuts. In such a situation, will they utilize their savings to buy essential supplies or to watch old films in cinemas?"
Vishek Chauhan then makes an interesting observation by citing an example, "James Cameron's Avatar had released long back. Then, my cinema hall was not 3D compatible. But later when we upgraded, we re-released Avatar in 3D in a free week. It did really well. Similarly, when Titanic re-released in 3D in 2012, it made sense to have a re-run. So there has to be a value addition. So Hera Pheri aise hi laga diya toh matlab nahi banta hai. But now if you can come up with a Hera Pheri's director's cut; for instance, a version with 15 minutes of additional footage which Priyadarshan wanted to keep but couldn't, to keep the duration in check. That's value addition and that might attract masses. I agree Hera Pheri memes are very popular but you need to give audiences something extra to pull them to cinemas"
Taran Adarsh meanwhile tells, "The most important thing right now for everyone is survival – bringing their life back on track, paying the bills, looking after the needs of the families etc. These necessities take precedence over everything else. Entertainment will not feature in the list of most people right now. Of course, there would be a few people that might want to go to a cinema hall to watch a film but it depends on the film. A lot of films have come on OTT platforms or have been aired on satellite television."
As of now, it'll be a wait-and-watch situation. The overall mood will be visible over a few weeks once malls and restaurants open up and whether the general public visit it in large numbers or prefer to stay away from them. Based on them, perhaps, one can get some idea if theatres too will receive adequate footfalls. Akshaye Rathi is confident and praises the studios that are in support of theatre owners. He says, "We need to applaud companies like YRF and Reliance. Their money is stuck in films ready for release. For example, Reliance's '83 and Sooryavanshi are complete and would have been released by now. Despite the situation, a company like Reliance is standing by exhibitors and looking at the future of the ecosystem. Same goes for YRF and yet, even they are supporting the exhibitors. I can say without a shred of the doubt that the support of these entities will be reciprocated by the exhibitors. I hope more studios like them have the ability to think of the long term scenario".
Sandeep Jain however has a doubt in mind, "Re-releasing a film depends on the producers and if they are willing to let us show their films. Even if they give their films, they should not ask for a high price. Then, that will be detrimental." When reminded about the unconditional support given by YRF and Reliance, he says, "It's good if they have made such a claim. But then, they should re-release their films not just in PVR's of Mumbai but also in single screens in the interiors." Taran Adarsh is sure everyone will come together to help and signs off by saying, "I am sure the distributors will lend a helping hand to the exhibitors."
Also Read: EXCLUSIVE: Senior Cabinet minister assures exhibitors that theatres might be allowed to resume operations in July!
BOLLYWOOD NEWS
Catch us for latest Bollywood News, New Bollywood Movies update, Box office collection, New Movies Release , Bollywood News Hindi, Entertainment News, Bollywood News Today & upcoming movies 2020 and stay updated with latest hindi movies only on Bollywood Hungama.