I was twelve years old when I decided to become an actor. I can remember the day I told my parents with absolute clarity. I spent two hours that morning in the bathroom practising how I would break this most incredible news to them, after all, rehearsal is an important part of the craft of acting. Once I had mustered up the courage, I walked straight into their bedroom in our house in Berkeley Heights, New Jersey, and declared, "Mom and Dad, I have decided I am going to move to India and act in movies!" After what seemed like an hour, my father spoke up, "are you sure that's what you want to do?" "Sure I am sure", I retorted. "Alright then", my father responded, "sounds good, but you'll have to study the craft of acting. Becoming famous and a star isn't actually in your hands, but becoming an actor is."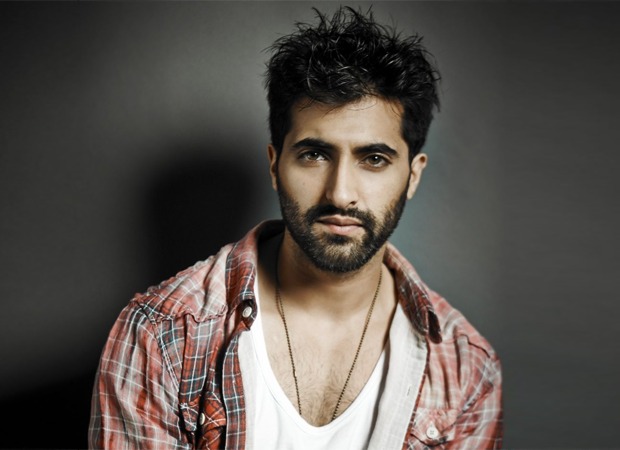 Bollywood Blogs: My journey from America to Bollywood: Akshay Oberoi
At the time, I was just thrilled that he accepted my dream. The rest, I thought, I'd figure out later. To be honest, at that age, I had no idea that acting could even be learned. Soon after, I auditioned for a Hindi/English crossover film that was being shot in New Jersey. All I had heard about the film was that the great Paresh Rawal would be playing my father. I immediately contacted the casting director and had my mom drive me to the audition and landed the part of the main lead's younger brother in a film called American Chai. I had no idea what I was doing. In fact, I had no idea what anyone was doing. The set was chaotic; people were running around everywhere yelling things that I couldn't quite decipher. On the 5th day of the shoot, just when I was starting to get the hang of things, Paresh Ji was sitting next to me reading a newspaper. He put the paper down and said, "Tu actor banna chahta hai na? Toh phir uski padhayi kar aur barabar se bhasha seekh le."
I hadn't considered at this point the disadvantage I had growing up in America while harbouring dreams of becoming a Hindi film actor. Luckily, my parents only spoke Hindi at home and we spent all our summers in Mumbai. But, this wasn't enough. When I was 17 years old in 2002, I came to Mumbai on my own to study at Kishore Namit Kapoor Acting Lab. I made friends that summer — Imran Khan (actor) and Wasim Khan (producer) — who I now consider my family.
I then went back to start college at The Johns Hopkins University. I was one of the only Indian kids who wasn't studying medicine and to top it off, chose to pursue Economics and Theatre Arts. I spent the next four years learning acting from John Astin (from Adams Family). It was at Johns Hopkins that I started following Bollywood news and trade reports. I would literally spend hours on this very site (bollywoodhungama.com), pouring through what films were being made and how much they were making. It's extremely special to be writing for BollywoodHungama. It feels like life has come full circle (I am serious, my college roommates will get a kick out of this).
John told me, when I graduated, that I wasn't ready to start auditioning and needed some more studying. I moved to New York City, where I lived on a college roommate's sofa and took classes at the Stella Adler Acting Conservatory. Then I moved to Los Angeles to spend time at the Playhouse West (run by Jeff Goldblum and Robert Carnegie). Finally, I packed up my bags and moved to Maximum City as a naive 23-year-old in 2008. I had no connections and zero ideas about how things worked in the Hindi film industry. All I had at that time was a passion that wasn't about to die anytime soon and a work ethic that would help me survive the next decade.
I remember when I first started, I didn't want anyone to know I was from America. I thought it would hold me back and that directors and producers wouldn't cast me thinking I was too westernized for the movie business. It was during this time that I met a man named Prakash Bhardwaj (most known for being Aamir Khan's diction coach). I spent 4 hours a day with Mr Bhardwaj, for the next several years, trying to perfect my language. I had figured out at this point that language was 50% of an actor's entire skillset and I worked with great intensity and curiosity to make this weakness of mine a strength. I travelled to different parts of India in order to listen to different accents so to make them a part of my repertoire.
My naive self very quickly realized that it wasn't easy to land up in Mumbai, not know anyone, and expect to be cast. Let's not forget, we are talking about 2008, when the casting director as we know them today, did not exist. So I landed up at Prithvi Theatre in Juhu in hopes that someone would let me act in a Hindi play. That certain someone was Makrand Deshpande. He allowed me to join his Ansh Theatre Group as a prop and lighting assistant and later allowed me to do a bit of acting as well.
Around this time, I heard Rajshri Productions was looking for a new actor to star in Vidhi Kasliwal's (Sooraj Barjatya's niece), Isi Life Mein. I landed up at their offices in Prabhadevi with a portfolio in my hands. I had already spent a year knocking on producers' doors with this portfolio so it was all very familiar by this point. After a series of auditions, I got the part and so began my acting journey in Hindi movies.
Of course, the struggle did not end there. The film didn't work at the box office. But the younger version of myself was optimistic about his future. I got back at it and a few years later, landed Pizza, thanks to Bejoy Nambiar. Then came Fitoor, Piku, Laal Rang, Bombairiya, Gurgaon, Kalakaandi, etc. Year after year, I kept working and learning the ropes of the Bollywood jungle. Slowly but steadily letting go of the New Jersey prep-school version of myself.
In fact, it wasn't until I played a small-town boy from Karnal in Syed Ahmed Afzal's Laal Rang and Shanker Raman's Gurgaon, where I played a sociopathic Haryanvi Jaat when I decided to start telling people the truth, that I was in fact from the USA. I felt that I could no longer be called an "urban face" or a "Bandra boy" — two terms I absolutely detested because I knew the limits they would put on me as an actor. This is one of the biggest victories in my career so far — to believably play Desi heartland characters. It showed me that if you really want to achieve something, the only person standing in your way is you.
One of the biggest lessons I have learned in my Bollywood journey is to embrace where you come from and now that I am officially writing about it, there is no other place I'd like to share this journey other than the site that reminds me why I became an actor in the first place: Bollywood Hungama. Thank you for allowing me to share my story. If anyone out there is dreaming of becoming an actor and feels like they have the odds stacked against them; then I hope this finds you and motivates you to strive to achieve the impossible.
BOLLYWOOD NEWS - LIVE UPDATES
Catch us for latest Bollywood News, New Bollywood Movies update, Box office collection, New Movies Release , Bollywood News Hindi, Entertainment News, Bollywood Live News Today & Upcoming Movies 2023 and stay updated with latest hindi movies only on Bollywood Hungama.