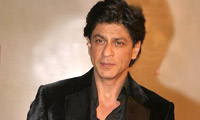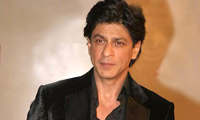 SRK slapped someone?? Heard it is Farah Khan's Husband..ah! his two minutes of fame to an otherwise dull life ,Till now Shirish kunder was known as farah khan's husband, Shirish Kunder was bored of the tag "Farah Khan's husband". So he allowed SRK to slap him. New tag: "The guy who was slapped by SRK"


Shirish Kunder- Thappad se darr nahin lagta saheb, Ra.ONE se lagta hai. SRK- Ok, So here goes...*SLAP , SRK rocks.cant stop myself laughing very loud after Slap Gate .ab logon ko thappad se bhi dar lagega, Kunder now joins the club with Pawar, Sreesanth. Sharad Pawar, Shirish Kunder all 'S' getting slapped.. shirish kunder is trending worldwide thanks to SRK's slap to him , You can take a guy out of Delhi but you can not take Delhi out of the guy, delhi is proud..whoz next now sir srk..may be critics..beware..Slap Gate is the biggest SRK hit in a long time. He's back.,What will be SRK daughter telling to Farah Khan's son...? "My daddy strongest",


I suppose this is his "freedom of expression" Yeh Shirish Kunder ke Gaal pe star aadmi ka tamacha hai!!, Cricketers are acting and the actors are showing the fighting spirit.SRK slapped Shirish to prove that Sona Chandi chywanprash indeed gives taakat! Gauri Khan's Husband Beat up Farah Khan's Wife! What did Shirish Kunder say to Farah Khan when he reached back home..tumne hi 6 pack abs banwaye the naa ,Pad gaya chain..


Haar ke jeetne waale ko BAAZIGAR aur thappad khaake trend hone waale ko Shirish Kundar kehte hain. slap gate has got more attention than Chinagate ever got...


Agneepath (2033 A.D.) story: triplets to take revenge for their dad getting slapped by a super rich celebrity.Shahrukh khan slapped Shirish Kunder on behalf of the Family planning commission,When I saw the trending topic #slapgate, I thought this news may be the reason


Rakhi sawant: oh sharukh! Mujhe kyu nahi mara. Mujhe bhi faamuss kar do, hey jejus! Pleej!


Blog can be accessed at http://jameelaahmed.blogspot.in/2012/01/srk-slapped-someone.html


If you have an interesting Bollywood blog to share, do email us


Disclaimer: The opinions expressed herein or statements made in the above column are solely those of the blogger, and do not necessarily reflect the views of Bollywood Hungama. Bollywood Hungama accepts no legal liability or responsibility for any claims made or opinions expressed herein.