Bigg Boss 13 contestant Paras Chhabra's relationship with girlfriend Akanksha Puri has been in the news of late. However, Paras Chhabra has been getting close to Mahira Sharma inside the house which has caused a rift in his relationship with his girlfriend.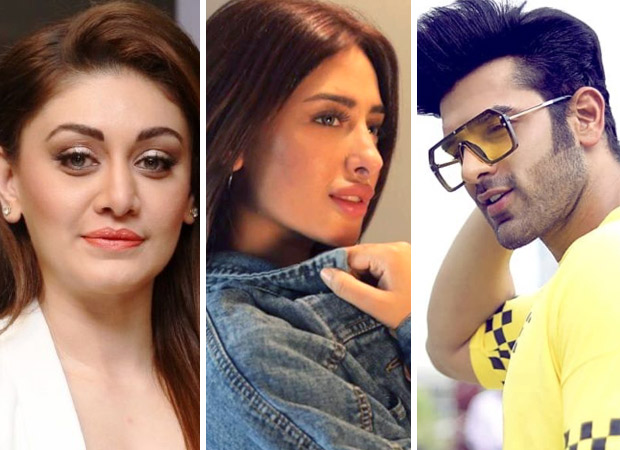 Recently, Bigg Boss 13 host Salman Khan called out Paras for bonding with Mahira Sharma for the game while his girlfriend Akanksha Puri was taking care of him from outside the house. Turns out, Salman Khan 's words have hit him hard as he was seen in a low mood and discussed his relationship with his friends Mahira Sharma and Shefali Jariwala.
Seeing Paras sit quietly, Mahira and Shefali enquired whether everything was okay. After a little reluctance, Paras said, "Whatever discussion has happened was out of the box. If you are my girlfriend and you are taking care of everything then how did it come out in open that you are doing so much for me? Something has gone wrong outside and that's why this topic came up. It is nonsense."
Mahira Sharma told Paras that such matters should be cleared before entering a show that is so controversial in nature. Shefali then added that for her, Paras was always clear in his head. To this Paras replied that he wanted to enter the Bigg Boss house with a free mind but was forced to stay in the relationship by Akanksha. He also said that his mother advised him not to hurt anyone and that she would take care of the situation.
Shefali also told Paras to not stay in a toxic relationship as it would be bad for both of them. She advised him to break up with her soon after he goes out of the house.
On the other hand, Paras and girlfriend Akanksha Puri, have been dating for about three years now. They were going strong and even the social media PDA was on point, all until Paras went inside the house. During the show, he claimed that he wanted to discontinue his relationship and hence broke all ties with Akanksha. Heartbroken by this, we now hear Akanksha herself has decided to move away from Paras and does not want to have to do anything with him.
Also Read: Bigg Boss 13: In a bizarre fight, Asim Riaz asks Sidharth Shukla to lick his shoes