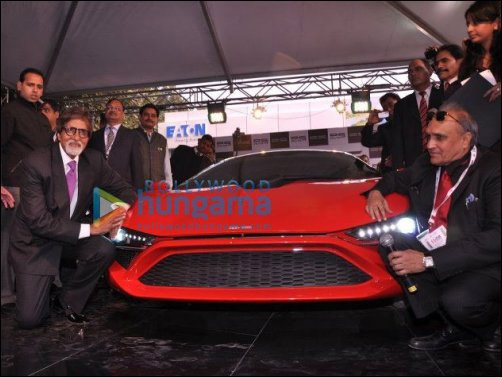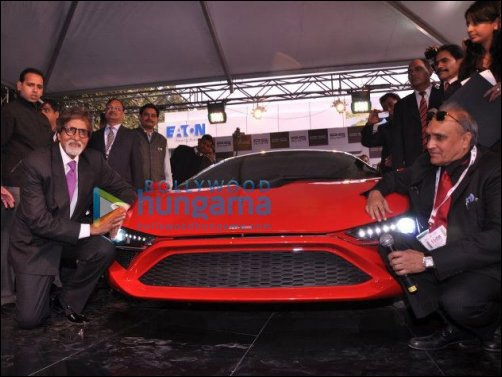 Earlier this week, the automotive industry was abuzz with the prospect of India launching its first ever supercar. The car in question comes from the stables of the renowned design house; DC Design.


However, the interesting part is that the manufacturers have roped in none other than the legendary actor Amitabh Bachchan to unveil the new beast named Avanti, while the car itself has been designed and built entirely in India by DC Designs, it will be produced in limited numbers that will be put together at the company's Pune facility.


Tweeting about this Bachchan says, "In Delhi, in winter, in AutoExpo, in DC Design, in sports model they created .. great to see Indian talent compete with the best !!" While later talking about the car, he said, "Unveiled the DC Avanti, the super sports model. Indigenous and Indian .. will put up photo later .. now on plane to Mumbai ..!"


The supercar is said to meet the likes of reigning supercars Lamborghini Murcielago and Lamborghini Aventador head on while being powered by a specially tuned Ford EcoBoost 2.0-litre four-cylinder, dohc, 16-valve engine turbocharging with direct injection and VVT (variable valve timing).


We wonder if Bachchan who already owns a Lamborghini will adopt Avanti as the latest addition to his wheeler family.